Album Review
Sienkiewicz, Jacek – "On The Road" – [Cocoon Recordings]
Thurston Hunger 6/16/2011 A Library, CD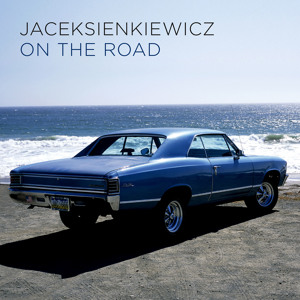 Polished Polish electronic music, definitely drifts across the
dashed white lines of techno into the Pop Ambient side of the
freeway. I'm more a broken beat, minimalist guy…and by chance
that's the sort of techno I opt for, but this album is stylish
and keeps the drum machine in synch with the disco ball for
more than a degree of danceability. I like how Jacek while
riding his rhythmns will nearly constantly tweak with the sonic
toppings. His synth waves are round, fat, warm…but the clutter
can be twitchy, pitch-shifty, and brings in some field stuff
like on "Sing It." My favorite though was "Fear" which like a
locked groove, takes a very short sample, loops it severely,
such that in your ear it can change and "Fear" starts sounding
like "You're Free." Boom, satori! But then I also heard weird-ass
penguins on "Peregrinating" so it might be my own condition. The
guitar on the closer I think will mellow some folks' harsh. An
interesting release, our first one despite Jacek's 30+ earlier
ones.
-Thurston Hunger
you heard it 28 times on kfjc! most recently: