Album Review
Core of The Coalman – "Box of The Last Help" – [Zum Media]
lombard 10/12/2010 A Library, CD
Now residing in Prague, former Bay Area resident Jorge Boehringer is Core of the Coalman. On his 2010 release, Box of the Last Help, (the title refers to the term "First Aid Kit" in Czech) he uses viola, electronics and acoustic guitar to create soundscapes that bridge the borders between experimental and modern classical music. With a Master's degree from Mills College in Oakland, he's composed music for individuals and organizations ranging from dance troupes to American Conservatory Theater.
The 4 pieces on this release are quite distinct, ranging from the lengthy, epic opening track ("Inertia II") which starts out with a long repetitive segment, to the point where you might suspect that your CD player is having technical difficulties (it sounds like it's stuck on a track). It develops and progresses into sections with repetitive keyboard, then loops back and alternates with the earlier sounds. It gets more musical as the piece evolves into something more similar to classical music, with hints of Philip Glass. The title "Inertia" is quite apt, as you might feel like you are trapped in the track with its tightly repetitive segments.
The third track ("Last Help (Prelude)") is a short, pleasant acoustic guitar piece and the final track ("Last Help") begins with a lovely harp-like layering of string sounds making for a gorgeous wash of music; but still playing off of the theme of repetition that can be heard throughout this release. From challenging to mesmerizing, Core of the Coalman will pique the ears of many different types of listeners.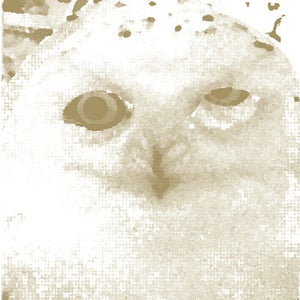 you heard it 33 times on kfjc! most recently: