KFJC On-Line Reviews
What KFJC has added to their library and why...

Chatham is a New Yorker living in Paris. He is a composer and multi-instrumentalist and a prolific artist. This album is ambient and droney long tracks. With its use of flute, guitar, and tape delay it creates a spooky sonic environment.
— Billie Joe Tolliver

Reviewed by billiejoe on February 21, 2018 at 2:21 pm

This is Sara Forslund a singer songwriter and David Wenngren of Library Tapes. From Sweden. This is their first album together and came out five years ago. It sounds like neofolk poetic lyrics set to ambient minimal tones. Slow, deliberate, and some serious feels.
— Billie Joe Tolliver

Reviewed by billiejoe on February 21, 2018 at 2:20 pm

Tones from Portland by Daryl Groetsch, an electronic artist who is classically trained. This album is five discs of ceaseless building and patterns and plateaus. These are short tracks that can be played on continuous. The first four discs were made each year between 2007 and 2010. Disc 5 was newly released last year.
— Billie Joe Tolliver

Reviewed by billiejoe on February 21, 2018 at 2:18 pm
Voice and box zither. Notes contain the lyrics. Great addition to the GLOBESTYLE Madigasikara series. Legends surround the life and death of Rakotozafy. Drank himself to death in 6 days or died in a jailhouse hunger strike. He was an exceptional box-style valiha (tube zither) player, adding strings and increasing in size, expanding the range and power of the instrument. A hit, recorded by Jean-Francois de Comarmond in 1962 for the DiscoMad label.
Reviewed by Hemroid The Leader on February 21, 2018 at 11:18 am
Filed as CD,International
Chicago project that has molted often, but kept
singer Ron Jacobs as the chief card-carrying member.
Indeed from this release to v5.0 per their F'book
site, even fellow founder John McCowen and his
electronic clarinet have slithered away. That
clarinet, with Jacob's guitar gives this album a
peculiar feel. The guitar is often brittle, more
apt to break off notes then chords, often with a
clipped bright processing. McCowen's clarinet
has an even tighter, amped up sound, more like a
synth than a wind. Interesting. The songs centered
on that pair are somewhere in a DMZ between pop
and prog. I'm thinking of 80's Japan (dreaming of
clarinet cuckoos in Magic I.D.) Jacob's singing
silkens the kimono effect, gentle/clean. "Nosejob"
lets Phil Sudderberg have a little percussion fun
and gives a rare groove to bassist Pat Keen. But
"Inside Your Insides" is what hit me in my sonic
plexus. Bandname may translate as "Microgravity"
or perhaps "Your services are no longer needed" ;>
-Thurston Hunger
Reviewed by Thurston Hunger on February 21, 2018 at 1:04 am
Time travel on two sides, improv pairing split on
side A's mid 1980's vs side B's 2008. Side A launches
with "Pure Mind" feeling like that flavor of raga jazz,
a few laps of alap, the Goodman's piano circular and
Gruntfest's sax centered within. The next piece "Great
Bird" almost rolls into Terry Riley territory. Still a
flowing, rolling, bubbling composition.
Flip the disk and 2008 flies in the window, Gruntfest
wings some phrases, and woodpecker sputter on the
reed. Goodman a few bars of simple chords, then dives
into the prepared piano pluckage and plumage. Act I
is a lot of peck and pluck. Moving into Act II some
of the waves of piano from the 80's turn up and churn
up darker waters. Free jazz takes flight, screech and
scronk sax and eventually some furious bass clef work
by Goodman. Act II closes with zithery work under the
hood. If Act II was a battle, and at times it felt like
it, here Gruntfest and Goodman find common ground, it's
not the soothing flow found in the flip side of their
youth. Side A had them united in the song itself, here
the song serves to unite their own unique talents,
so you get more sparks and fire, as opposed to the
cool ripples from their earlier work.
-Thurston Hunger
Reviewed by Thurston Hunger on February 21, 2018 at 12:56 am
Micol sings like 6am, wide awake…inverted magic hour….
quietly bright, a little chill nipping at your earlobes.
He double tracks his vox to give you a tiny warm stereo
muffler. Mellow guitar strummage, with gentle noodling
(no caffeinated solos). The drums almost missed the wake
up call, but they are there just a little bleary. At least
not a machine punching the clock beat. They add to the
home-spun charm. Polite keyboards look in the window.
Lyrics are where any discord may lie, maybe written at 3am
the night before. Hell the lead-off track is called
"Postmodern Depressionalism" and name checks Elliot Smith
and sings "don't like the song, the words are all wrong."
But that melody is alright, a pop delight. The title cut
is cloaked in wispy aaaaaah's. On #3, the soothing nature
of "life is long and miserable…but I'm doing fine" so
Micol seems able to enjoy a dose of the morose as long as
his heart still hits a simple hi-hat pitter-pat. Raise your
sad, sweet and sour "Fits" in unity, my fellow melancholics.
-Thorazine Hunger
tiny little FCCs #1 #2
Reviewed by Thurston Hunger on February 21, 2018 at 12:51 am
Live improvised works recorded during a 2014 performance from guitarist Henry Kaiser and drummer Scott Amendola. Throughout these six tracks, the local luminaries leap between strange styles in a single bound, from the psychedelic freakout and extended comedown of longplayer "Leaps" (T1), to the post-rock burn of "Door in the Light" (T2, that builds into something much heavier and wild), the tangled jungles of "The 14 Animals that Will Haunt Your Dreams" (T3), the rolling blues riffs and rhythms of "Sproing" (T4), the electronic abstractions of "Blinks and Blinks" (T5), and the seething skronk of "The Wrong Suit" (T6). Much more from these prolific artists in the A and Jazz sections of our library.
Reviewed by lexi glass on February 20, 2018 at 8:02 pm
Excellent resource for understanding the evolution of Hawaiian music, produced by the Bernice Pauahi Museum, the Hawai'i State Museum of Natural and Cultural History. Founded in 1889, it is the largest museum in Hawai'i and has the world's largest collection of Polynesian cultural artifacts and natural history specimens.
Tracks 1-34 are mele (chants), sometimes with drumming, nose flute, or body slapping. The chanters were born in the middle of the 19th c. Recorded on wax cylinder sessions from 1923 and 1935. Sparse, ritualistic. Fans of Yage Pinta and Lost Shadows will find much to enjoy.
Tracks 35-48 are early 20th c. recordings & 78s foregrounding how Hawaiian music absorbed the influences of hymns and ragtime and with the addition of guitars and ukeleles, evolved into Hawaiian folk music we know today.
Reviewed by Hemroid The Leader on February 20, 2018 at 4:15 pm
Filed as CD,International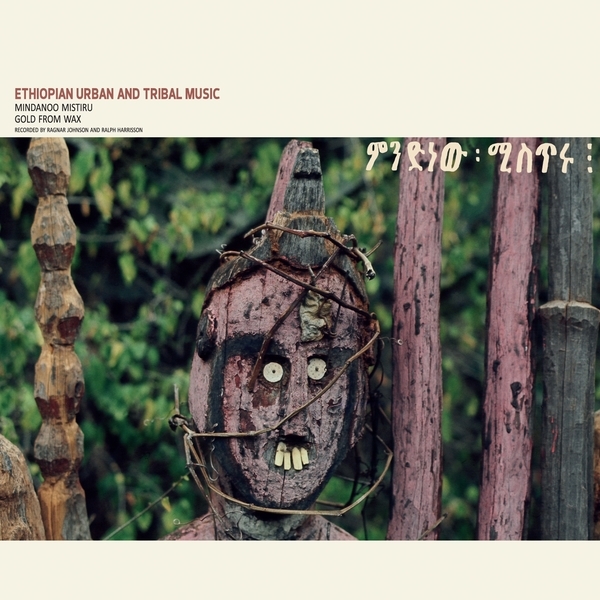 5 STARS ** FAR OUT SOUNDS
Ethiopian music recorded by Ragnar Johnson and Ralph Harrison in July and August 1971, released by Sub Rosa in 2017. The urban musicians are recorded in Addis Ababa and the tribal musicians in the country. The booklet tells who is playing what for each track. I became entranced while listening to the three note phrase at the heart of the Fila Flute Dance (CD2#10). Upon repeated listens the otherworldly Bagana (CD2#4) lute and the Two Afar Flutes (CD1#5) wrapped around my head and popped my brain out the top, my eyeballs from the front and my tongue lolled forth like a necktie.
Reviewed by Hemroid The Leader on February 19, 2018 at 5:18 pm
Filed as CD,International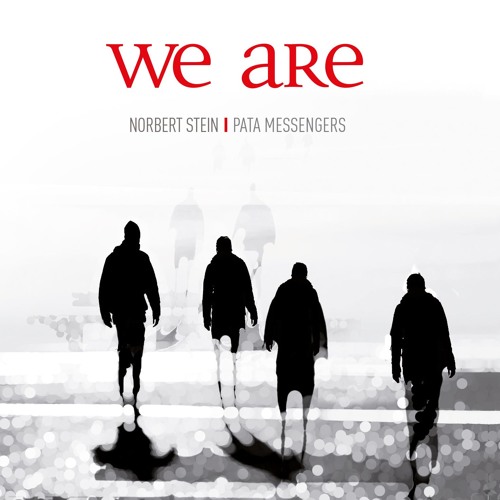 German tenor saxophonist Norbert Stein calls his high-minded yet addictive European jazz quartet the Pata Messengers, after patyaphysics, an "an imaginary realm additional to metaphysics" developed by the Parisian absurdist Alfred Jarry (1873-1907). Fluid from freedom to in time, according to Michael Rusenberg, "Pata music floats in a large area of brackish water … between singable waltz … and complete dissolution of the meter."
Drummer Etienne Nillesen uses only a prepared snare drum and cymbal for a kit and makes it work very well. Philip Zoubek is Stein's first piano player and rounds out the proceedings, you can hear the difference between this and the other Stein / Pata Music releases in our library.
Reviewed by Hemroid The Leader on February 19, 2018 at 4:38 pm
The place where the spastic stuck is where The Trashies
spot-welded their sound on your heart-shaped ears. They
step into the album like Chuck Norris into a rap battle,
in-it-to-win-it. The opening title track gives you
a little taste of the waste floating in the Trashies
stream of conciousness. Rhyming slang to put your mind
in a sling, and not afraid to play the Buttafuoco card.
Is this where hip hop meets gunk rot? Music escapes from
the drum machine circus, with an array of guitar moves
that might bust out twin-lead Thin Lizzy, or might break
off some thick and stumbly Beefheart chunks. Just because
the dork-o-meter is set on 11, doesn't mean these itty
bittie ditties aren't big on style. Of course most songs
come at your quick like a UFC round, 2 minutes is a long
one. This sure scratched my old Uzi Rash itch, sure enough
mighty Max Nordile is in the dumpster band. Erin Allen plays
something too, probably lots of somethings. Album
finishes strong, that "I'm Uh Stayn" and "Shovel" tag
team is a killer. Crazy choruses on both, "Shovel" offers
a sing-along for an asylum, while "Stayn" almost sounds
like he's saying "Namaste" while a voice over like like
the Weatherman corrects the phrasing. "Fresh Hunny"
drips with sweat of a 100 Prince impersonators. Steel
dum-drums (sampled?) on "Rhinoline" are just fine, and
"Dumb 2 B Smart" is a loaded potato for this old spudboy.
5 Thumbs Up, and venom in my eye! -Thurston Hunger
Reviewed by Thurston Hunger on February 17, 2018 at 4:22 pm
Ambient exercises out of Dallas, TX. Todd Gautreau is
the mixmaster and electro-navigator aboard this one-man
sonic submarine. Standout track "The Trouble With Dreams"
features waves of tone mingle with washes of antenna
signal squiggle, and even some vox mermana drift by as
well. Death by water never felt so good. Buoyant chimes
and gentle climes. Bathysphere organ and actual sized
bubbles rise on "Theory of Impossible Shapes." Mystic mists
for the noise-sick KFJC-serpents? Based on the name,
I wonder if there are more field recordings nestled into
the songs? By the way his earlier project "Tear Ceremony"
has a darker Agent Cooper bent, though still soothing and
KFJC has two of those fine releases worth revisiting. All
on his own Simulacra imprint, along with the Crushed Stars
project that he fronts for some Slowdive-y pop pastels.
Gautreau is one busy being, but this is the project to help
him, or you unwind. Sink into the syrup synth sea.
-Thurston Hunger
Reviewed by Thurston Hunger on February 17, 2018 at 4:20 pm

Yes, it's another genre-defying release from the folks at Astral Spirits. Climb aboard the HMS Tetrad! You'll find delicate drumwork, disembodied violin, and other things too, but mostly there is just the deep, dark vastness of the sea. These tense and drony soundscapes bring to mind a darker, fuzzed-out version of The Necks, and that's high praise as far as I'm concerned. Retriever (T2) is the highlight.
Reviewed by Phil Phactor on February 14, 2018 at 2:04 pm
Comments Off

on HMS – "Tetrad" – [Astral Spirits]
Dancey, sunny, art-pop from this L.A.-based quartet led by Logan Hone, whose solo album recently sailed through Current. There's a west African feel to a lot of these tracks, and an Arthur Russell feel as well. The pop song format gets turned upside down and inside out and spiked with ??some delicious bits of free improvisation, but the groove is never far away. Logan Hone's earnestly weird lyrics evoke the joy of living in California and the joy of living in general. If this doesn't put a smile on your face, there's probably something wrong with you.
Reviewed by Phil Phactor on February 14, 2018 at 2:03 pm
Comments Off

on Similar Fashion – "Portrait of" – [Self Produced]
You know the drill. We have several (here here and here) of these compilations from the Blackpool UK artists' collective in our library – now here's Vol. 2 from 2004. Godspunk regulars Howl in the Typewriter bring seven minitracks, all named "Here Comes the Butterfly", plus some fuzzed out rock (T1 and T34). Unit offers five hits of deranged art pop that reminded me of old Deerhoof stuff (T27-31), Pinkeye features female vox and weird electronics (T11-17), the Las Vegas Mermaids sing to some insect dance tracks (T8-9), LDB space out with melodic brithop (T2-4). Gays in the Military might have the best entry with a track of pissdrinking punk that should not be played during daytime (T6 – FCC).
Reviewed by lexi glass on February 13, 2018 at 8:48 pm
Hype Williams is a joke band with a joke name, but it's the 2010s, when jokes can lead the free world or make the Album of the Year list on your dad's favorite alternative music website. This 2009 7″ from de Stijl brings us back to where it all began with Dean Blunt and Inga Copeland. Why music snobs lose their shit over these two is something I have never understood, and these tracks don't really shed any light. The A side of haunted dub is the best, the B side is a lo-fi smoky synth melody with a fake ending. And the jokes don't stop – play this 7″ at 33 1/3.
Reviewed by lexi glass on February 13, 2018 at 8:48 pm
Usufruct is a super interesting local project. Polly Moller Springhorn and Tim Walters bring us an unpredictable mix of flute music, vocals in different styles, and computer glitchery. Tracks 2, 4, and 5 are my favorites–heavy on electronics and processed flute sounds. Track 3 is pretty much all spoken word–it's dramatic and tense and not really my cup of tea; however I do like the reverberating electronic sounds that accompany it. Truly avant-garde stuff here.

Reviewed by Max Level on February 13, 2018 at 8:36 pm

If the word "titillating" makes you blush or gives you a chub, this album's for you. Naughty. Bawdy. Tawdry. All these "aw" sounding words to help explain "The Best of Daliance", taken from a series of albums put out in the 1950's on the then new Elektra Records, based on the 18th century songs of Elizabethan writer Tom D'Urfey. Put together and sung by Ed McCurdy, a 1950's Greenwich Village fixture and naughty sort in his own right, these songs are all suggestive larks describing couples… or trios… or groups of people enjoying themselves in the best way possible. Lots of lines about "stoking the fire", his long pole pushing into the oven, the maidens cherry complexion loosing it's color and on and on. Blacksmiths must have been having sex all the time. Career change at 55? Possibly. The musical interpretations are smooth, taking us back to the early 1700's when there wasn't much to do but constantly milk the cow. Alan Arkin plays flute!!!! and Erik Darling, later of the Weavers, plays banjo, taking the place of lute. The CD cover is pink fuzzy suede. Go figure.

Reviewed by Naysayer on February 12, 2018 at 10:02 pm

If the word "titillating" makes you blush or gives you a chub, this album's for you. Naughty. Bawdy. Tawdry. All these "aw" sounding words to help explain "The Best of Daliance", taken from a series of albums put out in the 1950's on the then new Elektra Records, based on the 18th century songs of Elizabethan writer Tom D'Urfey. Put together and sung by Ed McCurdy, a 1950's Greenwich Village fixture and naughty sort in his own right, these songs are all suggestive larks describing couples… or trios… or groups of people enjoying themselves in the best way possible. Lots of lines about "stoking the fire", his long pole pushing into the oven, the maidens cherry complexion loosing it's color and on and on. Blacksmiths must have been having sex all the time. Career change at 55? Possibly. The musical interpretations are smooth, taking us back to the early 1700's when there wasn't much to do but constantly milk the cow. Alan Arkin plays flute!!!! and Erik Darling, later of the Weavers, plays banjo, taking the place of lute. The CD cover is pink fuzzy suede. Go figure.

Reviewed by Naysayer on February 12, 2018 at 10:02 pm


« Previous Page — Next Page »