KFJC On-Line Reviews
What KFJC has added to their library and why...

This is the most amazing thing I have reviewed in a long time. Jackie Shane, born in Nashville, soul singer who worked a lot in Toronto, left the scene in 1971 not to be heard from again for decades until just recently. Born a woman in a man's body, she lived trans and gay, never apologizing, never turning away. Proud of who she was.
She was a soul singer supreme who would TESTIFY to the audience about herself, about how they needed to deal with it and get it together. Her voice went from cool to wail and all in between. The tracks on this exquisite collection sizzle and pop with covers of soul classics as well as lesser known, but equally superb songs. "In My Tenement" is THE hit, as are the numbers on the Live disc which keep up the full on banter she would give to her wudiences. Read the booklet. An amazing life including gangsters and kidnapping. Jackie Shane is the real deal.

Reviewed by Naysayer on December 3, 2017 at 9:46 pm

Australian cultural icon and superstar of Australian country music, making popular the style known as "the bush ballad", and having recorded 106 albums up to the time of his death in 2003, Slim was a unique brand. The 12 songs on "Singer From Down Under" all feel very familiar. The playing style is simple with Dusty's straight forward drawl. Songs about drinking and drinking, and then drinking with colloquailisms thrown in for good measure. The whole thing is a hoot. Worthy of some good down home fun. Play it then get a drink in the lobby.

Reviewed by Naysayer on December 3, 2017 at 8:21 pm
sfSound is a collective of local experimental musicians who stage performances and events, including the annual San Francisco Tape Music Festival. But here the focus is on acoustic sounds in this 2016 collection of composed and improvised works by and for the group's members.
01 Trio Largo 2010 work for clarinet/sax/trumpet/oboe quartet composed by Matt Ingalls, director of sfSound and the San Francisco Tape Music collective, composer, and software engineer. Long notes – alone or in strange pairs, shaded with improvisation from the players – fast strokes, and stretches of heavy silence make up the title's trio.
02 Bacchanale Oboe concerto performed by Kyle Bruckmann (of Lozenge and many more groups). The piece was penned by composer and violinist Erik Ulman in honor of painter Cy Twombly's 81st birthday in 2009. Meandering, continuous notes tracing shapes in space.
03 Mobiles 6 A piece from saxophonist/composer John Ingle's Mobiles series. This one is based on 12 tone technique (where each of the 12 notes in the chromatic scale is a special snowflake), in tribute to some of the masters of the tone row, Luigi Dallapicolla and Anton Webern. Gradual discovery.
04 Improvisation Improvised but impeccable, with quick gestures that sometimes sound electronic.
05 Reflection | Refraction Lovely and strange dance between the strings and oboe in this work from Chicago composer Christopher Wendell Jones.
06 Ratchetforms Mechanical, grinding bowing and horns that blare and bubble in this Bruckmann composition, with improvisational moments written into the score.
07 Mobiles 5 This Mobiles work is a tribute to Wadada Leo Smith and Morton Feldman, Clarinet, sax and cello slowly shifting through sequences of tones, like a gently rotating mobile.
08 Improvisation Moves into dark directions with menacing dark piano chords and swarming horns.
09 Fragment for Jules Olitski Ullman piece written as a memorial for the painter Jules Olitski who died in 2007. Ends on a suspenseful note with sustained high pitched strings and piano stabs.
Much more information, including snapshots of the scores, available in the liner notes.
Reviewed by lexi glass on December 3, 2017 at 6:13 pm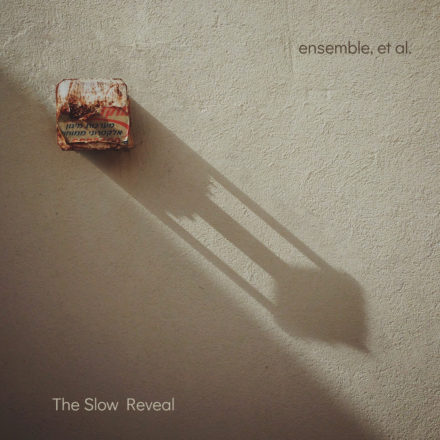 Don't mention the Tortoise in the room. Four academically-minded percussionists get together with John McEntire and record a p*st-rock album. Vibraphones, glockenspiels, dense interlocking rhythms, drums that crash in half way through, it's all here. The first four minutes of??Minbalism (T8) sees the boys putting their chops to good use setting up an entrancing, polyrhythmic, overtone-laden drone. Once the drums come on, it gets a bit corny, but that's just me (maybe?). Solid mallet vibes, if a little tame. Dive in!
Reviewed by Phil Phactor on November 29, 2017 at 8:03 am
Eccentric solo recordings with a ton of overdubs. Not exactly rock, not exactly pop, not exactly anything really. Clawman is one David Rogers-Berry, of whom I know nothing. With the exception of a guest or two on a couple of tracks, he plays everything himself, including guitars, keyboards, percussion, vocals, and various unidentifiable sounds. The musical style changes from song to song and in fact it often changes quite a bit within each individual song too, so it's not easy to get a handle on what's going on here. I listened to this CD three times and it sounded different each time–new parts that I hadn't heard before kept showing up. An interesting although somewhat baffling listen. There is something on here for you so check it out.
Reviewed by Max Level on November 28, 2017 at 11:21 pm
This is the fourth CD devoted to the works of Alvin Singleton (b. 1940) and our second in the library. These five important chamber works were composed between 1971 and 2003. From 71 to 85 he lived overseas returning to the US as resident composer for the Atlanta Symphony Orchestra.
Track 1 is vibes and piano. Track 2 solo flute workout. Track 3 features Children's Chorus w/male speaker. Track 4 features clarinet quartet. Track 5 is clarinet and piano.
Reviewed by Hemroid The Leader on November 26, 2017 at 5:54 pm

Second official release from the Linda Sharrock Network, the ensemble fronted by the renowned jazz vocalist and former wife and collaborator of Sonny, in a return to her art after suffering a debilitating stroke in 2009. The group's recordings includes the 2014 (but even more resonant today) studio/live work No is No (Don't Fuck Around with Your Women) and 2016′s They Begin to Speak.
Live, Vol. 1 is a ~50 minute a performance from the Bab-Ilo, a club in Montmartre. Sharrock's mighty vocals are of course the heart of the work, exploring a unique range that I haven't heard in free jazz, a strange middle range between the high-end gestures of Mario Rechtern's sax, Itaru Oki's trumpet, flugelhorn, and flute, and the deeper sounds from Yoram Rosilio's bass, Makoto Sato's rumbling percussion and Lucien Johnson's tenor sax. In her tortured wails you can hear both the extreme pain and delirious joy of creation. Another standout element in the work is the the accordion of Claude Parle: at the start of the piece, he adds long pulls of the instrument, but later creates rapid skittering tones that resemble a tape-rewinding sound, or sometimes Sun Ra's synths. A powerful performance that can be viewed here.
Reviewed by lexi glass on November 22, 2017 at 3:11 pm
Droning, lo-fi, semi-bedroom recordings. Lord Fyre uses all manner of oddness to make their music–listen for hippie drums, various guitars, lap steel, viola, rhythm box, bells, tape echo, found sounds, flute, public address system, califone(!), solar feedback, sonic overload… there is even a Tony Conrad LP in the mix, adding violins.
A2 is an actual song with vocals, chord changes, and lead guitar. A3 and B2 have vocals too, but they seem more random and off the cuff, which fits the droning, stoned-sounding music.
For the most part, this record will satisfy your need for hazy, laid back, psychedelic drone experiences.
Reviewed by Max Level on November 21, 2017 at 7:59 pm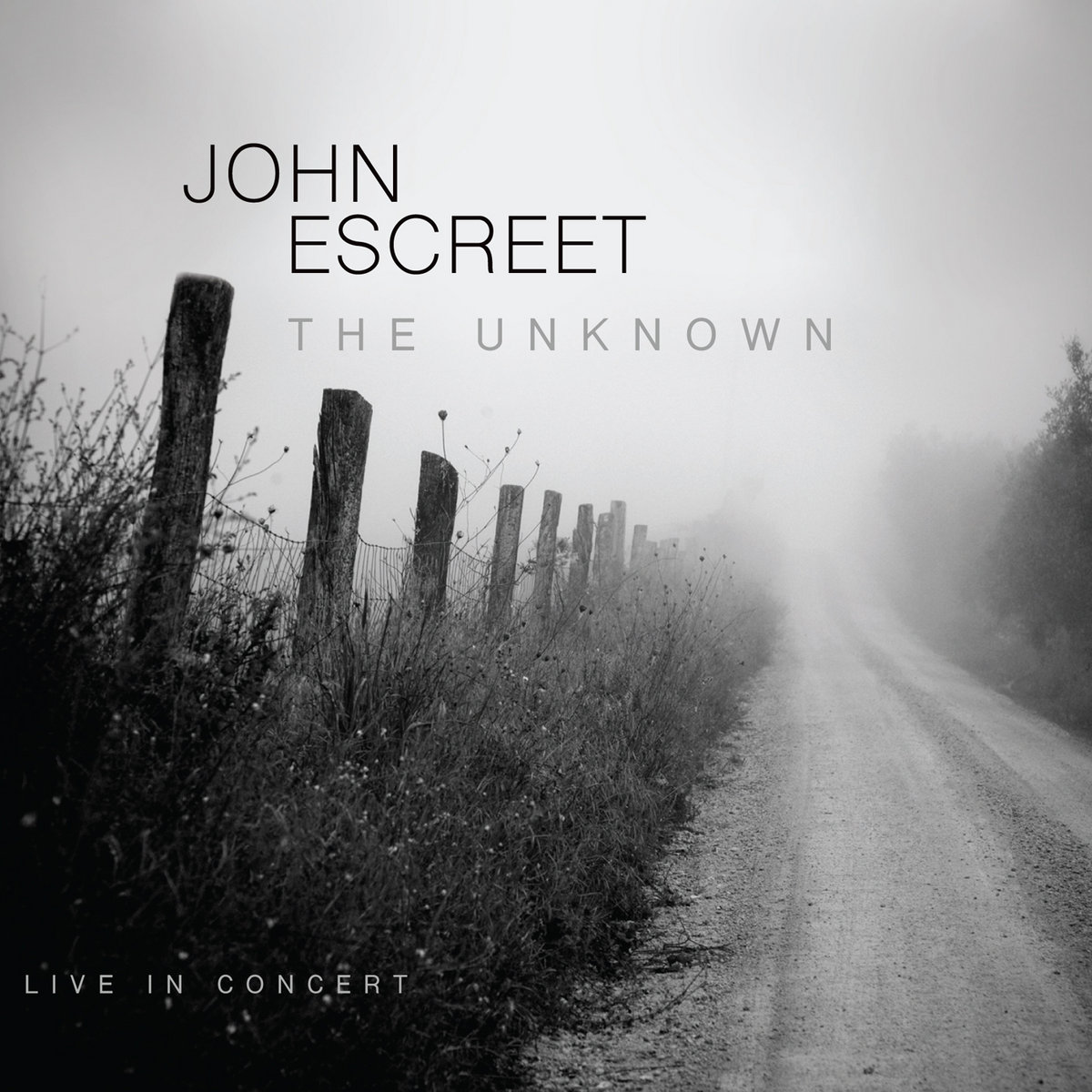 Totally improvised music from talented improvisers, quality live recording. Pianist John Escreet adds Evan Parker to his working trio of bassist John Hebert and drummer Tyshawn Sorey. The quartet has recorded previously in 2014. This Feb 2016 live recording in Holland documents their first time playing completely improvised music. Two long Tunes, from consecutive dates- the first 45 minutes the second 30 minutes and it ends with the audience clapping. Well worth it. Shows a lot of range from sensitive Stillness to overblown Madness. Top-level musicianship. Tyshawn Sorey is a great drummer.
Reviewed by Hemroid The Leader on November 21, 2017 at 3:44 pm
Anna moffo turned down Hollywood to attend Curtis Institute of Music in Philadelphia. She got a Fulbright to finish her studies in Rome, where she starred in televised Opera.
Arias. A1 has bad scratches. Everything else is pretty great. she hits the high notes.
Reviewed by Hemroid The Leader on November 21, 2017 at 3:10 pm
Italian duo collaborating with others. Really pretty strings. Italian spoken word track 5. English stuff track 7. Self-described neo-folk ambiance. Features Russian harp, Japanese guitar, e-bow, mandoloncello (bassier mandolin), ghironda (hurdy-gurdy), peppermill, electronics, and field recordings. Came out last year.
- Billie Joe Tolliver
Reviewed by billiejoe on November 15, 2017 at 3:46 pm
A collection of recordings from Canadian sound artist and film-maker Brian Joseph Davis. Most of the songs utilize pre-recorded material from other artists, manipulated or recast in interesting ways. The album deals with themes of copyright and censorship.
Rather than being meticulously orchestrated, the works rely heavily on randomness: CD player skips, destruction by fire, and highly-fallible human memory. Unlike many other conceptual works, these are very entertaining to listen to, and cover a wide range of genres including choral, glitch, spoken-word, pseudo-punk, and the overwhelming ambient noise hell-scape that is the final track.
The liner notes on the back provide a pretty acurate description of what's in the package, but I'll summarize here:
Eula (T1): The Sony End User License Agreement sung by a choir.
Five Box Sets Played on Fast-Forward, Then Edited Into Songs (T2-T6): This one is self-explanatory. Metal, soul, and other indescernibles.
Ten Banned Albums Burned, Then Played (T7-T15): Yup. Beatles, Sex Pistols, Mahler, Prince, Louie Louie, and more.
Voice Over (T16): A script composed from 5000 film taglines.
Yesterduh (T17-T18): What happens when you pay people on the street $5 to sing "Yesterday", then mix the results. The second version is a particularly inspired solo.
Minima Moralia (T19): Theodor Adorno's Minima Moralia as a punk 7″.
Greatest Hit (T20): All the tracks on a greatest hits album, all at once.
Reviewed by Louie Caliente on November 15, 2017 at 9:15 am
A marvelous Journey through A bunch of books from the library, read by Cambridge University students.
Fuck school and fuck grades. Play if you hate the listener. Or if you have the upmost respect for them, whatever
Reviewed by Hemroid The Leader on November 15, 2017 at 12:13 am
Live recordings. Oum Kalthoum and Fairouz are the two most beloved female singers in the Arab world. Fairouz is considered more accessible to Western ears. If you ask the taxi driver in Amman which is greater, he will tell you it is an unfair question that is impossible to answer.
In the words of Amazon reviewer K.S.A.: "I love it; it contains all famous songs for Fairoz. Also, packaging method is representing an expert person. Generally, I'm satisfied 100% from this deal. I suggest increasing your library for Fairoz.
Thank you"
Reviewed by Hemroid The Leader on November 14, 2017 at 11:50 pm
Filed as CD,International
Kaziwa (a Kurdish word for dawn/dusk) is a collaboration between Iranian sound artist Porya Hatami and Arovane, the solo project of German electronic musician Uwe Zahn. The 2016 album is the result of a long-distance correspondence between the two musicians. Hatami sent Zahn recordings of piano pieces, and Zahn replied with electronic work focusing on the sounds of the Una Corda, a synth instrument that produces a piano-like tones. Though the fifteen pieces are all minimal, piano-centered, with a late night mood (you could call them nocturnes), there is still much variety here. Some have a bright, curious quality (T2, T6, a reminder that the piano is a stringed instrument, 12), some are meditative ambient works (T1, T8, T9, T10, T14), but I'm particularly drawn to the darker, mysterious passages (T3, T4, T7, T11, T13). Another beautiful release from local label Time Released Sound.
Reviewed by lexi glass on November 13, 2017 at 7:49 pm

Man oh man, does free jazz get more fun than this? I don't think so. Coming out of Chicago and released on Austin-based cassette label Astral Spirits ("new wave of heavy free jazz"), Hearts and Minds is a trio composed of bass clarinetist Jason Stein (fun fact: Amy Schumer's brother), keyboardist Paul Giallorenzo, and drummer Frank Rosaly. Giallorenzo often sounds like two players in one, playing bass lines with his left hand while doubling the melody with the right. Other times he's putting down smooth chords, getting noisy (a la the recent Thollem/Mazurek record), or spinning out tender melodies (check the solo on Irresolute). Jason Stein is the star of the show. A master on the bass clarinet, he can do all the free jazz tricks???clicking sounds, dissonant overtones, rapid-fire passages, circular breathing???but he's also always melodic and always swinging. On Three for One, he lays down some klezmer-esque wailing over a slinky Sun Ra groove and then leads you down into a dark underworld that slowly fractures and expands before your eyes (ears?). Almost overshadowed in all of this is superstar drummer Frank Rosaly, never flashy, but pushing and pulling behind the scenes and always keeping it groovy. Great, great stuff that will appeal to fans of both traditional and free jazz, as well as prog, funk, noise, +++.
Reviewed by Phil Phactor on November 7, 2017 at 10:26 pm

Respectable, math-style heavy rock from now-defunct trio out of Bloomington, IN.
Solid playing throughout. Four short tracks (1 to 3 minutes) and two longer tracks (5 to 6 minutes.) I found the latter two to be the best tracks–they move through different passages in tight arrangements and kept my interest. My favorite part is the Sabbath-inspired jam in the middle of #5. #1 is two minutes of solo flanged-out guitar.
The label says this is their only recorded work. It's too bad there isn't more material here, but as I said this is respectable the way it is.
Reviewed by Max Level on November 7, 2017 at 9:23 pm
Cassette collaboration from LA circuit benders Igor Amokian, J3M5 (James Allen, the founder of the label Group Theory Recordings that released this tape in 2017), and Daze of Futures Passed (Mickey Partlow). Both sides were recorded during a live performance from Dec. 2015 at the Superchief Gallery in DTLA. The trio's collection of custom-built electronics spawns heavy blackness, rolling thunder, sci-fi squiggling, disfigured piano, pounding rhythms, sonic monsters, all rumbling through a space that sounds like a cavernous empty warehouse, or maybe a haunted Toys-R-Us after closing time. Side A confronts the insanity head-on, while Side B is like listening through a pair of those neon foam earplugs, or from the stockroom during a smoke break. Press play for bizarre bentertainment.
Reviewed by lexi glass on November 7, 2017 at 8:27 pm
This music is as cute and satisfying as the name of the band is. Electronica at its best, with beats that get your head bopping and your feet stepping. I particularly enjoy Chromantic, but everything is worth a listen.
Reviewed by humana on November 5, 2017 at 7:28 pm
Released in 1953, the folksiness of this 10″ slab is timeless. Newfoundland summons images of cold, ocean, fishing, and Northeast Canadian heartiness. Alan Mills pleasant voice accompanied by a gentle guitar spins yarns fit for a campfire. If you appreciate sailor stories and coastside ambience, you'll love this.

Reviewed by humana on November 5, 2017 at 5:57 pm
Filed as 10-inch,International


« Previous Page — Next Page »