KFJC On-Line Reviews
What KFJC has added to their library and why...

Tokyo-based Hakobune has put out dozens of albums over the years on a who's who of boutique drone labels. On this self-released 3″ CD-R from 2011, he shows himself a master of the guitar-run-through-a-mess-of-delay-pedals technique. Three cosmic floating drones, useful for recovering from some harsh noise or just focusing the mind.

Reviewed by Phil Phactor on August 30, 2017 at 7:29 pm

Recorded last year. Jazz improv jam with Hocevar leading on drums, Fraser on bass, St. Louis on cello, Clarke on synth, Corren on piano, Rasmussen and Qu on sax, and Tevis on trumpet. Skronky crashy good time. 48 minutes long. Just strap in and enjoy.
– Billie Joe Tolliver

Reviewed by billiejoe on August 30, 2017 at 5:01 pm

Cage at his Cageiest. Opera voices, spoken word, and chanting that reminds me of Catholic monks in New Mexico who put out an album of Latin chants. But this isn't that. Lots of pregnant silences. Excruciating details in the liner notes and I still have no idea what is going on. But I don't care because I love it.
– Billie Joe Tolliver

Reviewed by billiejoe on August 30, 2017 at 4:59 pm

Jazzy releases by different artists all 4:33.
These are a blind collaborative interpretations of Cornelius Cardew's Treatise. Spoken affirmations as facts dip in about one a piece.
– Billie Joe Tolliver

Reviewed by billiejoe on August 30, 2017 at 4:58 pm

Muslimgauze is Bryn Jones from Manchester. This is a 25 min long piece that sounds like spiraling beats. Released in 1994. Called experimental and tribal. This piece is a response to the 1994 Hebron massacre which was carried out by an individual of the Israeli Kach movement at the Ibrahimi Mosque.
- Billie Joe Tolliver

Reviewed by billiejoe on August 30, 2017 at 4:55 pm
Phil Kline, (x- Del-Byzanteens) out on Cantaloupe Music, here sets the ordinary Mass for chorus and the Propers for chorus and string quartet. Texts for the propers come from a variety of sources from the Bible to Samuel Beckett and are meant to describe a narrative of redemption in a blighted world. Performed by the Lionheart chorus and the Ethel string quartet. Track 10 features Kline on organ.
Reviewed by Hemroid The Leader on August 30, 2017 at 3:07 pm
Originally released on France's DSA in 2000, this is a 2008 reissue from UK's Type Records. Chauveau is a member of On, who have released through Type as well. Field recordings, uncomplicated piano compositions, canned strings. High- minded French post rock. Cujo called it rainy day music and that is pretty accurate.
Reviewed by Hemroid The Leader on August 30, 2017 at 3:03 pm
Atlanta guitarist Tagg has released a ton of stuff, much of it on mini-CDs like this one. Here we have Tagg's 2006 collaboration with an outfit called Forces Mobiles who provide clarinet, violin, piano, and percussion. The result is instrumental ambient music in small doses (tracks are in the 3 to 7 minute range.) Nothing I would call super innovative but if you are in the mood for a bit of ambient soundscape action this should do the trick.
Reviewed by Max Level on August 29, 2017 at 10:29 pm
The mw ensemble is the New York-based duo of Nancy Wheeler and Mike Winters. They create minimal compositions for piano and sometimes cello, and also use field recordings and electronic treatments in their work. On this 2017 release, we hear several instances of two solo piano pieces as they are broadcast over unassigned carrier frequencies and played back through a Crosby AM/FM receiver. The two short compositions begin with beautiful, repetitive, somewhat conventional playing. But dissonance finds its way in, and by the end, entire swathes of keys are mashed at once. The transmissions alter the signal in different ways, adding fuzzy distortion (T1) or noisy horror (T5). Conduct your own experiment with the source tracks (T3 and T6) or let the waves of the west rip apart what's left of the broadcasts, and wield the awesome transformative power of terrestrial radio!
Reviewed by lexi glass on August 29, 2017 at 9:04 pm
being on top is a good hip opener – claudia la rocco's voice is a quiet snarl: calm, measured, sometimes provocative, always defiant. – remember the way her legs spear and thrust – each track finds her accompanied by a different set of bay area musicians. – put the mountain in a box, put the box in a dumpster – rumblings and rattlings, abrasive synths, extended techniques galore, the sounds are sometimes with and sometime against, but always underneath. – your skin looks buttery and delicious – it's la rocco's voice that dominates, telling stories about ballet, the body, poisonous relationships, and sexual violence. – you don't cry anymore when you're sad – smack in the middle of the album, "public access" (T5) sees la rocca in conversation with saxophonist david boyce and the mood briefly relaxes. – do you want that kind of attention?
Reviewed by Phil Phactor on August 28, 2017 at 11:20 pm
The Kilaueas from Berlin, Germany give their interpretation to modern surf music. All the tracks are composed by the band – the playing has an excellent level of technical and musical quality. The sound on this vinyl recording is very good. Great fun to explore the variety of styles!
Reviewed by Cousin Mary on August 23, 2017 at 12:22 pm Compilation showcasing the artists performing at the 2017 SFEMF, Sept 8-10 at the Brava Theater:
01 Suki O'Kane Local composer/percussionist, performs in Dan Plonsey's ensemble and many other SF groups. Synthetic water sounds and blurred bright drone.
02 Las Sucias Oakland industrial/reggaeton/riotgrrl duo of Danishta Rivero and Alexandra Buschman. This banger was on the Ratskin Records Sentient Solder II comp from last year, but you should definitely play it again now anyway
03 Aaron Dilloway Track from the ex-Wolf Eyes member's new release The Gag File. Trash cans banging, distorted voices, ghostly whistling from back alley
04 Dax Pierson Bay Area underground hip hop musician/producer who hasn't stopped making art since a car accident in 2005 left him paralyzed from the chest down. Starts out like a 70s new-agey synth theme song, but then the beat kicks in, the synths doubleback, and it all mutates into something completely and unexpectedly different. lexi g's pick!
05 Kaori Suzuki Synth builder at Magic Echo Music and musician, Oakland-based by way of Tokyo and Seattle. Binaural waves expand, develop from smooth to sawtoothed and back again
06 JH1.FS5 Our first library entry from the new duo of Puce Mary and Liebestod (Frederikke Hoffmeier and Jesse Sanes). Waves of static, repetitive bass pulses, ropes on the verge of snapping as Puce Mary mumbles about being tied up.
07 Beast Nest Oakland-based musician Sharmi Basu. Spaceship computer, alien symbols on the control panel, blinking light bulbs.
08 Waxy Tomb Jules Litman-Cleper from SF. Mishmash of electronic sounds, warped vocals, almost recognizable elements of hip hop, huffs of vaporwave.
09 Suzanne Ciani Electronic music legend, Buchla synth master. Excerpt from a January 2017 performance in Stockholm. Layered, complex but not busy, pinpoints and echoes, otherworldly – her live performances are astonishing. See the full performance here.
Reviewed by lexi glass on August 22, 2017 at 9:10 pm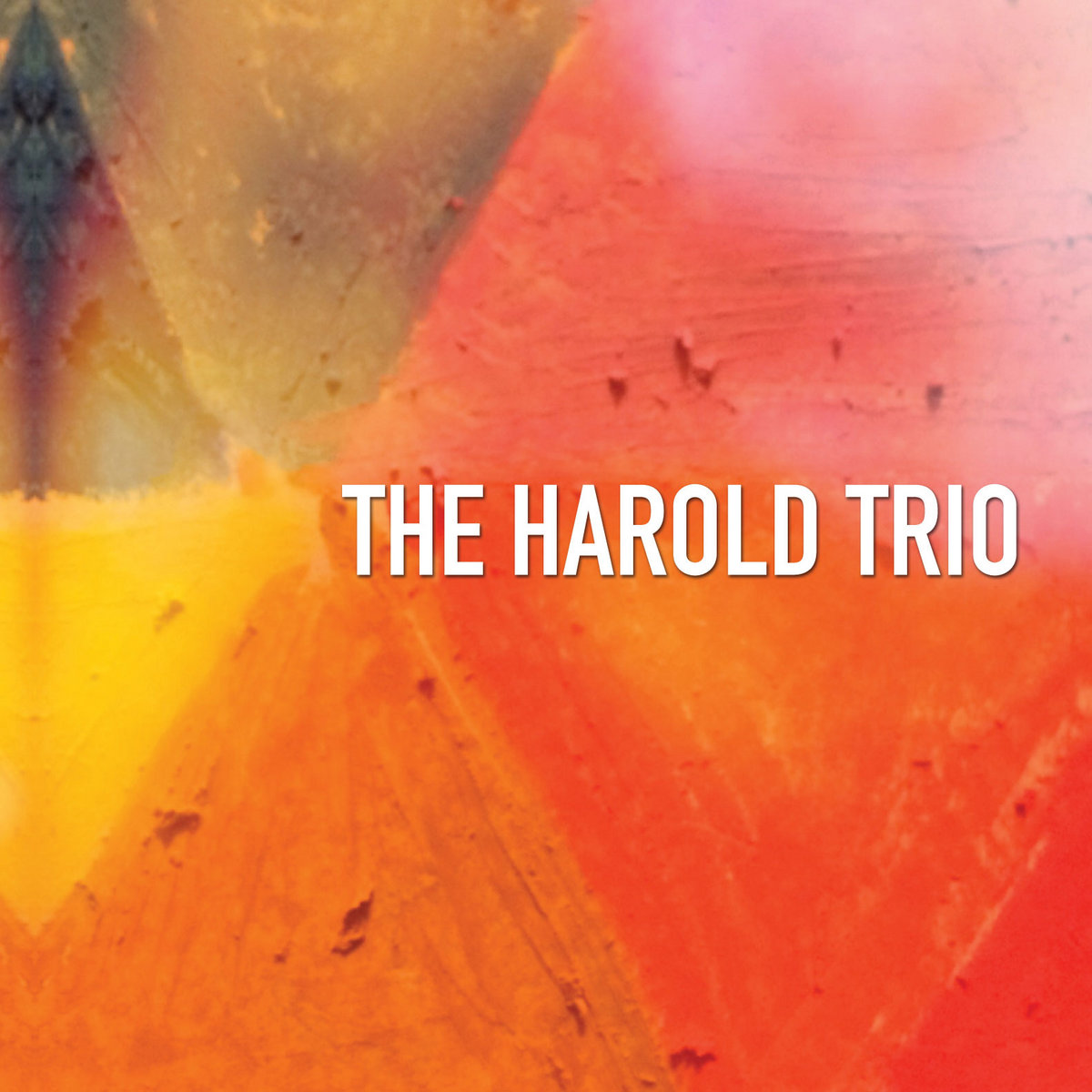 The result of an exchange between the Washington and Sweden chapters of Women in Jazz, The Harold Trio recorded this in LA for Edgetone Records in May 2016. All three women are international performers, working in places as diverse as India, Brazil, Uganda, and Sweden. They bring a broadly-informed sound that draws on jazz, classical musics, and improvisation to these impressionistic improvised tunes.
Amy K Bormet (piano/wurlitzer/voice)
Biggi Vinkeloe (alto saxophone/flute)
Tina Raymond (drumset)
Reviewed by Hemroid The Leader on August 22, 2017 at 2:28 pm
This is the second album by the Schimscheimer Family Trio, the fake sibling musicians this time accompanied by their fake uncle (Ben Goldberg on Bb and contra-alto clarinet). "Broken Home" is a sort of concept album musically describing the families semi-traumatic family experiences, their fake relatives, and some animals that could cause problems. All instrumental, Jon Arkin (drums, percussion, electronics), Michael Coleman (keyboards) and Kasey Knudsen (alto sax, electronics) are working in Henry Cow territory, sort of, with a lot of other ideas floating around. Songs might start out with a straight ahead jazz riff and then change into a series of repetitive notes, jumping into a tappable rhythm which then gets covered and challenged by another rhythm. Tempos change, time signatures change. The sounds twist and bend. Yet it sounds light and humorous. The quality of the musician's skills is superb. They are putting so many sound ideas in to play, yet in this enjoyable almost bouncy way, with out letting you forget the sinister underneath. A truly enjoyable experience and a great listening surprise.
Reviewed by Naysayer on August 21, 2017 at 12:44 am
Serbian composer Milica Djordjevic (JOR ja vitch) was born in 1984 in Belgrade. 7 intently focused unpackings: thorough examinations of musical structure. Melody, harmony, rhythm, and many other conventional musical concerns are in the background. Stasis, tension, upheaval. The liner notes talk about it as crashes and reboots.
Track 1 commissioned and performed by the Arditti Quartet. Notations in the score include unpitched/noise bowing, highest possible tones, bowing on the bridge, huge glissandoing.
Well Organized.
Reviewed by Hemroid The Leader on August 16, 2017 at 5:53 pm
Ann O'Rourke, Carlos Jennings, and Mark Pino have been performing together as Ear Spray since 2010. This self-released, hand-painted CDR collects recordings of the noise trio's live performances from 2014-2016 at local venues The Stork Club (T1), LCM (T2), and the Second Act (T3).
O'Rourke is a percussionist, vocalist, and video artist who came to the world of free music later in life, discovering her love for strange sounds by playing drums in a free jazz group, taking operatic voice lessons, and singing in the Cornelius Cardew Choir, an SF-based experimental vocal ensemble. She brings all of her talents to this project – from the wails, yelps, and rapid-fire utterances of her voice, to the riotous tumbling percussion, to the live video projections that react to the music during the Spray's shows. She is joined by Jennings on turntables and electronics and Pino on additional percussion (Infinite Plastic Internal, McCaslin/Reed/Pino Trio, Surplus 1980, etc etc etc and a good friend of KFJC).
Each performance is a very different experience, each an adventure. The Stork Club track (T1, ~20m) is an ecstatic meditation on the looping mantra: if a thing loves it is infinite. The LCM track (T2, ~18:30) begins with a twisted reveille – you wake up, but you're still in the dream. The Second Act (T3, ~20m) is an underworld haunted by electronic ghosts. Together, it's the sound of an artistic spirit finding her wild, fearsome voice. Spray it loud!
Reviewed by lexi glass on August 14, 2017 at 8:10 pm
The Insect Surfers from Los Angeles claim to be "Planet Earth's Longest Running Modern Surf Band" but they continue to re-write the principles of modern surf music. In terms of musicianship, composition, and complexity, Datura Moon keeps them in a class by themselves. Jump around and dance to their great surf sounds or trip out on the psychedelic title track. Recommended!!!
Reviewed by Cousin Mary on August 12, 2017 at 3:40 pm

Dan Phillips is a Chicago guitarist who moved to Bangkok Thailand 20 years ago. His music is featured here and it is Groove oriented but also pays tribute to the AACM. Hamid drake on drums. Brass section is very strong. Recalls Raul Bjorkenheim, or Lester Bowie' s Brass Fantasy.
Reviewed by Hemroid The Leader on August 9, 2017 at 2:57 pm
West African mono chordal desert trance music. Psychedelic droning guitars. Tamasheq (Touareg) are a Saharan nomadic people who were in conflict with the government of Mali in the 80s, armed by Qaddafi. Tinariwen was formed in a Libyan camp for Tomashek rebels. This was Tinariwen's first western release after a series of regional tapes. Track one sung by a guy who'd been shot 17 times.
Reviewed by Hemroid The Leader on August 9, 2017 at 2:35 pm
Filed as CD,International
Two guys from the UK who aren't afraid to make a lo-fi racket out in the garage or wherever this was (poorly) recorded. Baron Saturday and Private Sorrow are their names and they play drums, guitar, keyboards, and at least one of them does vocals. So it's pounding/crashing drums and blurting guitars and primitive keyboards all over the place. Sometimes similar to The Fall in that they will occasionally roll out a ragged/catchy/rockin' musical pattern and one of the guys is talk-singing over it.
This record reminds me of those cassettes I used to send away for in the mid-80s, offered in ads in the back of music zines, where it would be some unknown crazy-ass noise-rock band from Ohio or New Jersey or wherever, on some label I never heard of, and when I finally received it in the mail and listened to it, it was badly recorded and a real treat. This is kind of like that. Track B3 is an instrumental.
Reviewed by Max Level on August 8, 2017 at 9:53 pm
Next Page »