KFJC On-Line Reviews
What KFJC has added to their library and why...
In this time and age it's a sensory pleasure to listen and review Yppah's Eighty One release from 2012, lushfull, playful and optimistic shoegaze dream pop similar to Lush, Coctau Twins and similar more feminine aspects of shoegaze. This recording has similar tonality as Ulrich Schnauss with plentiful of guitar soundscapes and female singing. Yppah is actually the texan Joe Corrales Jr. The first vinyl is more restrained and dreamy while starting with the C side the rhythms get more energetic with even some signature slow tempo drumNBass and hip hop elements mixed into the traditional live played guitar/bass/drums/synth setup. Anomie Belle sings in some tracks and her singing fits like a glow similar to Liz Frazer vocal lines. This is beautiful and playful music; sounds like someone had fun in the studio. Pure musical joy from beginning to end.
Reviewed by Kai Sync on September 28, 2016 at 11:12 am
Prepared-piano impresario Magda Mayas leads a group of improvisers to experience their instruments as assemblages of resonant material. Sparse. Lots of scraping, fumbling, bowed cymbal. More Mayas in the library
Reviewed by Hemroid The Leader on September 27, 2016 at 6:29 pm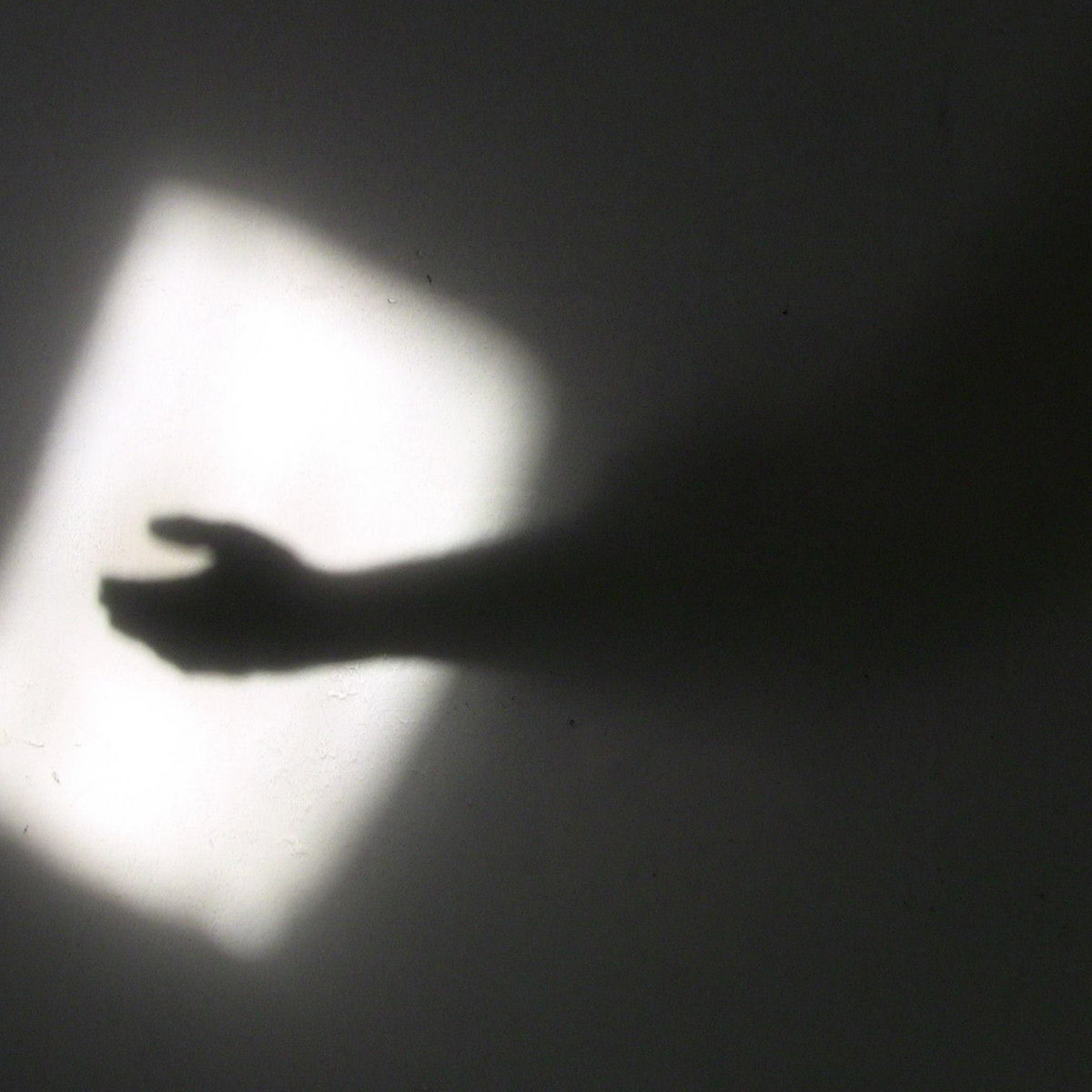 trans: The Hand That Seeks The Light. It must be really dark in there. The band fumbles madly for their instruments. Somebody turn on the light! Strange ensemble, like a pot stirred non-stop, never allowed to simmer. Just steamy fumble. Bassist Del Piano leads two different bands through two CDs on the excellent Tokyo label Improvising Beings. Subtle electronics are more noticeable on CD1.
Reviewed by Hemroid The Leader on September 27, 2016 at 6:23 pm
Holy holly cowabunga! If this is the future of "pop" music as many are saying, let me in and get the hell out of the way while I push you down. Herndon hails from CCRMA out of Stanford University. A composer, electronic musician and sound artist, "Platform" is Herndon's second album. It comes with much critical praise, and well deserved, but possibly not a huge listenership, unfortunately. New is difficult for folks. Ten compositions, eight with lyrics one of which is a spoken word ASMR type experience ("Lonely At the Top"), two instrumentals. Production values are supreme. Tweaked twisted turned around glitch click blurp electronic madness. Lyrics may start out smooth but become blasted, distorted, split apart. Sound bites bytes spin pppunch in and speed out quickly. Vocals get distorted. Electronic beats go on then explode. Herndon's child like voice may be punctuated by shards of glass of metal bits scraping. Breathing. Feet pounding. The future is now and it is full of information that fills our heads, ears and hearts. Quality.
Reviewed by Naysayer on September 26, 2016 at 11:11 pm
Fourth World Magazine is the project of Spencer Clark (Black Joke, Monopoly Child Star Searchers, Vodka Soap, one half of The Skaters, with James Ferraro). This 2014 release includes a 12″ LP and a magazine with stills from an accompanying film by Amy Roselynn Faust and an essay by David Keenan (Wire contributor and co-proprietor of Volcanic Tongue until its closing in 2015). Together, the works draw inspiration from Clark's dreams to conjure a realm where the cenobytes from Hellraiser are reimagined as benevolent mythological figures chilling in a divine Renaissance tableau. The result is a collection of twisted lost chapters from Disney's Fantasia. In Faust's film, "A New Image of Man," we see Pinhead's mug, emerging through VHS tracking lines and rainbow haze, superimposed onto images of ancient clay figurines and classical Greek frieze. The LP holds Spencer's soundtrack – a bewildering pastiche of ceremonial drumming, droning synth chords (T.1), field recordings, synthetic flute and other electronic orchestral sounds (T.2 and T.4), and harpsichord fantasy (T. 3). I hear flashes of The Residents, or even Carlos' Switched-On series – sounds that are both classical and futuristic, dripping with 70s/80s/90s cheeze yet strangely timeless.
Reviewed by lexi glass on September 25, 2016 at 3:05 pm
The Aural Films label features releases that are soundtracks to films that don't exist, except in the minds of the listeners. That said, this particular CD is mesmerizing in its ability to call up images of the chilly, desolate landscapes of the Arctic in which inuksuks, man-made stone cairns, serve as guides for travelers who brave the frozen landmasses. Hertz and Mystified do a stellar job creating the minimal, tribal soundscapes in which the percussive beats hauntingly remind us that life is possible even in these frozen climes.
Reviewed by humana on September 23, 2016 at 12:57 pm
There's something otherworldly and beautiful about this collaboration between Hanoi-based Nguyen, who contributes the piano, music box, and chimes, and Chicago guitarist and laptop artist Cinchel (Jason Shanley). The mix of peaceful, mellow drones punctuated by nostalgic music box plinking is hypnotic and calming. The design of the CD sleeve shows player piano paper rolls along with diagrams of music boxes, whose movement is indeed reminiscent of an old soul. Let your soul be moved.
Reviewed by humana on September 23, 2016 at 12:42 pm
This is the 2013 EP from veteran German lush techno producer Thomas Fehlman (also one of the on/off members of Orb.) A side, Tree: tribal techno with twists and turns, most colorful treatment than expected with syncopated chords patterns and sneaking-in bass lines. B side: Starts on a mellow ambience tone but twists into a a vintage funky tech house variation with the ambience emerging from time to time. This is high grade electronica.
Reviewed by Kai Sync on September 21, 2016 at 5:10 pm
Los Protones are a surf band from Peru with great playing, nice use of keyboards. Surf through and through with some horror, hot rod, rockabilly, exotica, and soundtrack influences. A nod to Peruvian Chicha in track 11.
Reviewed by Cousin Mary on September 20, 2016 at 2:48 pm
Texas rocky-road from James Arthur (The Reatards, C.C. Riders, A Fest of Snakes) & co. driving beat, driving music, really. get in the van, pack the bong and shoot down the highway until you reach the moon or other far off planet. this release feels familiar, nothing ground breaking or off kilter, zany, what-have-you. straightforward into the night.
Reviewed by mouthbreather on September 20, 2016 at 1:11 am
pop garage sounds from Brian Tristan – guitar vox(the Cramps, Nick Cave and the Bad Seeds), Kiki Solis – bass(Baby Baby Dance With Me), Ron Miller – drums (Switch Hitter), and Mark Cisneros – guitar(Medications, Deathfix).
expect rock'n'roll, surfy psych grooves, walkin' tunes
all yummy
Reviewed by mouthbreather on September 20, 2016 at 12:38 am
eat the whole bag of mushies and get psyched, spaced out, come around. splashy synthetic fart bass permeates the trip. expect occasional outbursts of beat driven energy, followed by slower methodic jam, and then a breath of fresh air on the street while the rest of the band makes noise in the studio.
a nice trip, bounce the needle anywhere and play
Reviewed by mouthbreather on September 19, 2016 at 11:27 pm
Silence / listening advocate Pauline Oliveros recommends 2 hours of silence per day for optimum brain function. During who's show?
Compositions for orchestra. Recorded in Belgium. Many other works in the A library.
Reviewed by Hemroid The Leader on September 18, 2016 at 2:33 pm
Take some great music from Alex Paterson and Thomas Fehlmann, set Kompakt founder Wolfgang Voigt (aka Wassermann) and LA producer Teebs the task of remixing that music, and you get this sparkling result.
A1 is super cool remix that starts slow but takes off and builds to a cruising altitude with beats and vibes, not unlike what we could imagine a moon journey would be.
B1 opens in medias res and continues with nice energetic beats with chimes and layers throughout, including samples that sound like "Obi-Wan Kenobi, help me."
B2 is more noisy but includes bird chirps.
One of the samples says, "First, God does not exist." No need to worry–as long as music like this does, we're good.
Reviewed by humana on September 17, 2016 at 10:07 am
Born in St. Louis, Missouri and awarded a scholarship to attend the St. Louis School of Music, trombonist Michael Vlatkovich has lived in Los Angeles since 1973. His session resume includes films such as John Cassavettes' Tempest.
Here, he leads a quartet in a creative improv setting. Jonathan Golove's electric cello is alternately bowed and plucked, and along with David Mott's baritone sax stands in for the bass. Chris Garcia on drums. Trombone, bari sax, and drum often conjure a second-line feel.
Reviewed by Hemroid The Leader on September 16, 2016 at 3:25 pm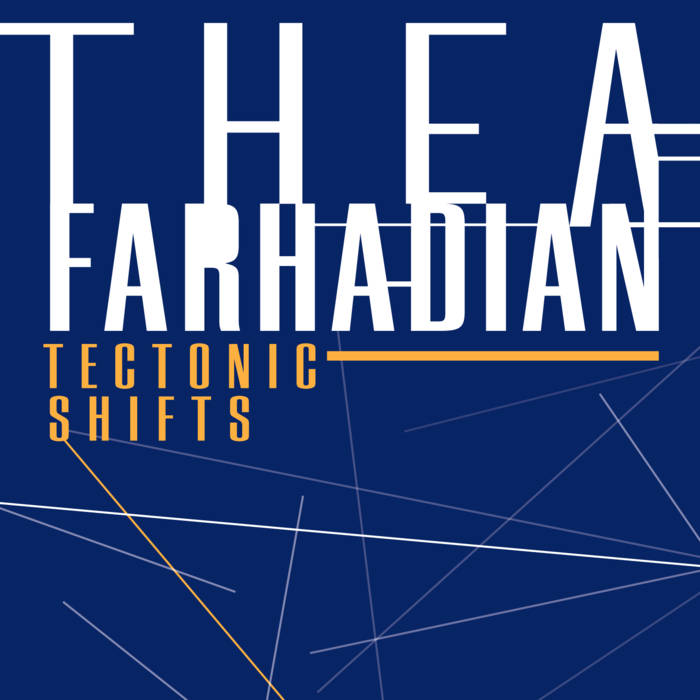 Violinist/Composer Farhadian plays solo violin processed through Max/MSP. Jagged. Sometimes creepy sounds. Meditative. Composition and improvisation blended together. Redolent of the Near East.
Reviewed by Hemroid The Leader on September 16, 2016 at 3:23 pm
Hands the record label was formed 1990 by Udo Wiessmann hand has been instrumental in discovering and releasing many new and diverse electronic music artists. This year 2000 collection showcases their breath of artist material at this particular point in history. Orphx tracks are noise in beat motions, Proyecto Mirage is similar noise/industrial music material, Wilterkalte's music also has noise as an element building beat patterns towards the techno domain, MS Gentur is similar hard techno noise music, Needle sharing tracks have a surprising DrumNBass element combined with noise sculptures. NKVD sounds more ambient with noise textures, Typhoid tracks have a neurotic drum machine as basis with noise again use for DrumNBass tracks. Ah Cama-Sotz is dark ambience, Xabec is more introspective ambience and finally Schachtanlage Gegenort is pure noise experimentation. So there's something for anyone.
Reviewed by Kai Sync on September 14, 2016 at 6:13 pm
This 1987 release was a precursor release to martial industrial music, pounding drums, march band horns, Lord of The Rings Battle scene string music and much more. It's a combination of doomsday industrial music meets the battle-scene hardened troops marching towards glory and most likely doom. This dark electronica has touches of neo-classical tones, gothic undertones and dashes of drone. Their only CD — as far as I know — is an enigmatic puzzle especially based on the time this was released. It might lead to some battle fatigue due to the doomsday undertone.
Reviewed by Kai Sync on September 14, 2016 at 6:11 pm
Angry Australians hold nothing back. Harsh punk and metal stylings underlie FCC laden rants about those who inspire them. Vile, rude, offensive.
Good variety in the music. Some cuts are fast, jabbing, knife fights. Others are more drawn-out metal sludgy grinders.Yet the message remains crystal clear through-out: Go fuck off.
My personal fave is Reg Grundy- a song about a guy who never changes his underwear.
I think the LP cover is scratch and sniff.
Ras Babo
Reviewed by rasbabo on September 14, 2016 at 4:10 pm
Tommy Guerrero plays all the instruments, seems like primarily bass and guitar, and has drummer Chuck Treece join him on a few tracks. Mostly though it's Tommy and his thoughts, slow down-tempo dreamy tracks with enough reverb to sound "surfy" but not enough to be considered surf.
Several tracks harken me back to the Blktop Project album reviewed earlier this year, but that album has more accompaniment and more giddyup. This is a trip in the slow lane to a serene washed-out landscape.
This would work for the Pulp Fiction scene when Vincent drives his Malibu on heroin. Or go put on your sepia glasses and have some absinthe.
Either way, most tacks are around 4 minutes, so it's easy to take a bite, and not feel too full.
Ras Babo
Reviewed by rasbabo on September 14, 2016 at 2:55 pm
Next Page »