KFJC On-Line Reviews
What KFJC has added to their library and why...

70′s Argentina rock with pronounced arena gusto. Lead singer
Miguel Angel Peralta donned the eponymous psuedonym, "Abuelo"
and many grandparents today would have dug this back in its
hey day. Abuelo had an old soul, and a rough road through
addiction, in and out of bands, across the Atlantic to France
(where this was recorded) and finally to a much too early
grave sadly due to AIDS. His voice rivals the pyrotechnics
of the big budget US coliseums. In addition (or in spite)
of his skills, it seems he just has fun with his voice, as
in the first words on the album and also in the stuttery
"El Muelle." And his soaring screech reaches the rarified
air where Robert Plant's overly tight jeans elevated his
pipes. The album is flushed out with plenty of double guitar
leads, and even an open string trill up solo on "Tirando
Piedras Al Rio." There's Moog moves on "Recala Sabido
Forastero", faux harpsichord rococo intros and diabolic strings
attached to "Octavo Sendero." Twelve string acoustic moments
with matches raised by the maddening crowd. You bet! And all
of this before the phrase "Rock en Espanol" became a tear
in an A&R man's saliva. This started as a "Really??" listen
for me, but wound up as a complete "De Veras!!" Dude, where's
my spandex?!?!

-Thurston Hangover

Reviewed by Thurston Hunger on October 28, 2010 at 4:11 pm

Death Sentence: Panda! ever-worthy of the exclamation mark,
helped KFJC stay young when we turned 50, actually released
this superb split before that artful party performance! `
"I Cut You" has the marching drum attack squada with flute
paratroopers reverbing in and sax squall-singing with glee.
The flip side is every bit as poisonally delicious. Fugu
& the Cosmic Mugu start with a nicemoping number in English
smoked vocals and a trumpet chaser for the melody. Couplets
of love forlorn with an ionizing chamber quartet feel. But
it adds in some death ray guitar transmission riffs too.
Their next track feels like Rube Waddells van breaking down
in a Kusturica film. Garbage can alley drums whip this
quicker number with lyrics marinated in a fine Italian
sauce, if not a true sauced Italian. Fan-fugu-tastic is
a cliche, but it applies here to this art-rock delicacy
served on a 7 inch platter. Mange and a bit mangy too!

-Thurston Hunger

Reviewed by Thurston Hunger on October 28, 2010 at 4:01 pm

Inner Sanctum Mysteries debuted over NBCs Blue Network in January 1941.
Every week, Inner Sanctum Mysteries told stories of ghosts, murderers and lunatics. Produced in New York, the cast usually consisted of veteran radio actors. What made Inner Sanctum Mysteries unique among radio horror shows was its host, a slightly-sinister sounding man originally known as Raymond.The host had a droll sense of humor and an appetite for ghoulish puns, and his influence can be seen among horror hosts everywhere, from the Crypt-Keeper to Elvira. It had one of the most memorable openings in radio history: an organist hit a dissonant chord, a doorknob turned and the famous creaking door slowly began to open. This record includes "The Vengeful Corpse" and "The Hermit's Cave" both tracks run 30 minutes. This was release number 16 and it's first pressing was in 1972. Great for Halloween or nighttime!
Reviewed by ophelia necro on October 27, 2010 at 4:58 pm
This is the story of Bram Stoker's Dracula with narration and music by Andi Sex Gang. It is creepy and perfect for Halloween. Disc one is chapters 1-16, disc two is chapters 17-30. Enjoy and pleasant screams!
Reviewed by ophelia necro on October 27, 2010 at 4:46 pm
3 radio dramas starring Vincent Price all from a CBS radio series called Suspense. Music by Amerigo Marino. Also featuring Ellen Morgan (tracks 1 and 3). Track 1: The Pit and the Pendulum, 21 min. 17 sec., Track 2: Fugue in C Minor 25 min, 25 sec. and Track 3: Present Tense 27 min, 53 sec. Tracks one and three were originally broadcast in 1957, track two was aired in 1944. Creepy stuff, perfect for a deadtime story or just a little Halloween fun.
Reviewed by ophelia necro on October 27, 2010 at 4:41 pm
Valby Vokalgruppe is an experimental choir from Denmark. These 7 tracks expand the definition of vocal music, using sounds, hums, syllables, and enigmatic English words. The mood varies from charming to eerie. Mostly a cappella, drumming adds rhythm on Track 6.
Startling and original but very enjoyable music featuring the voices of young women. Recommended!
Reviewed by Cousin Mary on October 27, 2010 at 1:11 pm
Five young women from Denmark play violin, sax, trombone, and 2 sets of drums to produce raw, outstandingly original music. Somehow the resulting audio transforms, almost sounding electronic. Beats can be strong, at times a drone or repetitive.
PGM: A1: more melodic and rhythmic. A2: Noisier. B1: Begins very quietly, then builds. B2: Noisy.
WARNING!! Locked groove between B1 and B2.
Videos give more of an idea of what Selvhenter is:
http://blogg.svt.se/psl/2010/10/14/dansk-blaspunk-inledde-airwaves/
http://www.youtube.com/watch?v=dF0m1Dr1-Xw
Reviewed by Cousin Mary on October 27, 2010 at 11:47 am
Scott Amendola (who has worked with Nels Cline, Charlie Hunter) leads this session on percussion and electronics joined by John Shifflett on bass and Jeff Parker on guitar. Virtuoso performances from all on Amendola's fine compositions; these tracks are accessible but with an interesting edge. Track 7 "The Knife" features tremolo guitar that more than hints at surf – a surprise on a jazz album.
Amendola does an illuminating 11-minute podcast about this release where he mentions that his grandfather was a guitarist so maybe that's why he likes to play with them.
Reviewed by Cousin Mary on October 27, 2010 at 9:17 am
This 2-LP collection of Dick Dale's very early Deltone and Capitol singles (1961-65) is of historic interest both for the man himself and for the beginnings of surf music. From the perspective of almost 50 years later, this is rock 'n roll, not surf, but the emphasis on instrumentals, guitar virtuosity, and driving drum beat show signs of surf all over the place. Yakety sax from a number of players adds to that late 50′s R&R sound.
Dale's vocals are pretty awful and the tunes' lyrics are sometimes trite, but bring back memories especially to those of us who cherish the car songs of the 1960′s. Liner notes provide well written concise early biographical information.
Also see Phil Dirt's review at http://www.reverbcentral.com.
Reviewed by Cousin Mary on October 27, 2010 at 8:50 am
This compilation represents the irrepressible spirit of bands who would not let apartheid silence them. I learned more from the liner notes than I did in school. Don???t let the upbeat rhythms and the colorful psychedelic packaging of this CD fool you–these songs make a political statement by their very existence. Never mind that they were relegated to backrooms often located in the midst of gang violence, these bands played on, regardless of the circumstances. Drop the laser anywhere.
Reviewed by humana on October 23, 2010 at 2:45 pm
Filed as CD,International
This represents Kirk???s debut recording with Atlantic, and the liner notes lovingly describe the entire experience. Read them as you partake of this smooth as silk musical excursion in which the masterful piano of Ron Burton and the tight drums of Jimmy Hopps, as well as Steve Novosel???s bass, join Kirk as he uses his lungs to maximum effect. Although his flute is the standout, he also plays tenor sax, Manzello, stritch, clarinet, whistle, English horn, and flexafone. Enjoy the pleasure cruise down this accessible jazz fiver.
Reviewed by humana on October 22, 2010 at 3:10 pm
Well this Maine duo have always scalloped my latticework, and
the spell continues. The title refers to a schizophrenic's
self-account of her travels and travails, which is fitting here
as Colleen Kinsella and Caleb Mulkerin call upon alter egos
for vocal chores. Colleen frequently schizosonically harmonizes
herself. I always dig Caleb's guitar dabbling, his seeking for
a certain tone for a certain song. Often drawing from a dirty
palette of dizzying fuzz. Check out his hypno spiral steel
strung pattern that opens the "Mouth of Seven Tongues." Colleen
seems to have her yodelizer charged up strong for this release.
Other nice details include bird call for percussion on #1,
some Cortez crunching on #2 and huff-n-puff pump organ on #6.
An alternative spin on "Lay Your Head on the Rails" comes down
the tracks too. Home-made sounds and packaging as is the
Big Blood seal! Also this is marked by the spirit of Charles Goucher.
-Thurston Hunger
Reviewed by Thurston Hunger on October 22, 2010 at 11:46 am
Ninth chords, orchestral fanfare, reversed guitar aping raga
runs, french horn interludes, pristine harmonies. I guess
this proves the Beatles tree did not fall in an empty forest.
The production is very much at the forefront here, it is
dynamic, elaborate and yes more than a bit contrived. The Toes
had their chops from what I can spot elsewhere, but this
is super Svengali'd. The lyrics are where the Blossom-mania
shows a run in its paisley nylons. But maybe McCartney
fans will revel in the loss of Lennon's rankle. Sorry, the
guys from this band may detest all Livermorphing, but perhaps
not as much as Giorgio Gomelsky may have lamented not being
a zillionaire? David Whittaker deserves your attention if
you find the studio boosting lavish (as I do) and not slavish.
Even the Bacharach attack is alright by me. As for the
interluded loony bits, your smileage may vary. This 2007
40-year reissue tacks on extras including a mild Dylan cover
and a Jim Cregan interview splice.
-Thurston Walrus
PS I suspect many KFJC listeners will flip for this, as
this will be a discovery, but one that rings familiar
with some sing-a-along security as opposed to a
discovery that rings their ears with fire. Viva both!
Reviewed by Thurston Hunger on October 22, 2010 at 11:44 am
KFJC completes the trilogy in reverse order by adding this the
alpha release in omega fashion. The first side starts with
some sort of Sub-Saharan percussion camel prayer. Phase
changes follow, including what feels like the ghost of the
Entheogenens ol' KFJC classic, "Io Pan." By the end of this
side, the musical meditation has morphed into some sort of
burning metal. On the flip side, the alap was always my
favorite part of a raga, like eating desert first, with a
heavy drone buzz and flares of improvisation. For the VCO,
this includes a psychedelic trip to the barbershop of
pre-teens past. Buzzing razors strafe your ears, sweeping
through and getting warped with other sonic blitzes as
the track progresses. Maybe my ears have changed, but the
long-running Vibracathedral Orchestra seems more laser
focused with this, less a wandering jam and a more intense
emotional release. Hippy evolution.
-Thurston Hunger
Reviewed by Thurston Hunger on October 22, 2010 at 11:42 am
2006 recording that fits nicely into a couple of sonic family
trees. The first track has the kind of spastic jazz manic
drive that was the flywheel for the Luttenbachers. Weasel
Walter is the drum anima, but then in comes some of that hyper
math manipulated guitar by order of Orthrelm's Mick Barr.
So it's high-octane, higher octis abstract music, ending on
a heart attack. The second piece is less relentless, Barr's
guitar is more muted, with subtler sputterings. Walter is
drumming a melody, and Sam Hillmer (Zs) sends his sax on some
spins. Things drop out for a Walter weltering of his toms,
and Barr makes his guitar thump along really well. The flip
side gives us Hillmer's "The Art of Rolling" an interesting
ear ration. Traffic jam squonk start is made interesting by
these sonic after-image tunnels of silence, as well as robot
rebellions (some synth/sampler scaling up and up). Then
halfway through in one of those tunnels, things get flustery
with a lot of dry sounds, even sucking on a reed. And ends
with bumper car ponking percussion.
-Thurston Hunger
Reviewed by Thurston Hunger on October 22, 2010 at 11:41 am
This debut release from these four talented musicians is fresh and characterized by attention-grabbing change-ups and phases, at least in the longer pieces.
1. Nels: Nels Cline opens the set with guitar skills that drive you forward almost to the point of disorientation, but it???s not an unpleasant feeling.
2. Yuka: Yuka Honda???s song opens bubbly with vibes and ends with psyche, and lots of rock with male vocals intervene.
3. Watt: Mike Watt???s song may be the shortest, but it showcases his stellar way with a bass guitar in this upbeat winner.
4. Dougie: Last but not least is the epic-length swirl of electronics, guitars, synths, and theremin-sounding music punctuated by Dougie Bownes??? fine drumming.
Reviewed by humana on October 21, 2010 at 5:50 pm
Debut release, "Of Psalms" by Date Palms, an Oakland-based project featuring composer Gregg Kowalsky and sound artist/violinist Marielle Jakobsons (darwinsbitch, myrmyr). They craft pleasant, drony, raga-like instrumental pieces, some more Eastern-flavored than others. I'm drawn to the pretty, twinkling strings and bells. Drama by way of bass, feedback and repetitive phrasing in places. Michael Elrod adds tanpura on one track and Noah Phillips provides guitar on other. Elevated psych.

Reviewed by lombard on October 19, 2010 at 3:17 pm
Released in 2004, the Dionysus Records collection "We Ain't Housewife Material: An International Collection of All Girl Punk, Rock and Garage" is a fun romp through estrogen-fueled rock and roll from all over the globe. My favorites include the retro, '60s-inspired sounds of Japan's Flowermulu and the fun rock by Elvis McMan from the U.S. Another band from Japan, The Soap, has an awesome frenetic track with a little bit of cool creepiness to it (in the same fun way that the Cramps are creepy), punctuated by screams. It runs the gamut from rock to garage to even a little bit of groovy art rock. Girls Rock!

Reviewed by lombard on October 19, 2010 at 1:08 pm
Now residing in Prague, former Bay Area resident Jorge Boehringer is Core of the Coalman. On his 2010 release, Box of the Last Help, (the title refers to the term "First Aid Kit" in Czech) he uses viola, electronics and acoustic guitar to create soundscapes that bridge the borders between experimental and modern classical music. With a Master's degree from Mills College in Oakland, he's composed music for individuals and organizations ranging from dance troupes to American Conservatory Theater.
The 4 pieces on this release are quite distinct, ranging from the lengthy, epic opening track ("Inertia II") which starts out with a long repetitive segment, to the point where you might suspect that your CD player is having technical difficulties (it sounds like it's stuck on a track). It develops and progresses into sections with repetitive keyboard, then loops back and alternates with the earlier sounds. It gets more musical as the piece evolves into something more similar to classical music, with hints of Philip Glass. The title "Inertia" is quite apt, as you might feel like you are trapped in the track with its tightly repetitive segments.
The third track ("Last Help (Prelude)") is a short, pleasant acoustic guitar piece and the final track ("Last Help") begins with a lovely harp-like layering of string sounds making for a gorgeous wash of music; but still playing off of the theme of repetition that can be heard throughout this release. From challenging to mesmerizing, Core of the Coalman will pique the ears of many different types of listeners.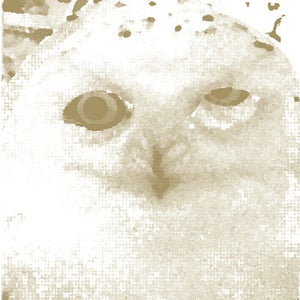 Reviewed by lombard on October 12, 2010 at 12:52 pm
This newish release (from March 2010) features bowed gong and percussion by Pennsylvania-based (originally from Osaka, Japan) drummer/percussionist Tatsuya Nakatani. The 18 untitled tracks on Abiogenesis represent his experimental/improv leanings (he's worked with tons of heavy-weights and tours the world relentlessly). The sounds on each piece include drone, high-pitched squeals of the bow, and light tapping on the gong creating a bell-like sound. Track 4 even sounds like a heavy breath or the amplified sound of ripping of paper. Track 5 bumps, thumps, bangs, and rattles; almost like large metal boxes full of cymbals are being tossed around a room. Much of it is dark and ominous, but certainly satisfying.

Reviewed by lombard on October 12, 2010 at 12:03 pm
Next Page »