KFJC On-Line Reviews
What KFJC has added to their library and why...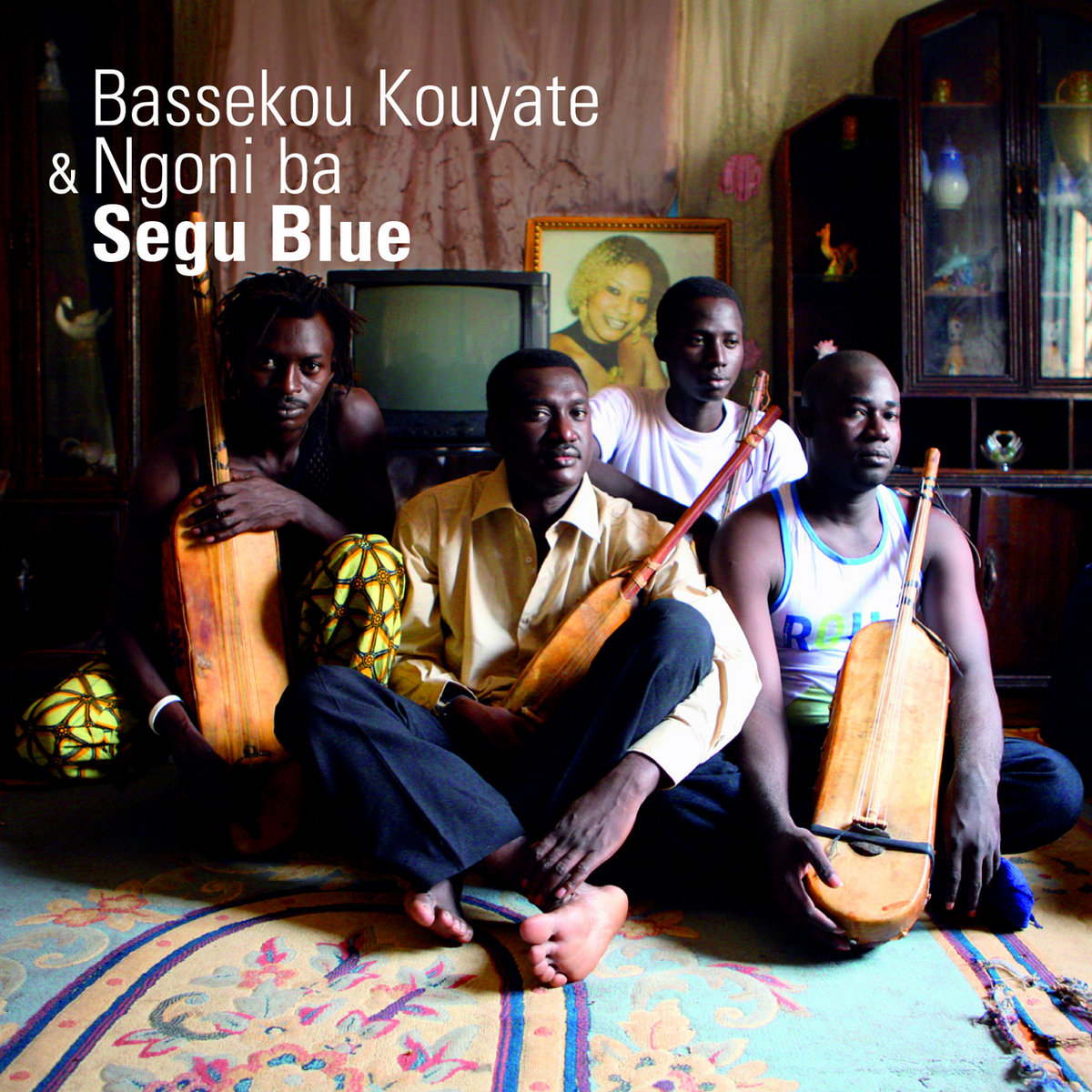 Bassekou Kouyate and his band Ngoni Ba play pentatonic Sahara bluegrass. Straight out of Bamako, Mali, Kouyate has played his electric ngoni alongside Ali Farka Toure and Toumani Diabate. Mixed by Jerry Boys, who recorded & mixed Buena Vista Social Club.
Reviewed by Hemroid The Leader on February 21, 2018 at 3:19 pm
Filed as CD,International
Voice and box zither. Notes contain the lyrics. Great addition to the GLOBESTYLE Madigasikara series. Legends surround the life and death of Rakotozafy. Drank himself to death in 6 days or died in a jailhouse hunger strike. He was an exceptional box-style valiha (tube zither) player, adding strings and increasing in size, expanding the range and power of the instrument. A hit, recorded by Jean-Francois de Comarmond in 1962 for the DiscoMad label.
Reviewed by Hemroid The Leader on February 21, 2018 at 11:18 am
Filed as CD,International
Excellent resource for understanding the evolution of Hawaiian music, produced by the Bernice Pauahi Museum, the Hawai'i State Museum of Natural and Cultural History. Founded in 1889, it is the largest museum in Hawai'i and has the world's largest collection of Polynesian cultural artifacts and natural history specimens.
Tracks 1-34 are mele (chants), sometimes with drumming, nose flute, or body slapping. The chanters were born in the middle of the 19th c. Recorded on wax cylinder sessions from 1923 and 1935. Sparse, ritualistic. Fans of Yage Pinta and Lost Shadows will find much to enjoy.
Tracks 35-48 are early 20th c. recordings & 78s foregrounding how Hawaiian music absorbed the influences of hymns and ragtime and with the addition of guitars and ukeleles, evolved into Hawaiian folk music we know today.
Reviewed by Hemroid The Leader on February 20, 2018 at 4:15 pm
Filed as CD,International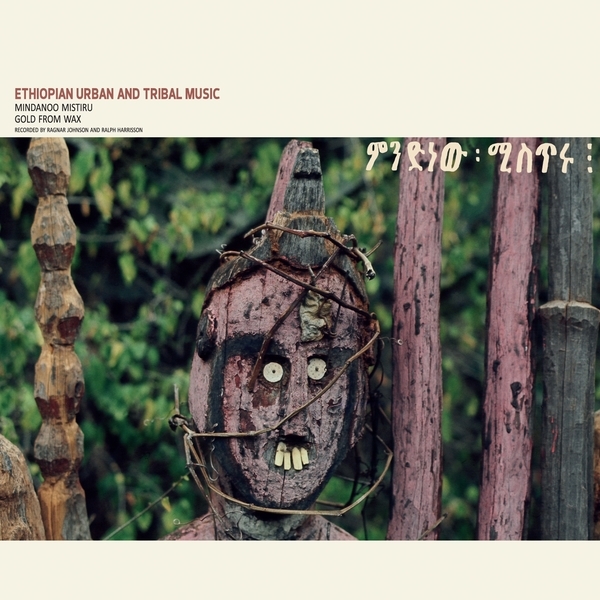 5 STARS ** FAR OUT SOUNDS
Ethiopian music recorded by Ragnar Johnson and Ralph Harrison in July and August 1971, released by Sub Rosa in 2017. The urban musicians are recorded in Addis Ababa and the tribal musicians in the country. The booklet tells who is playing what for each track. I became entranced while listening to the three note phrase at the heart of the Fila Flute Dance (CD2#10). Upon repeated listens the otherworldly Bagana (CD2#4) lute and the Two Afar Flutes (CD1#5) wrapped around my head and popped my brain out the top, my eyeballs from the front and my tongue lolled forth like a necktie.
Reviewed by Hemroid The Leader on February 19, 2018 at 5:18 pm
Filed as CD,International
I live for this type of collection: "Funky Chimes", a collection of 27 Belgian session musicians and sort of stars from the 1970′s, experimenting with "funk, jazz, latin and other groovy genres." Did you get that it's from Belgium, a place most people don't initially think of for it's music (which is wrong, of course)? It's library music. It's songs for commercials. It's music your 1970′s Belgian parents would play to relax and feel cool with. The overwhelming notes with photos of each album cover should be more than enough to convince you of the outright grooviness of this stuff. Just look at some of those covers. And the names of the groups and songs: The Indian Sound of… Black Foot, Selectasound '88 & The Bob Boon Singers, The Free Pop Electronic Concept and on and on. Of course, the stunner among stunners is Hearts of Soul and Shampoo performing "We Love the Policeman". This is the more challenging second release in the series, the first being "Funky Chicken". Looking for it as I type.
Reviewed by Naysayer on February 6, 2018 at 10:55 pm
Filed as CD,International
Claudio Aizaga Yerovia (1925-2008) was a prolific composer and choir director from Ecuador. Here are 12 songs for voice and piano. Aizaga at the piano. Beautiful songs. Great addition to our library of a relatively obscure voice.
Reviewed by Hemroid The Leader on February 1, 2018 at 3:15 pm
Filed as CD,International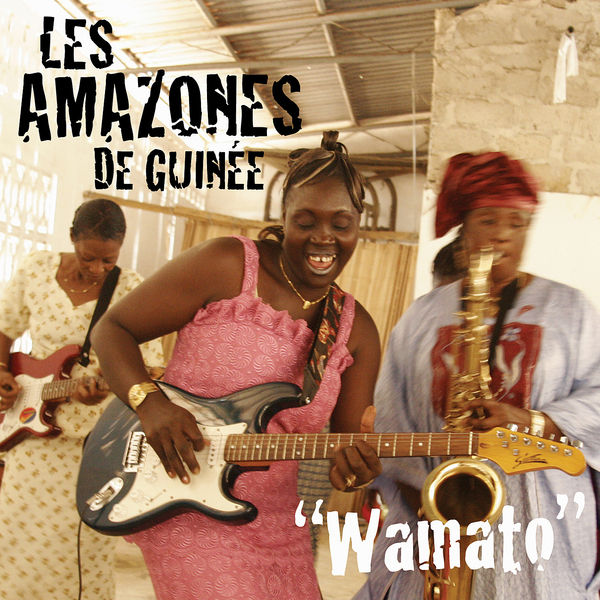 Les Amazones De Guinee are an all-woman band who also members of the Guinean army. This is their first record in 25 years and 2nd overall. Typical of Guinean music, many rhythms intermesh to make this music. Hectoring lead vocals, smooth backing vocals, intricate guitar lines, powerful saxophones, and percussion overlap.
Reviewed by Hemroid The Leader on February 1, 2018 at 2:39 pm
Filed as CD,International
Suitable for Oktoberfest celebrations. Enjoy some weisswurst and play under the tree, and tap your foot along on the beer-keg. Brings back many memories!
Reviewed by Hemroid The Leader on January 31, 2018 at 2:51 pm
Filed as CD,International
Comments Off
This artist is from Mali and is a master of the kora, a 21 stringed lute bridge harp. The album is solo kora. You can hear its depth and variance. This is remastered recordings from 1976. To someone with little to no knowledge of African music such as myself, one can hear the influence that it has had in American music here.
- Billie Joe Tolliver
Reviewed by billiejoe on January 20, 2018 at 1:44 pm
Filed as CD,International
Comments Off
Almati/Almaty is the largest city/population center in Kazakhstan. 1.7m live there, 9% of Kazakhstan's total population.?? Elevation 2500 feet.?? These recordings date from May 1994.
Kazakh bards bow sacred lutes, sing microtonally, strum the two or three-stringed long-necked dombra, simple-structure songs with alien timbre and mesmerizing vocal technique.
Reviewed by Hemroid The Leader on January 4, 2018 at 2:30 pm
Filed as CD,International
Mamadou "Jimi" Mbaye (em-BY) is a Senegalese guitarist who makes his guitar sound like traditional african string instruments xalam/khalam and kora. 11 rocking tunes, this is his 1st album released in '97. Guitarist for Youssou N'dour's Super Etoile band. songs in wolof, french, & english. The polished sound of Senegalese mbalax pop is not for everyone but if you can get past it, there's a lot to enjoy here. Track 3, 11.
Reviewed by Hemroid The Leader on December 19, 2017 at 2:16 pm
Filed as CD,International
These songs were written and performed for the great yearly celebrations, called powwows, of the Great Plains Indians of North America. The liner notes describe the particulars of each dance, and the meanings are felt in the hearty vocalizations and drumbeat of both the Northern and Southern Plains Indians. A true slice of social and ceremonial native music.
Reviewed by humana on December 5, 2017 at 8:04 pm
Filed as CD,International
Live recordings. Oum Kalthoum and Fairouz are the two most beloved female singers in the Arab world. Fairouz is considered more accessible to Western ears. If you ask the taxi driver in Amman which is greater, he will tell you it is an unfair question that is impossible to answer.
In the words of Amazon reviewer K.S.A.: "I love it; it contains all famous songs for Fairoz. Also, packaging method is representing an expert person. Generally, I'm satisfied 100% from this deal. I suggest increasing your library for Fairoz.
Thank you"
Reviewed by Hemroid The Leader on November 14, 2017 at 11:50 pm
Filed as CD,International
Released in 1953, the folksiness of this 10″ slab is timeless. Newfoundland summons images of cold, ocean, fishing, and Northeast Canadian heartiness. Alan Mills pleasant voice accompanied by a gentle guitar spins yarns fit for a campfire. If you appreciate sailor stories and coastside ambience, you'll love this.
Reviewed by humana on November 5, 2017 at 5:57 pm
Filed as 10-inch,International
Originally issued in 1977, a jewel of the national discography! Jibaro are the mountain-dwelling inland people of Puerto Rico. Don Chuito's voice is wonderful. Nieves Quintero on the Cuatro, the 10-string national instrument of P.R. Enjoy this like the dog on the cover.
Reviewed by Hemroid The Leader on November 4, 2017 at 5:22 pm
Filed as CD,International
Los Siquicos Litoralenos (The Psychics of the Literal) present homegrown rural psychedelia from Argentina on "Sonido Chipadelico". This collection was pulled from various releases and recordings made between 2005 and 2010; all cuts are relatively short, enjoyable, and would serve as an adequate bridge between multiple styles of music. Sounds range from rock-opera-ish to dubby, experimental, and lo-fi.
Reviewed by milo on October 25, 2017 at 9:24 pm
Filed as 12-inch,International
SharkiRoma is a band of Japanese gypsies from Tokyo. This "original Gypsy style unit" is anchored by Violin, oud, and hand percussion and supported by guest musicians on accordion harmonica vocals and violin. These guys play belly dance shows in Tokyo Live rooms. Track 10 is a take on Wagner's Walk??re.
Reviewed by Hemroid The Leader on October 25, 2017 at 3:49 pm
Filed as CD,International
Before westerners brought their diseases to the island, Tahiti's main problem was overcrowding. An extremely rigid caste system kept everybody in place. Supernatural tabus hovered overhead. No mistakes were made, existence was predetermined. Genealogies, war stories, talisman chant, percussion, and dance reinforce the social structure and warded off bad vibes. Some hula and beautiful and then some very primal.
Reviewed by Hemroid The Leader on October 25, 2017 at 3:31 pm
Filed as CD,International
When I first listened to this CD, I thought, "Bollywood!" But it's Kollywood with a K! Which refers to Tamil cinema. But this is so much more. Ilaiyaraaja is an incredibly prolific score-master of cinema, creator of "euphoric electronics and robotic funk," and all you have to do is pick any track to hear the creative energy behind all that this Southern Indian pens. Though the songs have known popularity mostly in Tamil speaking territories, I know this will get a fair airing in Ann Arbor's show, among others.
Reviewed by humana on September 10, 2017 at 9:13 pm
Filed as CD,International
These two CDs take you back in time to the late 60s cabaret scene in France, where singer-songwriter Ferrat specialized in setting poetry to music. This very polished sound is easy on the ears, mellow and romantic, and, as the liner notes say, pop in the best sense of the word. Track 3 made the 2013 BBC list of 20 songs that most changed the world. Each song will transport you to the environs of France and all its boutique glory.
Reviewed by humana on September 10, 2017 at 6:17 pm
Filed as CD,International
Next Page »