KFJC On-Line Reviews
What KFJC has added to their library and why...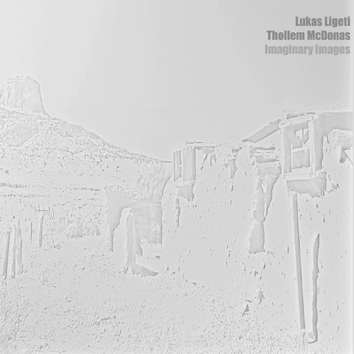 Duo- Lukas Ligeti – drums & Thollem McDonas – piano
Seven spontaneous compositions. No 'tunes' here – the instruments are used as mechanisms for sound generation, rather than as instruments that produce music. The tendency here is towards sound rather than silence- sometimes it is very active.
Lots of other work from both of these artists in the library.
Reviewed by Hemroid The Leader on November 23, 2016 at 5:15 pm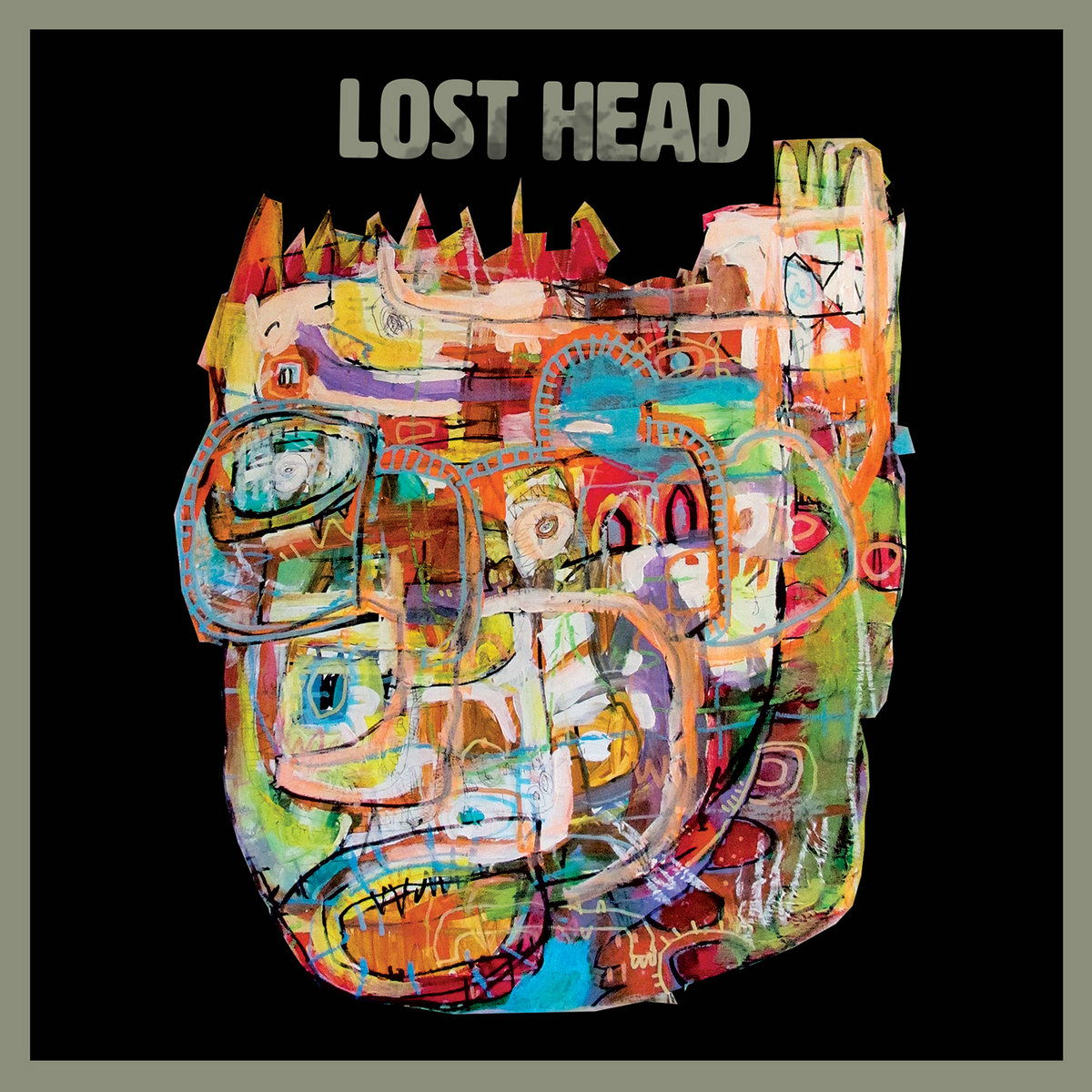 Jazz freakouts improvised in Cleveland, 2015. Free rock. Guitarist Dave Cintron and drummer Scott Pickering have other lives as painters- Pickering painted the cover.
Reviewed by Hemroid The Leader on November 2, 2016 at 12:10 pm
Out on Sun Ark, this is an old-fashioned jazz trip, two sidelong freakout dirges, spoken words, poetic transmission. With 50 releases out on his own Weird Cry, Rob Magill is a multi-instrumentalist, poet and painter living in Southern California.
Reviewed by Hemroid The Leader on October 25, 2016 at 12:52 pm
"Go Right" provides an interesting look at a period and place for jazz musicians and fans: Poland 1963-75. A LOT was going on in Poland during this time, including a very controlling government that watched out for cultural "appropriateness". You can't rock the boat that hard, or you need to be very subtle about it. The groups on this compilation are extremely talented, playing strong, solid, pretty straight ahead jazz. With the occasional title about revolution. A lot of it sounds like great soundtrack music or the best of studio musicians which requires superb musicianship. But the centerpiece of the collection is the introduction of the Novi Singers to the rest of the world. WOWSA. I mean, quality. The first thing I thought was The Double Six of Paris and Lambert, Hendricks and Ross, classic jazz vocal groups of such power and skill. Novi Singers rank equal with them. A quartet of vocalists, one female and three male, the outcome is so stunning, so smooth it gives me goosebumps. Lots of scat singing, in harmonies that break my heart, with amazing jazz instrumentation accompaniment. It might sound kitschy to some. It is not. It's a tradition of singing that many attempt but few can pull off. Plus there is that wonderful 1960′s feel to so much of it. Stellar and just so enjoyable. Bee buh dee do wop yah.
Reviewed by Naysayer on October 16, 2016 at 11:18 pm
Prepared-piano impresario Magda Mayas leads a group of improvisers to experience their instruments as assemblages of resonant material. Sparse. Lots of scraping, fumbling, bowed cymbal. More Mayas in the library
Reviewed by Hemroid The Leader on September 27, 2016 at 6:29 pm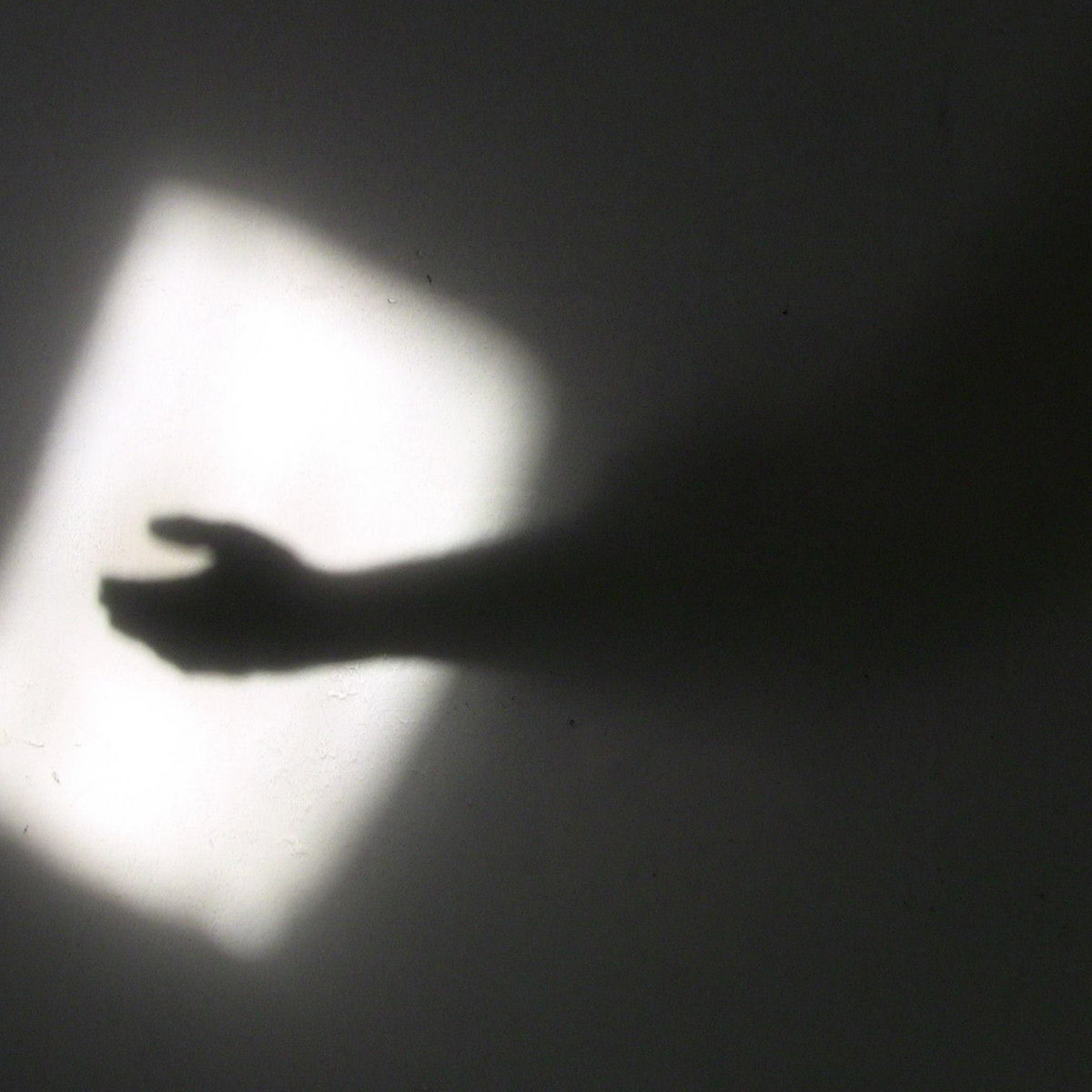 trans: The Hand That Seeks The Light. It must be really dark in there. The band fumbles madly for their instruments. Somebody turn on the light! Strange ensemble, like a pot stirred non-stop, never allowed to simmer. Just steamy fumble. Bassist Del Piano leads two different bands through two CDs on the excellent Tokyo label Improvising Beings. Subtle electronics are more noticeable on CD1.
Reviewed by Hemroid The Leader on September 27, 2016 at 6:23 pm
Born in St. Louis, Missouri and awarded a scholarship to attend the St. Louis School of Music, trombonist Michael Vlatkovich has lived in Los Angeles since 1973. His session resume includes films such as John Cassavettes' Tempest.
Here, he leads a quartet in a creative improv setting. Jonathan Golove's electric cello is alternately bowed and plucked, and along with David Mott's baritone sax stands in for the bass. Chris Garcia on drums. Trombone, bari sax, and drum often conjure a second-line feel.
Reviewed by Hemroid The Leader on September 16, 2016 at 3:25 pm
Earthy jazz sounds honoring the late, esteemed bassist Malachi Favors (aka Big M) who was the original bassist in this Ritual Trio, headed by Chicago percussionist Kahil El'Zabar. As a member of The Art Ensemble of Chicago and the AACM, Favors was a huge influence musically, and also as somewhat of a father figure, on El'Zabar from an early age. After Favors passed away in 2004, El'Zabar decided to reform the Ritual Trio with Ari Brown on saxophone and Yosef Ben Israel on bass. This 2004 date is a tribute to Big M, with guest Billy Bang on violin. On various tracks, you'll hear El'Zabar on either trap drums, "earth drums" (African hand drums) or kalimba. He also adds some flute and, on the final track, vocals. Tenor saxophonist Ari Brown plays with a great raw tone and also checks in with some first rate piano on a couple of tracks. If you're a fan of big, booming, acoustic double bass propulsion, then you'll enjoy what Ben Israel is up to here. Track 7 is a bluesy vocal piece with piano, bass, violin, and flute, but no percussion–not my favorite track here. Everything else, though, is a fragrant stew of low down African-influenced jazz grooves. Tracks are medium length, in the 6 to 11 minute range.
Reviewed by Max Level on September 6, 2016 at 10:37 pm
Very nice approachable jazz with especially fine performances from baritone sax and flute player Cecil Payne (1922-2007) and Duke Jordan (1922-2006) on piano. Sam Jones on bass and Al Foster on drums also excellent. Despite mainstream appeal and covers of jazz standards, this excellent 1973 recording belongs in the KFJC library.
Reviewed by Cousin Mary on August 29, 2016 at 6:09 pm
Stripped down trio format, laid back, listenable, nonchalant. Paul Bley (1932 – 2016) was a Canada-born American jazz pianist known for his free jazz innovations and emphasis on trio playing. Italian pianist Cappelletti plays with DiCastri on bass and Ditmas on drums who had also played with Bley.
Reviewed by Cousin Mary on August 24, 2016 at 5:36 pm
energetic skronk improv jazz fits recorded in the late '80s.
LOW LIFE Brotzmann + Laswelltracks (1-10) bass sax and electric basses, dramatic progression story telling with fart sounds abound.
LAST EXIT (tk 11-14) is fuller free jazz sound, of guitar, drums, tenor sax, 6-string bass, and even vox on trk 12. loud crazy playing over the top of each other punctuated with occasional Primus proggy vibes.
yummy stuff, throw LOW LIFE on continuous and add liberally to your mix – dr. mouth's orders
Reviewed by mouthbreather on August 24, 2016 at 7:12 am

Conceived as a "trialogue" between the music of Nels Cline, paintings of Ed Ruscha and poems of David Breskin. This is the musical component to Dirty Baby, a multimedia work of music, poetry, and pictures performed at the Walker Art Center in Minneapolis. A deluxe monograph was published by DelMonico Books.
Two discs of instrumentals from two different nonets. A major work in the canon of Nels Cline, features brother Alex, Vinny Golia, Wayne Peet, Scott Amendola et al. CD1: Longer tunes. CD2: Shorter tracks, wildly eclectic, Funky Bluesy Thrashy, Great track names taken from Ed Ruscha paintings. Ambitious; the larger group gives Cline a lot of different possibilities.
Reviewed by Hemroid The Leader on August 21, 2016 at 2:55 pm
Trio w/unique instrumentation: theremin, percussion/trumpet, & drums. Recorded by Rent Romus. Sparse. Delicate, tinier sounds. Echoing, looping theremin is very engaging. Lots of percussion, chimes, bells.
Reviewed by Hemroid The Leader on August 21, 2016 at 2:46 pm
Imagine if you will being a DJ in the 50s and having at your command an NBC Thesaurus series of 16″ discs full of music such as the kind found on this CD. Well, we don't have to, because this little treasure is a perfect example of the recordings made at that time to help radio stations with filler music. Aileen Stanley, so called because she took her brother's first name when he left her to a solo career, began performing at the age of 5 with her brother. Vaudeville was only the start, as we can see from this CD of songs from the 1900s-1920s but recorded in the 1940s. It is a trip listening to the lyrics that take you back to a time when life may not have been simpler, but the songs were. I have lots of favorites on this one. Go find yours.
Reviewed by humana on August 7, 2016 at 8:08 pm
Italian experimental sax jazz released in 2008. Dueling beeps chirps fuzz and standard melody. Slow paced. Keeps you on your toes.
- Billie Joe Tolliver
Reviewed by billiejoe on August 3, 2016 at 3:47 pm
Pointillist duo of Australian pianist Chris Abramson (The Necks) and German Kai Fagaschinski on clarinet. Ponderous piano melodies. Long attackless clarinet tones, close and breathy. Extended-technique piano scraping. Silences. Long and short tracks 2-10 minutes. Recorded in Berlin 2009.
Reviewed by Hemroid The Leader on July 26, 2016 at 12:03 pm
Saxophonist Logan was a respected, though erratic, figure in the early days of free jazz. He only made a couple of records and played with a small number of notable musicians, and then pretty much disappeared for decades. With a great deal of support from admirers, he seems to be making somewhat of a comeback and that's a good thing.

This CD is an airy, spacious affair featuring Logan on sax and solo piano (track 3), Jessica Lurie on sax and flute, and Larry Roland on bass. No drums. Guitarist Ed Pettersen (who also produced the CD) plays mostly subtle textural /looping things underneath, which gives the music an interesting flavor. My favorite parts are when Logan is on sax and Lurie is on flute–we hear some truly inspired conversation.

The liner notes tell us the story of how Logan was tracked down and brought into the studio to record this CD.

Reviewed by Max Level on July 18, 2016 at 8:50 pm

Snappy twirly jazz. Track two is more serene than the others. All nice medium length tracks. Crashing percussion and twittering horns. Newly formed group of Brigid Burke on clarient, Steve Hall on pianio, and Mark Zanter on guitar.
– Billie Joe Tolliver

Reviewed by billiejoe on July 13, 2016 at 4:51 pm

Recorded live in Senegal in 1980, 10 knock out tracks from these five fine jazz musicians from the United States. They played without rehearsal to enthusiastic audiences – many had not heard jazz before. Not African music, American jazz. Excellent hard driving tracks, blues, and sexy slow songs. VERY VERY GOOD!!!!

Reviewed by Cousin Mary on July 13, 2016 at 4:22 pm

Marchy transy playful mambo beats. Over twenty people credited in the Arkestra. Gets nutso on the b side with the keyboards and improv vocals at the end.
Recorded live performance in France in 1973.
– Billie Joe Tolliver

Reviewed by billiejoe on June 22, 2016 at 3:33 pm


« Previous Page — Next Page »