KFJC On-Line Reviews
What KFJC has added to their library and why...
Modern free jazz pushing the boundaries of structure and technique. Propulsive but not explosive, these three accomplished musicians find a comfortable yet still edgy middle ground between sparse and skronk.
The songs have a tight feeling of cohesion not normally found in this kind of improvised music. It's as if the works already exist out in the ether, moving along with their own internal shape and inertia, passing through the musicians who give them voice.
Hubweber plays the trombone like an alto sax, with long blasts of notes in between gasps and gurgles. Edwards scratches, bows, and thumps the bass, achieving some bizarre reverberations and harmonics. Lowens provides many percussive layers simultaneously. Playing skittery textures during the more abstract moments, but not afraid to lay down a bursts of driving rhythmic beat when the mood calls for it.
Reviewed by Louie Caliente on April 12, 2017 at 3:12 pm
Label-leader and dEN-master Stefano Ferrian assembled
this five piece, with a decidedly electric timbre
although his spinning sax and Vito Emanuele Galante's
trilling trumpet cross paths a lot. The album's title
is the musical mantra for Ferrian's compositions here
with heaps of arpeggiated arrays and hopped up cycles
of sound. Sometimes like on "Sharp Colors" they move
at a measured pace, but even that drops out and
let's Simone Quatrana finger flip a solo on his keys,
as Fabrizio Carriero drum punctuates. "Closed Walk"
has a plodding gait, Luca Pissavini getting thick
with his electric bass (it feels like an acoustic
tree trunk.) Ferrian's first solo sparcs nicely,
I get a little lost in Quatrana's closing riffwork.
But I like the down Chicago feel to that piece. The
title cut has a more frenzied fusion feel for me.
I do like Ferrian's kind of zig-zag melody use.
Another extended round from Quatrana on the closer
with some nice muted trumpet by Galante. Cycles
that are dizzying and perhaps refreshingly
Gillespie-ing? 2014 release, at least I found it
before Discogs has! -Thurston Hunger
Reviewed by Thurston Hunger on April 6, 2017 at 10:41 pm
CD1: Summer smells / CD2: Winter smells
Pianist/composer Yelena Eckemoff recruited Finnish jazz players to record this homage to the scents of her childhood in Russia. The band is comprised of trumpeter Verneri Pohjola, drummer Olavi Louhivuori, vibraphonist Panu Savolainen and bassist Antti Lotjonen. They are a younger band, very investigative, stimulating. More IN than OUT. Eckemoff is new to our library. She gives the band a lot of room within the compositions, but they retain a strong structure.
Reviewed by Hemroid The Leader on February 18, 2017 at 6:31 pm
Out on Mimmo's own label Amirani Contemporary, a duo of soprano sax natives Gianni Mimmo and Harri Sjostrom (ho-STROAM) performing live at Bauchhund Salonlabor in Berlin, June 4, 2010. Track 1 is a spoken intro. It was recorded on the anniversary of Steve Lacy's passing, a fact mentioned in the intro. Lots of mouthpiece sounds. They get very into the instrument. Almost private. Track 9 features Sjostrom playing a special plastic cup.
Reviewed by Hemroid The Leader on February 18, 2017 at 5:40 pm
The Hoosier Hot Shots were a four piece swing, jazz, cornpone, hillbilly country outfit from Indiana. Steeped in the tradition of vaudeville, the group took parts of the U.S. by storm with their weekly radio broadcasts, their stage presence, their prolific recording career and their continued appearance in Hollywood westerns. This collection, "Everybody Stomp" is a 4 CD set of 100 Hoosier Hot Shot delights. The guys were multi-instrumentalists, playing a variety of brass instruments as well as guitar, string bass (various), clarinet and some unique handmade instruments including the Zither and the Wabash Washboard. It consisted of a corrugated sheet metal washboard on a metal stand with various noisemakers attached, including bells and a multi-octave range of squeeze-type bicycle horns". Also, slide whistles are in most numbers. The Hoosiers selected many standards and familiar songs of the time to cover with a jaunty, silly twist. Vocals include conversation between the musicians, with some of the singers using this hight pitched kind of hillbilly accent. And don't forget the penny whistles. Once beyond the goffiness, though, take a listen to the amazing musicianship between the members. It's quite impressive. A fun addition, fitting many of the styles of our station's shows.
Reviewed by Naysayer on February 12, 2017 at 10:41 pm
Recorded February 17th, 2014 at Cal's Center for New Music & Audio Technologies.
Natural Artefacts cultivates a mix of live electronics, jazz, improvised, and new music. Piano, tenor sax, percussion, electronics. Never too rough.
Natural Artefacts
Susanna Lindeborg-piano, electronics
Ove Johansson- tenor sax, EWI, electronics
Pers Anders Nilsson- exPressurePad, electronics
guests
Gino Robair- percussion, electronics
Tim Perkis.- electronics (12, 13)
Reviewed by Hemroid The Leader on February 8, 2017 at 4:52 pm
Add another great record from Gerry Mulligan to the KFJC library with this music that is as comfort food to me. Featuring recordings from 1952-1953 of "pianoless quartet" members Mulligan on baritone sax, Baker on trumpet, Larry Bunker on drums, Carson Smith on bass, Chico Hamilton on drums, and Bob Whitlock on bass, this is jazz from a time when the genre was undergoing changes described on the album notes. Mulligan arranged all and composed some of these tunes, making them all worth listening and swinging to. You won't be able to stay still, I promise.
Reviewed by humana on January 8, 2017 at 3:32 pm
These recordings come to us from 1958 and are as engaging as the album cover. Percussion fans will appreciate Rugulo's compositions and the way they are executed by the likes of Andre Previn on piano, Larry Bunker on vibes, xylophone, and timpani, and Shelly Manne on drums. Read the liner notes as you partake of the pleasure, especially of "Funky Drums" and "Percussion at Work."
Reviewed by humana on January 8, 2017 at 3:18 pm
Recorded 1985. 8 saxophones (3 alto, 4 tenor, 1 baritone) + piano trio. Ambitious concept, lush arrangements and verbose lead work from Philadelphia tenor player Odean Pope. You have to admire the madness? Sometimes Pope's solo rises above. Add it to the stack with Rova & WSQ
Reviewed by Hemroid The Leader on January 2, 2017 at 1:53 pm
Recorded '95/Released '96. Baritone Sax legend Hamiet Bluiett's Barbecue Band blends Free sounds, Afrocentric vibes and strong Gospel flavors. Recalls Steve Coleman.
Track 2 features spoken word poetry and G-Funk.
Track 4 is gospel Wind Beneath My Wings.
Track 9 features Bluiett in top form on the baritone over Body and Soul.
Reviewed by Hemroid The Leader on January 2, 2017 at 1:44 pm
Excellence sometimes hits you directly in the face, or in this case, in the ears directly to your heart. Jazz improvisation has a big field of players. Many do it but few do it superbly. From the first few notes of this cd of three sets by Foxes Fox, the listener knows this is the real deal. Evan Parker on saxophone, Steve Beresford on piano, John Edwards on double bass and Louis Moholo-Moholo on percussion do not hold back for a moment. There is no leader here. All are on a par with and sounding comfortable with each other. There is rare pause. The instrumentation is TIGHT. The musicianship is superb. All instruments perform together with rare moments of solo work. Each is a supreme example of mastery of that instrument and could be a solo piece in and of itself, but put together is a sound so rich and so full. Beresford pounding out the low and high register at the same time with equal force gave me chills. Parker's sax floats, punches, jabs around and through, while Edwards works his own logic with bass lines coming form everywhere. Maholo-Moholo's percussion work does not hold down the work but makes it explode even more. How many ways can you say outstanding?
Reviewed by Naysayer on January 1, 2017 at 10:29 pm
Lindberg was in his 20s, had played bass in the Anthony Braxton quartet from 79-85, this 1984 date features Braxton conducting. Recalls Mingus, classical. "Holler" theme echoes Peter & The Wolf. "m to M" builds from bass-xylophone duet into trumpet&sax split-channel solo over lush backdrop. "Dresden Moods" passes thru bombs to rebuilding. Ensemble passages, duo and trio vignettes, intense, serious, impressionistic.
Reviewed by Hemroid The Leader on December 14, 2016 at 4:24 pm
Free jazz sounds from this international quartet, all four members having been based in France since the 1970s and well-known on the jazz/improv scene. What we get here are wide-ranging workouts on tenor sax, trumpet/flugelhorn, bass, and drums. Plenty of variety in this music, with some quiet, ambient-ish sections contrasting with wild sections full of high energy blowing and banging. And of course, everything in between. Trumpeter Itaru Oki also plays a bit of flute. I especially enjoyed bassist Kent Carter, who is solid and also gets some unusual sounds out of his instrument.
Reviewed by Max Level on December 6, 2016 at 8:59 pm
Art Tatum- piano
Lionel Hampton- vibes
Buddy Rich- drums
Jazz trio record. Tatum and Hampton are in virtuosic form. Sublime. Every tune a winner. Recorded in LA, 1955.
Reviewed by Hemroid The Leader on December 6, 2016 at 10:48 am
Do Tell is a cornet/tuba/percussion trio from New Mexico. This group of 6 Julius Hemphill compositions sounds rather good with this odd combination of instruments. The tunes are upbeat, happy, and bouncy with some nods to Hemphill's avant-garde side. Who knew tuba in the right hands could be so graceful and compatible with a cornet?
Reviewed by Cousin Mary on December 1, 2016 at 4:12 pm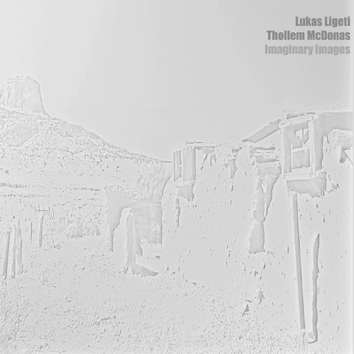 Duo- Lukas Ligeti – drums & Thollem McDonas – piano
Seven spontaneous compositions. No 'tunes' here – the instruments are used as mechanisms for sound generation, rather than as instruments that produce music. The tendency here is towards sound rather than silence- sometimes it is very active.
Lots of other work from both of these artists in the library.
Reviewed by Hemroid The Leader on November 23, 2016 at 5:15 pm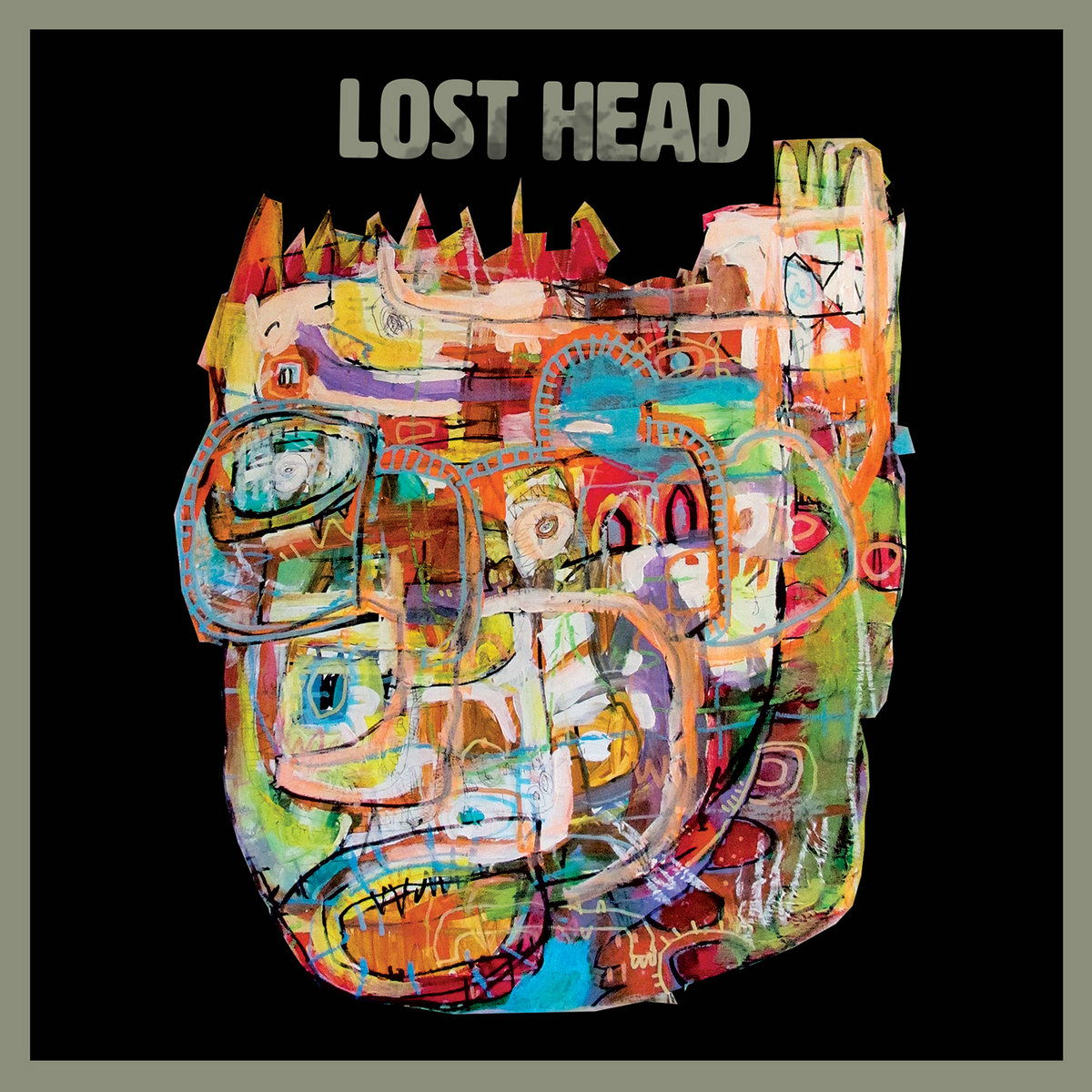 Jazz freakouts improvised in Cleveland, 2015. Free rock. Guitarist Dave Cintron and drummer Scott Pickering have other lives as painters- Pickering painted the cover.
Reviewed by Hemroid The Leader on November 2, 2016 at 12:10 pm
Out on Sun Ark, this is an old-fashioned jazz trip, two sidelong freakout dirges, spoken words, poetic transmission. With 50 releases out on his own Weird Cry, Rob Magill is a multi-instrumentalist, poet and painter living in Southern California.
Reviewed by Hemroid The Leader on October 25, 2016 at 12:52 pm
"Go Right" provides an interesting look at a period and place for jazz musicians and fans: Poland 1963-75. A LOT was going on in Poland during this time, including a very controlling government that watched out for cultural "appropriateness". You can't rock the boat that hard, or you need to be very subtle about it. The groups on this compilation are extremely talented, playing strong, solid, pretty straight ahead jazz. With the occasional title about revolution. A lot of it sounds like great soundtrack music or the best of studio musicians which requires superb musicianship. But the centerpiece of the collection is the introduction of the Novi Singers to the rest of the world. WOWSA. I mean, quality. The first thing I thought was The Double Six of Paris and Lambert, Hendricks and Ross, classic jazz vocal groups of such power and skill. Novi Singers rank equal with them. A quartet of vocalists, one female and three male, the outcome is so stunning, so smooth it gives me goosebumps. Lots of scat singing, in harmonies that break my heart, with amazing jazz instrumentation accompaniment. It might sound kitschy to some. It is not. It's a tradition of singing that many attempt but few can pull off. Plus there is that wonderful 1960′s feel to so much of it. Stellar and just so enjoyable. Bee buh dee do wop yah.
Reviewed by Naysayer on October 16, 2016 at 11:18 pm
Prepared-piano impresario Magda Mayas leads a group of improvisers to experience their instruments as assemblages of resonant material. Sparse. Lots of scraping, fumbling, bowed cymbal. More Mayas in the library

Reviewed by Hemroid The Leader on September 27, 2016 at 6:29 pm


« Previous Page — Next Page »