KFJC On-Line Reviews
What KFJC has added to their library and why...
Recorded 1985. 8 saxophones (3 alto, 4 tenor, 1 baritone) + piano trio. Ambitious concept, lush arrangements and verbose lead work from Philadelphia tenor player Odean Pope. You have to admire the madness? Sometimes Pope's solo rises above. Add it to the stack with Rova & WSQ
Reviewed by Hemroid The Leader on January 2, 2017 at 1:53 pm
Recorded '95/Released '96. Baritone Sax legend Hamiet Bluiett's Barbecue Band blends Free sounds, Afrocentric vibes and strong Gospel flavors. Recalls Steve Coleman.
Track 2 features spoken word poetry and G-Funk.
Track 4 is gospel Wind Beneath My Wings.
Track 9 features Bluiett in top form on the baritone over Body and Soul.
Reviewed by Hemroid The Leader on January 2, 2017 at 1:44 pm
Excellence sometimes hits you directly in the face, or in this case, in the ears directly to your heart. Jazz improvisation has a big field of players. Many do it but few do it superbly. From the first few notes of this cd of three sets by Foxes Fox, the listener knows this is the real deal. Evan Parker on saxophone, Steve Beresford on piano, John Edwards on double bass and Louis Moholo-Moholo on percussion do not hold back for a moment. There is no leader here. All are on a par with and sounding comfortable with each other. There is rare pause. The instrumentation is TIGHT. The musicianship is superb. All instruments perform together with rare moments of solo work. Each is a supreme example of mastery of that instrument and could be a solo piece in and of itself, but put together is a sound so rich and so full. Beresford pounding out the low and high register at the same time with equal force gave me chills. Parker's sax floats, punches, jabs around and through, while Edwards works his own logic with bass lines coming form everywhere. Maholo-Moholo's percussion work does not hold down the work but makes it explode even more. How many ways can you say outstanding?
Reviewed by Naysayer on January 1, 2017 at 10:29 pm
Lindberg was in his 20s, had played bass in the Anthony Braxton quartet from 79-85, this 1984 date features Braxton conducting. Recalls Mingus, classical. "Holler" theme echoes Peter & The Wolf. "m to M" builds from bass-xylophone duet into trumpet&sax split-channel solo over lush backdrop. "Dresden Moods" passes thru bombs to rebuilding. Ensemble passages, duo and trio vignettes, intense, serious, impressionistic.
Reviewed by Hemroid The Leader on December 14, 2016 at 4:24 pm
Free jazz sounds from this international quartet, all four members having been based in France since the 1970s and well-known on the jazz/improv scene. What we get here are wide-ranging workouts on tenor sax, trumpet/flugelhorn, bass, and drums. Plenty of variety in this music, with some quiet, ambient-ish sections contrasting with wild sections full of high energy blowing and banging. And of course, everything in between. Trumpeter Itaru Oki also plays a bit of flute. I especially enjoyed bassist Kent Carter, who is solid and also gets some unusual sounds out of his instrument.
Reviewed by Max Level on December 6, 2016 at 8:59 pm
Art Tatum- piano
Lionel Hampton- vibes
Buddy Rich- drums
Jazz trio record. Tatum and Hampton are in virtuosic form. Sublime. Every tune a winner. Recorded in LA, 1955.
Reviewed by Hemroid The Leader on December 6, 2016 at 10:48 am
Do Tell is a cornet/tuba/percussion trio from New Mexico. This group of 6 Julius Hemphill compositions sounds rather good with this odd combination of instruments. The tunes are upbeat, happy, and bouncy with some nods to Hemphill's avant-garde side. Who knew tuba in the right hands could be so graceful and compatible with a cornet?
Reviewed by Cousin Mary on December 1, 2016 at 4:12 pm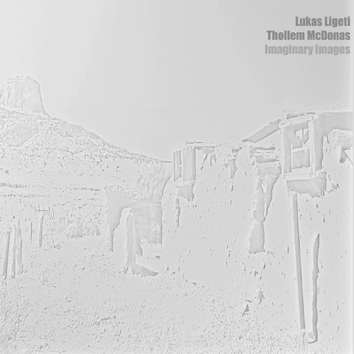 Duo- Lukas Ligeti – drums & Thollem McDonas – piano
Seven spontaneous compositions. No 'tunes' here – the instruments are used as mechanisms for sound generation, rather than as instruments that produce music. The tendency here is towards sound rather than silence- sometimes it is very active.
Lots of other work from both of these artists in the library.
Reviewed by Hemroid The Leader on November 23, 2016 at 5:15 pm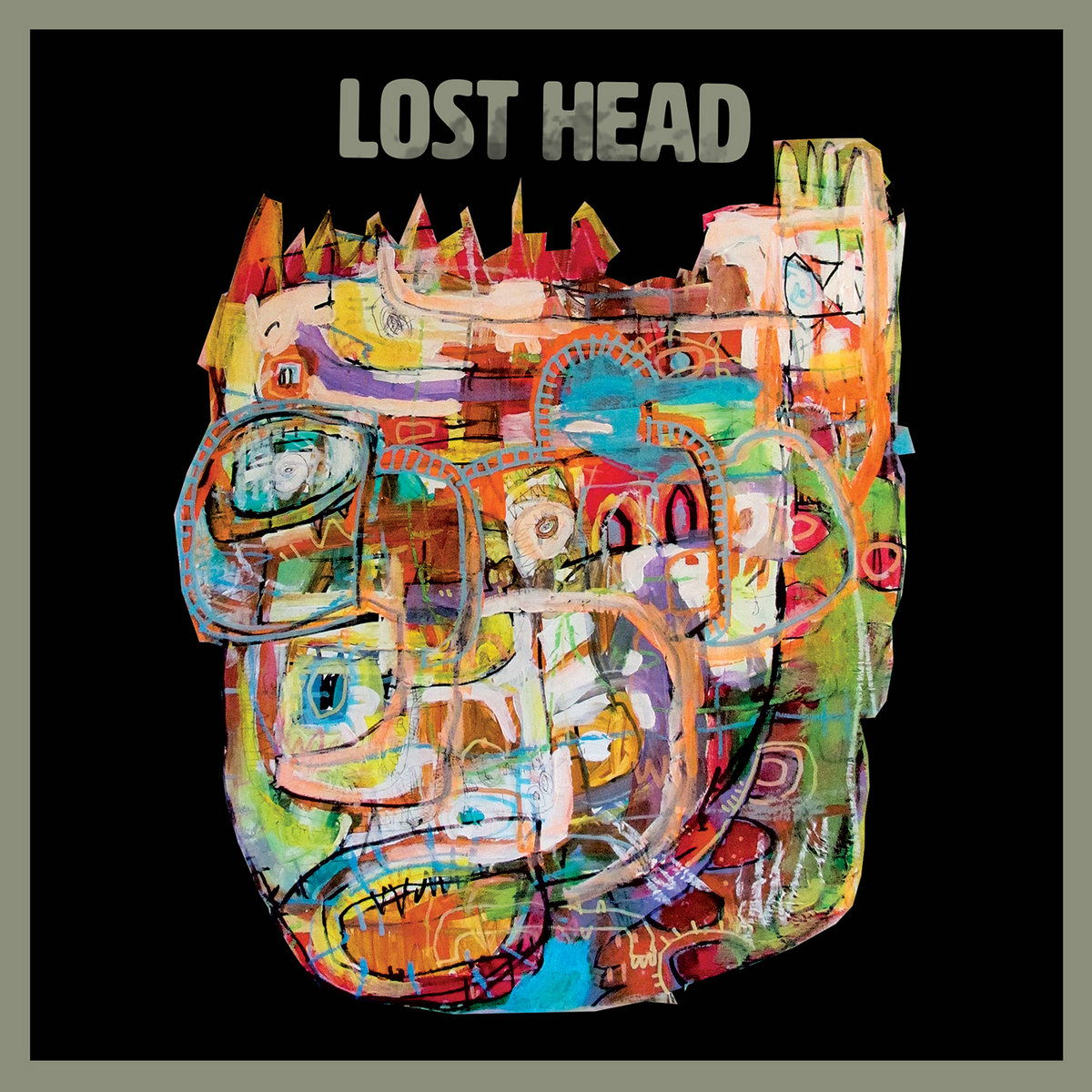 Jazz freakouts improvised in Cleveland, 2015. Free rock. Guitarist Dave Cintron and drummer Scott Pickering have other lives as painters- Pickering painted the cover.
Reviewed by Hemroid The Leader on November 2, 2016 at 12:10 pm
Out on Sun Ark, this is an old-fashioned jazz trip, two sidelong freakout dirges, spoken words, poetic transmission. With 50 releases out on his own Weird Cry, Rob Magill is a multi-instrumentalist, poet and painter living in Southern California.
Reviewed by Hemroid The Leader on October 25, 2016 at 12:52 pm
"Go Right" provides an interesting look at a period and place for jazz musicians and fans: Poland 1963-75. A LOT was going on in Poland during this time, including a very controlling government that watched out for cultural "appropriateness". You can't rock the boat that hard, or you need to be very subtle about it. The groups on this compilation are extremely talented, playing strong, solid, pretty straight ahead jazz. With the occasional title about revolution. A lot of it sounds like great soundtrack music or the best of studio musicians which requires superb musicianship. But the centerpiece of the collection is the introduction of the Novi Singers to the rest of the world. WOWSA. I mean, quality. The first thing I thought was The Double Six of Paris and Lambert, Hendricks and Ross, classic jazz vocal groups of such power and skill. Novi Singers rank equal with them. A quartet of vocalists, one female and three male, the outcome is so stunning, so smooth it gives me goosebumps. Lots of scat singing, in harmonies that break my heart, with amazing jazz instrumentation accompaniment. It might sound kitschy to some. It is not. It's a tradition of singing that many attempt but few can pull off. Plus there is that wonderful 1960′s feel to so much of it. Stellar and just so enjoyable. Bee buh dee do wop yah.
Reviewed by Naysayer on October 16, 2016 at 11:18 pm
Prepared-piano impresario Magda Mayas leads a group of improvisers to experience their instruments as assemblages of resonant material. Sparse. Lots of scraping, fumbling, bowed cymbal. More Mayas in the library
Reviewed by Hemroid The Leader on September 27, 2016 at 6:29 pm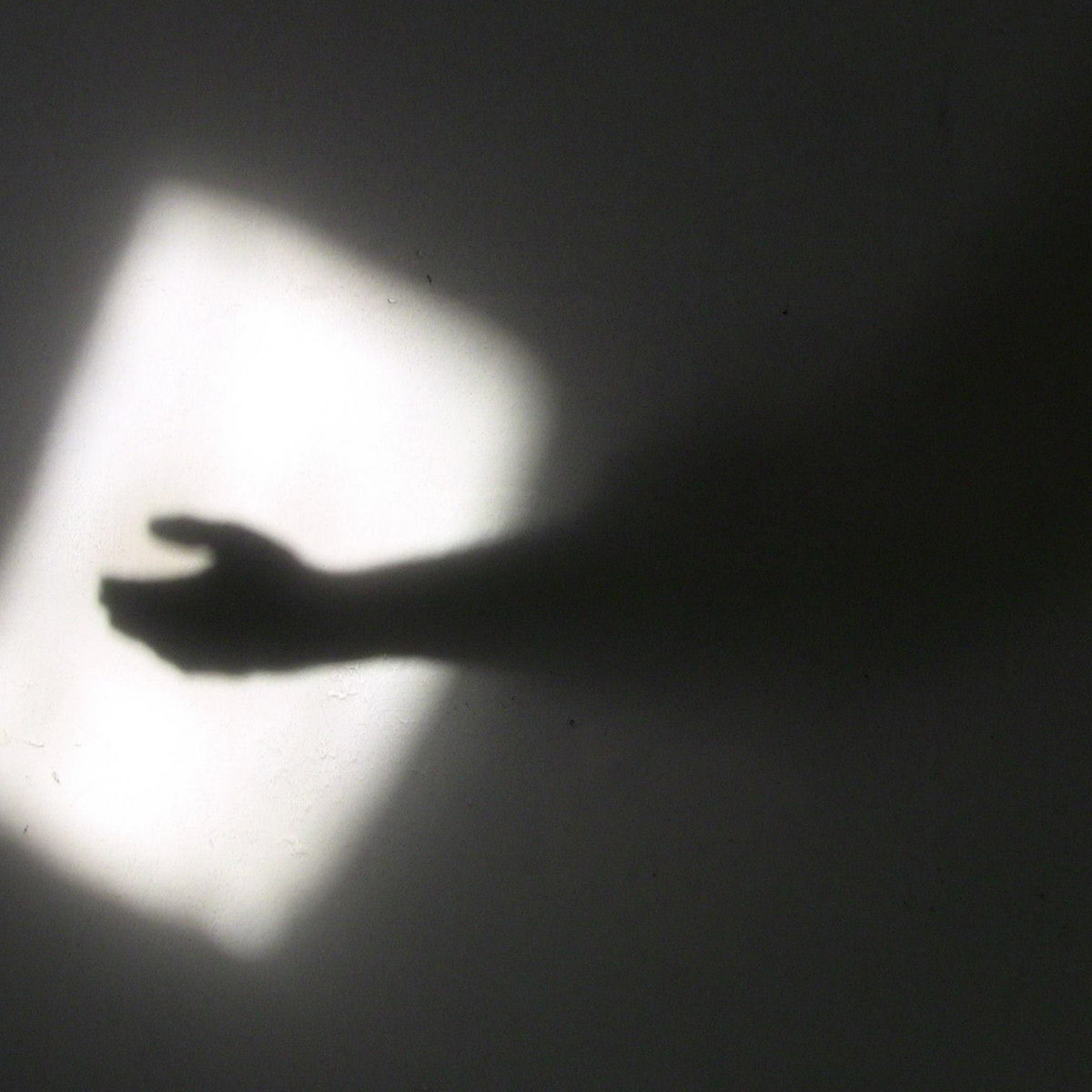 trans: The Hand That Seeks The Light. It must be really dark in there. The band fumbles madly for their instruments. Somebody turn on the light! Strange ensemble, like a pot stirred non-stop, never allowed to simmer. Just steamy fumble. Bassist Del Piano leads two different bands through two CDs on the excellent Tokyo label Improvising Beings. Subtle electronics are more noticeable on CD1.
Reviewed by Hemroid The Leader on September 27, 2016 at 6:23 pm
Born in St. Louis, Missouri and awarded a scholarship to attend the St. Louis School of Music, trombonist Michael Vlatkovich has lived in Los Angeles since 1973. His session resume includes films such as John Cassavettes' Tempest.
Here, he leads a quartet in a creative improv setting. Jonathan Golove's electric cello is alternately bowed and plucked, and along with David Mott's baritone sax stands in for the bass. Chris Garcia on drums. Trombone, bari sax, and drum often conjure a second-line feel.
Reviewed by Hemroid The Leader on September 16, 2016 at 3:25 pm
Earthy jazz sounds honoring the late, esteemed bassist Malachi Favors (aka Big M) who was the original bassist in this Ritual Trio, headed by Chicago percussionist Kahil El'Zabar. As a member of The Art Ensemble of Chicago and the AACM, Favors was a huge influence musically, and also as somewhat of a father figure, on El'Zabar from an early age. After Favors passed away in 2004, El'Zabar decided to reform the Ritual Trio with Ari Brown on saxophone and Yosef Ben Israel on bass. This 2004 date is a tribute to Big M, with guest Billy Bang on violin. On various tracks, you'll hear El'Zabar on either trap drums, "earth drums" (African hand drums) or kalimba. He also adds some flute and, on the final track, vocals. Tenor saxophonist Ari Brown plays with a great raw tone and also checks in with some first rate piano on a couple of tracks. If you're a fan of big, booming, acoustic double bass propulsion, then you'll enjoy what Ben Israel is up to here. Track 7 is a bluesy vocal piece with piano, bass, violin, and flute, but no percussion–not my favorite track here. Everything else, though, is a fragrant stew of low down African-influenced jazz grooves. Tracks are medium length, in the 6 to 11 minute range.
Reviewed by Max Level on September 6, 2016 at 10:37 pm
Very nice approachable jazz with especially fine performances from baritone sax and flute player Cecil Payne (1922-2007) and Duke Jordan (1922-2006) on piano. Sam Jones on bass and Al Foster on drums also excellent. Despite mainstream appeal and covers of jazz standards, this excellent 1973 recording belongs in the KFJC library.
Reviewed by Cousin Mary on August 29, 2016 at 6:09 pm
Stripped down trio format, laid back, listenable, nonchalant. Paul Bley (1932 – 2016) was a Canada-born American jazz pianist known for his free jazz innovations and emphasis on trio playing. Italian pianist Cappelletti plays with DiCastri on bass and Ditmas on drums who had also played with Bley.
Reviewed by Cousin Mary on August 24, 2016 at 5:36 pm
energetic skronk improv jazz fits recorded in the late '80s.
LOW LIFE Brotzmann + Laswelltracks (1-10) bass sax and electric basses, dramatic progression story telling with fart sounds abound.
LAST EXIT (tk 11-14) is fuller free jazz sound, of guitar, drums, tenor sax, 6-string bass, and even vox on trk 12. loud crazy playing over the top of each other punctuated with occasional Primus proggy vibes.
yummy stuff, throw LOW LIFE on continuous and add liberally to your mix – dr. mouth's orders
Reviewed by mouthbreather on August 24, 2016 at 7:12 am

Conceived as a "trialogue" between the music of Nels Cline, paintings of Ed Ruscha and poems of David Breskin. This is the musical component to Dirty Baby, a multimedia work of music, poetry, and pictures performed at the Walker Art Center in Minneapolis. A deluxe monograph was published by DelMonico Books.
Two discs of instrumentals from two different nonets. A major work in the canon of Nels Cline, features brother Alex, Vinny Golia, Wayne Peet, Scott Amendola et al. CD1: Longer tunes. CD2: Shorter tracks, wildly eclectic, Funky Bluesy Thrashy, Great track names taken from Ed Ruscha paintings. Ambitious; the larger group gives Cline a lot of different possibilities.
Reviewed by Hemroid The Leader on August 21, 2016 at 2:55 pm
Trio w/unique instrumentation: theremin, percussion/trumpet, & drums. Recorded by Rent Romus. Sparse. Delicate, tinier sounds. Echoing, looping theremin is very engaging. Lots of percussion, chimes, bells.

Reviewed by Hemroid The Leader on August 21, 2016 at 2:46 pm


« Previous Page — Next Page »