KFJC On-Line Reviews
What KFJC has added to their library and why...

Oakland musician and Outsound New Music Summit organizer Rent Romus takes his sax and flute to Helsinki, Finland where he is joined by excellent Finnish musicians to make this remarkable live 2017 album.  Very weird but very beautiful and listenable.  Sound is terrific, lovely tones from all instruments.  The tracks do not remind me of anything I have heard before and that's a good thing.  (A kantele is a traditional Finnish zither.)

Reviewed by Cousin Mary on May 10, 2018 at 12:17 pm

Hard bop meets avant garde in this outstanding session from 1963.  Original recording and remastering were both done by Rudy Van Gelder.  Excellent piano from leader Andrew Hill, stunning "side men" include Joe Henderson on sax, Richard Davis on bass, Roy Haynes on drums.  Does it get any better than that?  Edgy and marvelous.

Reviewed by Cousin Mary on May 10, 2018 at 9:58 am

Ambient spacey jazz brought to you by piano, trumpet, guitar, and percussion. Long trips. Smith and Kaiser go way back but this album came out this year. Perhaps Ocean of Storms refers to the Oceanus Procellarum, a basaltic plain on the moon that is the result of ancient volcanic eruptions.

— Billie Joe Tolliver

Reviewed by billiejoe on April 18, 2018 at 2:01 pm
Sax-bass-drums trio recorded in Milan, 2015. Tony's Hungry is an Afro-mid-eastern groove that recalls John Zorn's Masada. Segala's free-and-easy melodic tenor brings to mind classic Sonny Rollins. At the same time, Segala's compositions are very sharp. Fresh take, not dated. A quality recording. Intellectual blues, European jazz.
Reviewed by Hemroid The Leader on April 12, 2018 at 3:07 pm

Clean Feed brings the goods once again with this document of a 1995 meeting of three titans of the modern saxophone. From the opening long-held tones of "Echoes of Memory," it's clear that this is going to be a conversation, not a shouting match. These guys know how to play, but they also know how to listen. Moments reminiscent of a Bach fugue evolve effortlessly into moments of unbridled free play. This recording has been remastered from cassette, and the tape hiss and occasional cough really help in the feeling of being there. The track "Florid" (T4) is solo Evan Parker, and it is one of his classic circular-breathing ascending-to-heaven epics. Worth the price of admission all by itself. The last track ends with extended rhythmic clapping.
Reviewed by Phil Phactor on April 11, 2018 at 7:07 pm

Solo improvisations for shakahuchi (a Japanese flute). Sparse, mysterious, utterly captivating. Check out the other releases on Siwa in our library
Reviewed by Phil Phactor on March 28, 2018 at 5:59 pm
Good energy and fine playing from this trio's inspiration from West Coast jazz. Well recorded with distinct sound for each instrument. Mysterious Eastern sounds with very interesting bass, flute and MalletKAT (a sort of electronic marimba).
Reviewed by Cousin Mary on March 21, 2018 at 3:24 pm
Energetic, fresh, forward-thinking jazz from Norway, all composed by Ole Morten Vagan, who plays double bass. The last track ("Lontano Sea") is the most subdued of the bunch. Make sure your head is listening as you take in this unique sound.
Reviewed by humana on March 17, 2018 at 4:37 pm
Filed as Jazz
Modern, quirky, jazz miniatures from this trio of Europeans. It's the very opposite of a skronk-fest, as all the tracks are composed (at least in part), and most clock at under five minutes. The compositions are highly rhythmic, with the melodic material hinting at all kinds of things from modern classical to lounge jazz. A polite, measured treat.
Reviewed by Phil Phactor on March 14, 2018 at 7:25 pm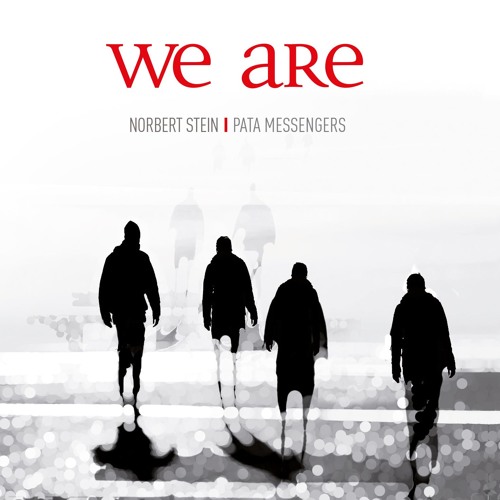 German tenor saxophonist Norbert Stein calls his high-minded yet addictive European jazz quartet the Pata Messengers, after patyaphysics, an "an imaginary realm additional to metaphysics" developed by the Parisian absurdist Alfred Jarry (1873-1907). Fluid from freedom to in time, according to Michael Rusenberg, "Pata music floats in a large area of brackish water … between singable waltz … and complete dissolution of the meter."
Drummer Etienne Nillesen uses only a prepared snare drum and cymbal for a kit and makes it work very well. Philip Zoubek is Stein's first piano player and rounds out the proceedings, you can hear the difference between this and the other Stein / Pata Music releases in our library.
Reviewed by Hemroid The Leader on February 19, 2018 at 4:38 pm
Liberatore lives in Brooklyn and is from Italy. This album is solo guitar experiments. It sounds like a meditation on vibrations. Very conceptual on first hear but the playful qualities come through.
– Billie Joe Tolliver
Reviewed by billiejoe on February 6, 2018 at 2:32 pm
If Kenny Burrell has ever sounded better, I have not heard it. Fine guitar gymnastics and lyrical interpretations of these tunes including some nice octaves, a la Wes. Excellent piano from Richard Wyands. Overall engaging, good energy, groovy.
Reviewed by Cousin Mary on January 22, 2018 at 4:42 pm
This project was formed out of NorCal Noisefest in 2014. They are Ben Salomon on percussion and invented instruments, Tania Chen on found objects, toys, and electronics, and Bryan Day also on invented instruments. It sounds like sonic examinations. Their homemade sounds make for some great creative experiences. These are some noise researchers.
— Billie Joe Tolliver
Reviewed by billiejoe on January 16, 2018 at 9:15 pm
This is John Coltrane's work arranged and produced by Evangelista, the Filipino-American guitarist and composer. On this album he is playing guitar with M. Rei Scampavia on keys and electronics, Robert Lopez on drums, and Dan Clucas on trumpet. All together they are called Grex. To me it sounds like psych with trumpet. It's emotional and playful.
— Billie Joe Tolliver
Reviewed by billiejoe on January 16, 2018 at 9:13 pm
This is the debut album from Socal-based guitarist Joshua Gerowitz, and it's exceedingly hard to pin down. The lead-off track seems simple enough, with the horns blowing over a swinging, dad-jazz vamp, when all of a sudden Gerowitz launches a fuzzed-out attack and blows things wide open. The Hamburger Isand tracks (T2, T5, T7) are noisy, vocal-led drone improvisations and available in a variety of track lengths for your programming convenience. Morning Landscape Illusion (T4) is a bluesy dirge with lots of filigreed horn work that slowly builds in intensity. Last track is a lonely, looper-ed, Bill Frisell-style send off.
Reviewed by Phil Phactor on January 16, 2018 at 9:10 pm
Comments Off

on Gerowitz, Joshua – "Solano Canyon" – [Pfmentum]
Marshall Allen Volcano Quartet, Volcano Swing
Marshall Allen was part of the Sun Ra Arkestra and this band is a continuation of that. They were in London in 2011 when a volcano exploded in Iceland, grounding all lights. The band took a three-day residency at Cafe Oto in North London.
They stopped by the BBC Radio to promote the gig and recorded this CD. First track is totally interstellar, but then they settle into a traumatic jazz quartet groove. the end of the CD there is a live interview and Marshall Allen reveals that he was a member of the Sun Ra Arkestra trapped in Seattle when Mount Saint Helens exploded in 1984.
Reviewed by Hemroid The Leader on December 28, 2017 at 2:23 pm
Detroit guitarist Kenny Burrell recorded at the Village Vanguard with Rochard Davis (b) and Roy Haynes (d). Also includes a mess of reissues from his other Cadet albums, even Christmas tunes. This is head-in-the-clouds stuff, but not interstellar. "Cool" guitar jazz.
Reviewed by Hemroid The Leader on December 19, 2017 at 4:29 pm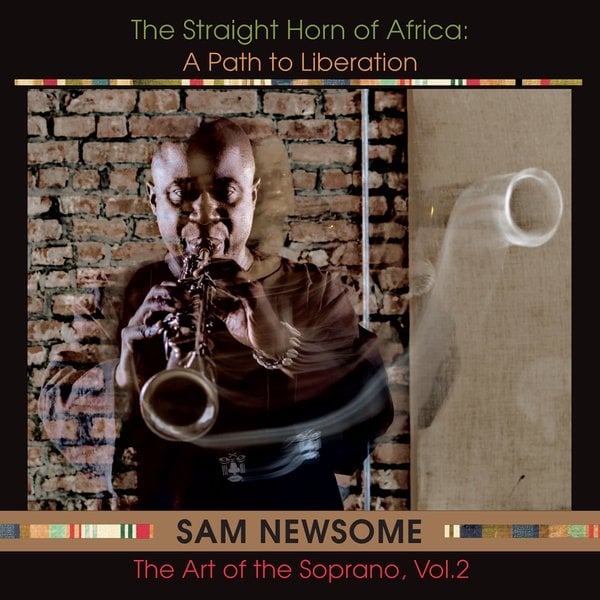 Solo soprano sax originals by Sam Newsome, who was in Terence Blanchard's band in the 90s. A solo investigation, "The Straight Horn of Africa," ventures to many places – swinging, otherworldly sounds, African nature sounds, American jazz sounds, Mimmo-isms, Afrobeat and Highlife — it's all here. Really cool sounds, pure, beautiful, strange.
Reviewed by Hemroid The Leader on December 19, 2017 at 2:46 pm
A fantastic listen. Trumpeter/cornetist Mazurek dives fully into electronic manipulation of his piccolo trumpet. Synth processing, samples, and loops are the tools being used. My impression is that the trumpet is largely the source of the sounds, and sometimes that is apparent, but a lot of the time it's hard to tell–the sounds are bent and modified and crushed and corroded and squonked-out beyond recognition, so who knows? Mazurek's super creative manipulation drops you into a sound-world the likes of which you have probably never heard before. Long tracks, short tracks, it's all here. Fascinating.
Reviewed by Max Level on December 18, 2017 at 10:30 pm
New-music string quartet with compositions from Brooklyn composers Tyondai Braxton (Battles), Kyle Sanna, and others. You may wonder, "Why?" as the album starts with technically very difficult yet musically vacant material. Progressing through the material, I had a hard time connecting. Track 8 "Sequence …" is very different: seductive, melodic. Listening to the CD on repeat, successive listens were more interesting. I still feel special about Track 8 but… I dunno. Now it's in your hands.
Reviewed by Hemroid The Leader on December 7, 2017 at 3:01 pm
Next Page »