KFJC On-Line Reviews
What KFJC has added to their library and why...

Good energy and fine playing from this trio's inspiration from West Coast jazz. Well recorded with distinct sound for each instrument. Mysterious Eastern sounds with very interesting bass, flute and MalletKAT (a sort of electronic marimba).

Reviewed by Cousin Mary on March 21, 2018 at 3:24 pm
Energetic, fresh, forward-thinking jazz from Norway, all composed by Ole Morten Vagan, who plays double bass. The last track ("Lontano Sea") is the most subdued of the bunch. Make sure your head is listening as you take in this unique sound.
Reviewed by humana on March 17, 2018 at 4:37 pm
Filed as Jazz
Modern, quirky, jazz miniatures from this trio of Europeans. It's the very opposite of a skronk-fest, as all the tracks are composed (at least in part), and most clock at under five minutes. The compositions are highly rhythmic, with the melodic material hinting at all kinds of things from modern classical to lounge jazz. A polite, measured treat.
Reviewed by Phil Phactor on March 14, 2018 at 7:25 pm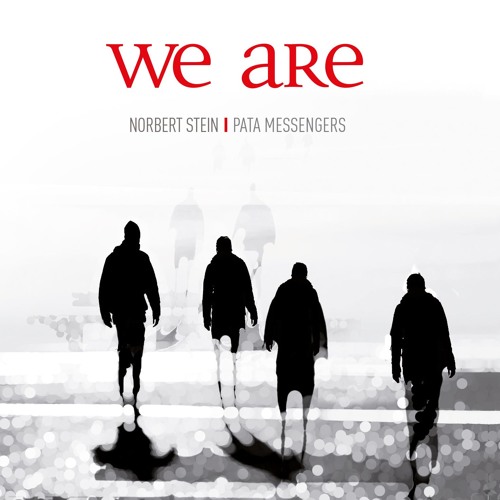 German tenor saxophonist Norbert Stein calls his high-minded yet addictive European jazz quartet the Pata Messengers, after patyaphysics, an "an imaginary realm additional to metaphysics" developed by the Parisian absurdist Alfred Jarry (1873-1907). Fluid from freedom to in time, according to Michael Rusenberg, "Pata music floats in a large area of brackish water … between singable waltz … and complete dissolution of the meter."
Drummer Etienne Nillesen uses only a prepared snare drum and cymbal for a kit and makes it work very well. Philip Zoubek is Stein's first piano player and rounds out the proceedings, you can hear the difference between this and the other Stein / Pata Music releases in our library.
Reviewed by Hemroid The Leader on February 19, 2018 at 4:38 pm
Liberatore lives in Brooklyn and is from Italy. This album is solo guitar experiments. It sounds like a meditation on vibrations. Very conceptual on first hear but the playful qualities come through.
- Billie Joe Tolliver
Reviewed by billiejoe on February 6, 2018 at 2:32 pm
If Kenny Burrell has ever sounded better, I have not heard it. Fine guitar gymnastics and lyrical interpretations of these tunes including some nice octaves, a la Wes. Excellent piano from Richard Wyands. Overall engaging, good energy, groovy.
Reviewed by Cousin Mary on January 22, 2018 at 4:42 pm
This project was formed out of NorCal Noisefest in 2014. They are Ben Salomon on percussion and invented instruments, Tania Chen on found objects, toys, and electronics, and Bryan Day also on invented instruments. It sounds like sonic examinations. Their homemade sounds make for some great creative experiences. These are some noise researchers.
– Billie Joe Tolliver
Reviewed by billiejoe on January 16, 2018 at 9:15 pm
This is John Coltrane's work arranged and produced by Evangelista, the Filipino-American guitarist and composer. On this album he is playing guitar with M. Rei Scampavia on keys and electronics, Robert Lopez on drums, and Dan Clucas on trumpet. All together they are called Grex. To me it sounds like psych with trumpet. It's emotional and playful.
– Billie Joe Tolliver
Reviewed by billiejoe on January 16, 2018 at 9:13 pm
This is the debut album from Socal-based guitarist Joshua Gerowitz, and it's exceedingly hard to pin down. The lead-off track seems simple enough, with the horns blowing over a swinging, dad-jazz vamp, when all of a sudden Gerowitz launches a fuzzed-out attack and blows things wide open. The Hamburger Isand tracks (T2, T5, T7) are noisy, vocal-led drone improvisations and available in a variety of track lengths for your programming convenience. Morning Landscape Illusion (T4) is a bluesy dirge with lots of filigreed horn work that slowly builds in intensity. Last track is a lonely, looper-ed, Bill Frisell-style send off.
Reviewed by Phil Phactor on January 16, 2018 at 9:10 pm
Comments Off
Marshall Allen Volcano Quartet, Volcano Swing
Marshall Allen was part of the Sun Ra Arkestra and this band is a continuation of that. They were in London in 2011 when a volcano exploded in Iceland, grounding all lights. The band took a three-day residency at Cafe Oto in North London.
They stopped by the BBC Radio to promote the gig and recorded this CD. First track is totally interstellar, but then they settle into a traumatic jazz quartet groove. the end of the CD there is a live interview and Marshall Allen reveals that he was a member of the Sun Ra Arkestra trapped in Seattle when Mount Saint Helens exploded in 1984.
Reviewed by Hemroid The Leader on December 28, 2017 at 2:23 pm
Detroit guitarist Kenny Burrell recorded at the Village Vanguard with Rochard Davis (b) and Roy Haynes (d). Also includes a mess of reissues from his other Cadet albums, even Christmas tunes. This is head-in-the-clouds stuff, but not interstellar. "Cool" guitar jazz.
Reviewed by Hemroid The Leader on December 19, 2017 at 4:29 pm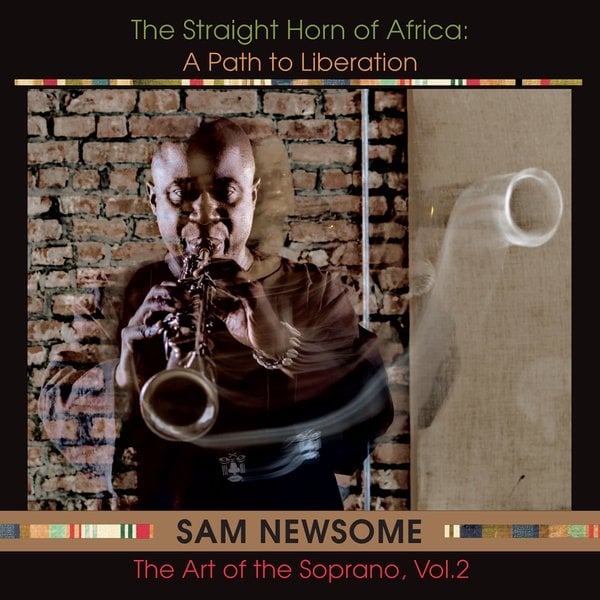 Solo soprano sax originals by Sam Newsome, who was in Terence Blanchard's band in the 90s. A solo investigation, "The Straight Horn of Africa," ventures to many places – swinging, otherworldly sounds, African nature sounds, American jazz sounds, Mimmo-isms, Afrobeat and Highlife — it's all here. Really cool sounds, pure, beautiful, strange.
Reviewed by Hemroid The Leader on December 19, 2017 at 2:46 pm
A fantastic listen. Trumpeter/cornetist Mazurek dives fully into electronic manipulation of his piccolo trumpet. Synth processing, samples, and loops are the tools being used. My impression is that the trumpet is largely the source of the sounds, and sometimes that is apparent, but a lot of the time it's hard to tell–the sounds are bent and modified and crushed and corroded and squonked-out beyond recognition, so who knows? Mazurek's super creative manipulation drops you into a sound-world the likes of which you have probably never heard before. Long tracks, short tracks, it's all here. Fascinating.
Reviewed by Max Level on December 18, 2017 at 10:30 pm
New-music string quartet with compositions from Brooklyn composers Tyondai Braxton (Battles), Kyle Sanna, and others. You may wonder, "Why?" as the album starts with technically very difficult yet musically vacant material. Progressing through the material, I had a hard time connecting. Track 8 "Sequence …" is very different: seductive, melodic. Listening to the CD on repeat, successive listens were more interesting. I still feel special about Track 8 but… I dunno. Now it's in your hands.
Reviewed by Hemroid The Leader on December 7, 2017 at 3:01 pm

Second official release from the Linda Sharrock Network, the ensemble fronted by the renowned jazz vocalist and former wife and collaborator of Sonny, in a return to her art after suffering a debilitating stroke in 2009. The group's recordings includes the 2014 (but even more resonant today) studio/live work No is No (Don't Fuck Around with Your Women) and 2016′s They Begin to Speak.
Live, Vol. 1 is a ~50 minute a performance from the Bab-Ilo, a club in Montmartre. Sharrock's mighty vocals are of course the heart of the work, exploring a unique range that I haven't heard in free jazz, a strange middle range between the high-end gestures of Mario Rechtern's sax, Itaru Oki's trumpet, flugelhorn, and flute, and the deeper sounds from Yoram Rosilio's bass, Makoto Sato's rumbling percussion and Lucien Johnson's tenor sax. In her tortured wails you can hear both the extreme pain and delirious joy of creation. Another standout element in the work is the the accordion of Claude Parle: at the start of the piece, he adds long pulls of the instrument, but later creates rapid skittering tones that resemble a tape-rewinding sound, or sometimes Sun Ra's synths. A powerful performance that can be viewed here.
Reviewed by lexi glass on November 22, 2017 at 3:11 pm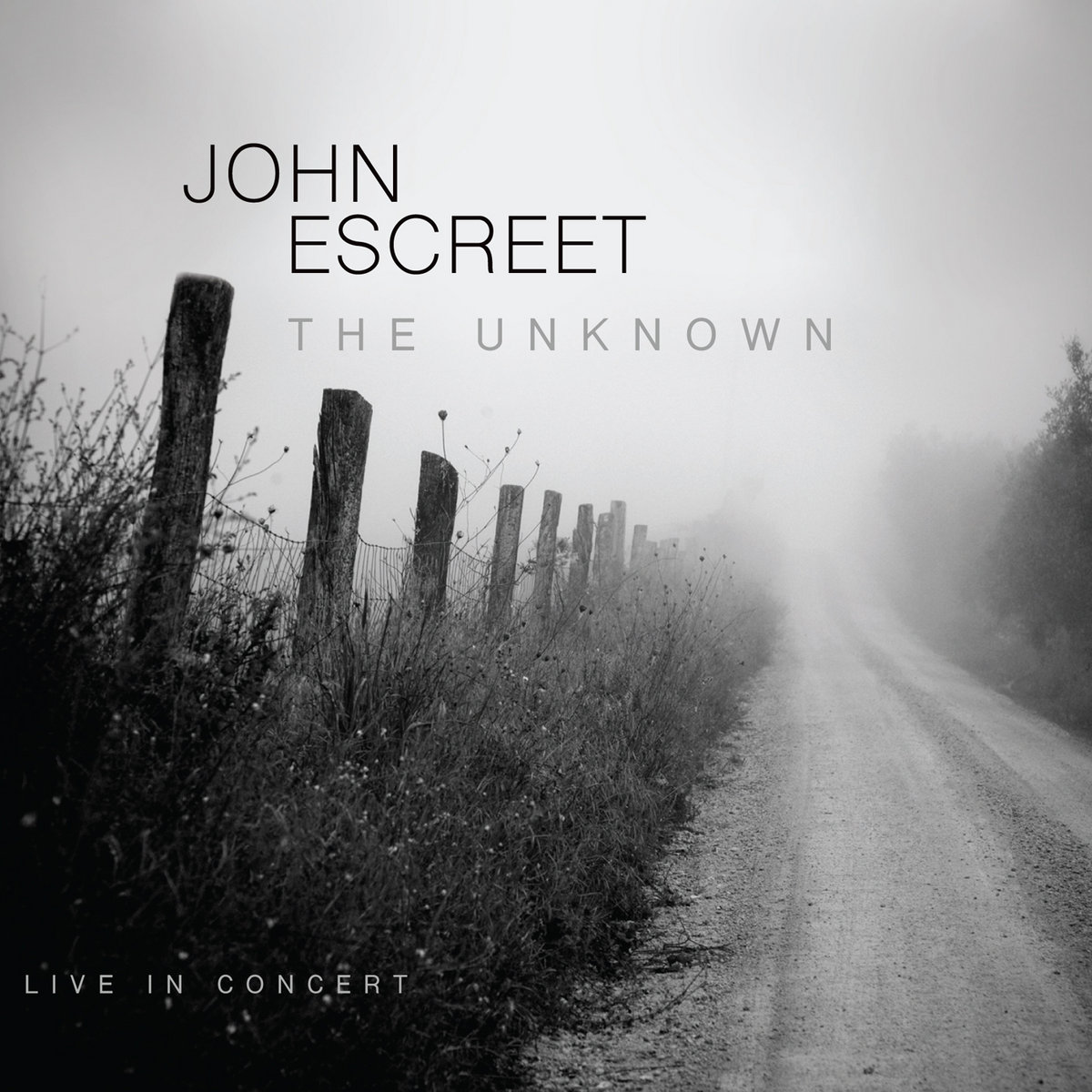 Totally improvised music from talented improvisers, quality live recording. Pianist John Escreet adds Evan Parker to his working trio of bassist John Hebert and drummer Tyshawn Sorey. The quartet has recorded previously in 2014. This Feb 2016 live recording in Holland documents their first time playing completely improvised music. Two long Tunes, from consecutive dates- the first 45 minutes the second 30 minutes and it ends with the audience clapping. Well worth it. Shows a lot of range from sensitive Stillness to overblown Madness. Top-level musicianship. Tyshawn Sorey is a great drummer.
Reviewed by Hemroid The Leader on November 21, 2017 at 3:44 pm

Man oh man, does free jazz get more fun than this? I don't think so. Coming out of Chicago and released on Austin-based cassette label Astral Spirits ("new wave of heavy free jazz"), Hearts and Minds is a trio composed of bass clarinetist Jason Stein (fun fact: Amy Schumer's brother), keyboardist Paul Giallorenzo, and drummer Frank Rosaly. Giallorenzo often sounds like two players in one, playing bass lines with his left hand while doubling the melody with the right. Other times he's putting down smooth chords, getting noisy (a la the recent Thollem/Mazurek record), or spinning out tender melodies (check the solo on Irresolute). Jason Stein is the star of the show. A master on the bass clarinet, he can do all the free jazz tricks???clicking sounds, dissonant overtones, rapid-fire passages, circular breathing???but he's also always melodic and always swinging. On Three for One, he lays down some klezmer-esque wailing over a slinky Sun Ra groove and then leads you down into a dark underworld that slowly fractures and expands before your eyes (ears?). Almost overshadowed in all of this is superstar drummer Frank Rosaly, never flashy, but pushing and pulling behind the scenes and always keeping it groovy. Great, great stuff that will appeal to fans of both traditional and free jazz, as well as prog, funk, noise, +++.
Reviewed by Phil Phactor on November 7, 2017 at 10:26 pm
Matthew Shipp adds wind player Daniel Carter to his long-time trio composed of Michael Bisio on bass and Whit Dickey on drums. The group works with an easy familiarity, favoring patient exploration over fast-paced fireworks. The opener soul secrets (T1) sets the tone for the album: a moody, modal composition which sees the bandmembers anticipating each others moves and effortlessly passing motifs around. If you associate Shipp with thundering left-hand chords, you'll find a different side of him here. The track is (T2) opens with two minutes of drums over a walking bass line followed by spare, angular trumpet lines from Carter that recall middle-period Miles Davis. The group generates the most heat on totality (T4), which is also, to my mind, the most satisfying. A solid outing.
Reviewed by Phil Phactor on November 1, 2017 at 7:04 pm
This is delightful. Check out Adams (ROVA Saxophone Quartet) on various saxes and flutes playing duets with electronics master Perkis. On some of the pieces the two players work within the same timbral environment and pitch range, rendering the line between the two less than clear. But not always– sometimes it is quite obvious who is doing what, just as one would expect with duets involving such dissimilar instruments. Each piece explores different terrain and they are all compelling and fun to listen to. A great release from two local musical treasures.
Reviewed by Max Level on October 24, 2017 at 7:56 pm
Gianni Mimmo is that unique musician/artist that is so dedicated to his craft, his art, that he really lives it to the fullest. "One Way Ticket" is a solo project for this soprano sax jazz improviser, but here the improvisation is with a twist. The fifteen selections, bookended by spoken word, include original compositions and eight interpretations of classic works by artists including, Mingus, Lacy, Monk, Webern, and Ellington. On the international jazz circuit, Mimmo is compared to Steve Lacy in his skill and expertise. It shows here. Interweaving such an array of sounds and tones Mimmo plays with ideas, elongating sounds and then switching shape with lightening speed. The recording is so intimate that we hear Mimmo's breathing, his buzz into the horn, his fingers pressing the keys and the keys moving on the saxophone. These sounds become faint, but continuous percussive additions to the sound of the sax itself. Unique, challenging, elegant. .
Reviewed by Naysayer on October 23, 2017 at 10:26 pm
Next Page »