KFJC On-Line Reviews
What KFJC has added to their library and why...
Intriguing trips into the hidden dark ambient recesses of your mind. Two side-long tracks on this cassette, each in the range of 17 minutes long, recorded live at the Luggage Store Gallery in 2010. Joining forces here are Andre Custodio (Say Bok Gwai, Nihil Communication), Dave Ed (Neurosis), and Kevin Gan Yuen (Sutekh Hexen) on Moogs and other synthstuff, along with guitar/amp/noise. Long, extended tones, sometimes meditative, sometimes more outward-reaching, wash over the listener. Reminds me of a subterranean journey through outer space, even though that's not actually possible… I don't think.
Reviewed by Max Level on July 18, 2017 at 8:54 pm
Nathan Cearley and Erica Bradbury have been composing analog synth works as Long Distance Poison since 2010. Most of the releases from this Brooklyn duo are on cassette (though the only one we have so far is a 12″ single) including this 2015 tape from Prison Tatt.
Each side of Twin Lights Twin Lights holds a sidelong track. "Mosa" (T1) immediately swells into a vicious surge of sound. At the center of the piece are heavy, earth-shaking pulses, but as it unfolds, subtler details begin to emerge. There's tones twisting outwards, insectoid flourishes, bizarre melodies that hiss, crawl, breathe. The piece includes hydrophone recordings of the East River. "Infra Viam (Live At Death By Audio, 9/19/12)" (T2, Cearley and Bradbury are joined by Casey Block on a Micromoog), a live track from the now shuttered NYC studio/venue, feels like the afterimage of the first side: we hear settling dust clouds, smoldering remains, piano-like notes blurred beyond recognition, glowing embers, droning echoes, absence. Recommended if you enjoyed getting lost in the void of Zaimph's latest work.
Reviewed by lexi glass on June 20, 2017 at 9:14 pm
X Eyes is the LA noise duo of Corissa Viveros and Travis Fargher (aka rehgrafsivart, also in Bastard Noise). They're occasionally joined by their two talented kids, as in their live performance from the KFJC pit in February 2017. This 2015 cassette from Kitty Play Records finds the pair bending circuits to generate a warped interpretation of a Deep South tent revival. Bubbling up from the muck of swampy synthesis are swarms of giant buzzing cicadas, visions of snake-faced preachers (T1), a sermon from His Holiness Ornette Coleman (T3), the relentless sound of a downpour during a thunderstorm, blasts of crackling ringing and pulsating feedback. Press play and be healed.
Reviewed by lexi glass on May 2, 2017 at 5:52 pm
This Cloister Recordings cassette is the second release from Sweden's Den Arkaiska Rösten ("The Archaic Voices"), the project of Girilal Baars and Per Åhlund. Baars is a professionally trained vocalist who has previously worked with the vocal group Äijä, a composer of operas, and a sound engineer. Åhlund has several solo sound art/electronic projects and has worked with Sophia, among other bands.
This cassette holds two sidelong pieces in which the sounds of the voice, in all of its many forms, are used to create a twisted, haunting landscape. Sounds of mouths, tongues, teeth, saliva, and breathing become howling winds and falling water. Deep utterances that resemble traditional throat singing rise from the lowest register, and a chorus of droning chants builds and closes in. Individual voices can be heard singing melodies or wails of regret, but soon disappear back into the fray. While vocal sounds are the main focus, weird electronics and drum beats can be heard humming beneath. The overall effect is like the spirits of everyone that's ever lived rising from some ancient burial site to deliver us this cryptic message: it was like you said / it was not like you said.
Reviewed by lexi glass on April 9, 2017 at 6:07 pm
From Russia's experimental Post-Materialization Music label comes this bizarre cassette of extremely lo-fi "ethnodub". The album name "Taharrush Gamea" is Arabic for "group harassment", and usually refers to mass sexual assault. Very little information about this album or the artist exist. Only 31 of these cassettes were produced, and the artist's other albums have been released on recycled soviet-era reel-to-reel tape, and 3.5″ floppy disk.
The cassette is seemingly designed to make you wonder if your stereo is busted. It's an hour of international pop music, played at the wrong speed through unreliable equipment, mixed with crunchy record scratches, cut-up tape loop squiggles, and spooky spoken-word. Broken electronics buzz and hum throughout, and the whole thing sounds like it was recorded underwater. Samples (actually entire songs) are appropriated from a variety of sources: Bollywood dance tunes, Eastern Orthodox chants, Thai power-pop, and (as the artist's name implies) middle Eastern folk. The result is disorienting (to say the least), like a bad acid trip through the depths of the international library.
Reviewed by Louie Caliente on February 25, 2017 at 11:39 pm
2016 debut cassette from Cleveland's Blind Spring, featuring members from several other groups, including the Red Sparowes, Terminal Lovers, Keelhaul, and the experimental jazz project Lost Head.
Deep sea divers experience a condition called nitro narcosis, an altered mental state that arises from breathing air in a high pressure environment. This cassette sounds what that must feel like – a strange, hallucinatory aquatic voyage. "Pilotage" (T1) opens with underwater echoes and distant melodies; later, electronic sounds appear from the depths like fluorescent sea creatures. "Open Circuit Buoy" (T3) is a 15-minute piece that begins with a dark beat-driven section that opens up into a gorgeous jam, with layered guitars, steady drumming, and an abrupt sample at the end. "Rebreathe" (T4) is another long-playing (25 minute) highlight that plunges to the darkest depths – there's haunted piano, theremin-like bubbling, electronics with the bends. The cassette ends with "Nitro Narcosis" (T5), with drumming, bells, and electric keys finding a quiet, unhurried groove before fading away.
Reviewed by lexi glass on January 23, 2017 at 9:25 pm
Seattle's Andrew Scott Young is creeping up to be a heavy hitter in the free improv experimental world, hitting the scene playing alongside Weasel Walter's 'American Free' release in 2009 and steadily giggin around the country since. here we have a 2013 release that strays from his usual extended technique free-scrape for some out-of-genre experimentation. the A-side opening with sawed bass string bird calls and spiderleg piano mashing, a tribute to his HS music teacher this feels a sort of new-classical tribal-ritual; blistering reeds sing a windsong with buzzing voices mumbling along and a Himalayan clatter of percussion explodes into a fireworks finale. the B-side plays around electronics, squelchy circuit beats with a parent's garage sort of lo-fi feel in an 80s action flick aesthetic. the title track seems to have lost the beat and got fixed on a groove skipping about a bit before catching the glitch again. not enough recorded works yet but definitely a name to keep an eye out for.
Reviewed by abacus on December 25, 2016 at 3:31 pm
This 2016 cassette is the second release (check out the first here) from Gothenburg, Sweden duo Amalthea (Jonas Lindgren of Aether and Michael Idehall). Cloister Recordings describes this tape as a mix of "minimalistic industrial" and "noise pop," which seems like an impossible combination until you dive into these four hypnotic tracks. On the one hand, there are the sounds of pure dread: in T1, a leaden thud falls on each beat, making the seconds drag by achingly; T2 is a long, lingering drone; T4 heaves with agonized wailing and dissonant, distorted tones. But on the other hand, there's flashes of beauty that keep the whole thing from being a total downer (no offense, you know I get down with a total downer now and then) – take T1's repeating melodic bass line, the dappled tones in T2, the brilliant stabs and rhythms of T3, the rich, strange harmonies that murmur through T4. The contrasts come together to create an experience of gorgeous, satisfying pain.
Reviewed by lexi glass on December 4, 2016 at 9:27 pm
This fine split cassette from Norwegian sound artist Gaute Granli and Denton, TX noise duo Ruffle proves that even in 2016, there's still new, strange sounds to be strangled out of a guitar.
Side A: Four short tracks from Gaute Granli. Broken, gnarled, detuned guitar sounds, wailing vocals, demented electronics lurking in the background, primitive rhythms. If I was forced to pick out the Texans on this split just listening blindly, I'd be fucked!, because I swear I hear a backwoods twang in Granli's playing. These tracks don't have the volume of his live performance in the KFJC pit from last year, but they're no less raw and unsettling. Check out his other stuff – both his own solo work and as one half of Freddy the Dyke.
Side B: Ruffle (Rick Eye on guitar and Princess Haultaine III on electronics) brings a louder take on the guitar-centered piece. Rick Eye provides the live-wire skronk spark, Princess pours on the junky electronic fuel, and everything combusts in this ten-minute trash fire explosion. Burn it down, y'all!
Reviewed by lexi glass on November 28, 2016 at 8:37 pm
This is a two track EP from 2015 with ambient synth material washing in and out style cassette compression wobble style. Somewhat like Boards Of Canada didn't include drums to two tracks. The first one – Broken Chip – Kind — is mellow and introspective, the second track — Klangberg's 0.5 — has an ending where more energy is introduced in forms of Tangerine Dream style arpeggiator synth waves at the very end.
Reviewed by Kai Sync on November 1, 2016 at 2:25 pm
No, it's not the name of my upcoming memoir. This is Matt Purse aka Fenian. He's also in Remainderless. Short short short but tasty nibbles of noise. 23 tracks is 8:40 on side a and 6:30 on side b. It's all good together.
— Billie Joe Tolliver
Reviewed by billiejoe on October 26, 2016 at 1:01 pm
It's not your grandma's cooking. It's Nico Pasquini from Italy. Lap steel guitar and analog organ. Sounds like electro industrial noise. Nice crunch with a side of beats. It's really quiet so turn it up!
— Billie Joe Tolliver
Reviewed by billiejoe on October 26, 2016 at 1:00 pm
Scum (sou inomoto) is from Tokyo. It sounds like harsh noise and is a self-described cut up noise project. Scum has been making these audio assaults since 2010. "Unconscious disharmonic malfunction." Side a is a healthy 17:15 and b is a decent 10:00 or so.
– Billie Joe Tolliver
Reviewed by billiejoe on October 26, 2016 at 12:59 pm
This 2014 split cassette from UK's Blue Tapes features Oakland's Stillsuit (Jaime Clark, Marissa Magic and Vanessa Harris) and Brighton, UK duo Map 71 (poet Lisa Jayne and drummer Andy Pyne).
Stillsuit contributes "16" (T1), and at 11 minutes, it's an obvious stretch for a band that cranks out short, vicious punk songs. To be honest, I wasn't into the slow, psych-y start – it's trying to be heavy but the sound's thin. Around 3 minutes in, things improve – the guitar lines move in strange progressions, the drums pick up speed. By the 6-minute mark, the vocal bellows turn to screams, and the track bares its teeth.
I found Map 71's side of the split, six tracks in all, more compelling. Pyne composes varied backdrops for Jayne's spoken word – improvised drumming and electronics (T2, T6), ominous stabs (T3) and swirls (T5) of synths, tense beats (T4), and echoing bells and scraping sheet metal (T7). Jayne's poetry alludes to surgical procedures, anatomy, the process of creation, materials (concrete, plastic, metal, glass, shattered mirrors), the futility of bottle blondeness and femininity in general, and more. Jayne's delivery is direct and formidable, calling to mind one of her heroes, Vi Subversa of the Poison Girls.
Dig for more stuff from both groups in our library.
Reviewed by lexi glass on October 10, 2016 at 7:08 pm
Seattle hardcore set, female vocals, kick ass drums, fast paced all around. :30-2 minute little thrasher tracks that all run together, so play the tape and bask in the 8 minutes of excellent aggression
FCC on track 4
seriously, play the tape
Reviewed by mouthbreather on October 4, 2016 at 4:33 am
South African duo offering up and energetic mix of accordion, beats, and spitting fast Sesotho dictation. no information for this release, and its quirky…
I feel like I'm being lectured for being a peep, while a pirate party goes on in the peripheral. tk 3 and 8 have less of this feeling.
good for some energy in a lethargic set
Reviewed by mouthbreather on October 4, 2016 at 3:49 am
Filed as Cassette,International
Salsa Pile is a pile-on of Ratskin Records' brightest starz: Crisperion Fett, Todd Dickerson (solo as Soup Purse), Jsun McCarty (Nerfbau, Styrofoam Sanchez, solo as Alienslang), Ryan King (Styrofoam Sanchez), and label founder Michael Dadonna. This 2010 cassette is the pile's sole release that holds two sidelong (~30 minute) noise freakouts. The tracks were recorded in San Diego, and you can definitely tell – this isn't dark, gritty or facemelting noise. Ratskin's blurb mentions "microbials" and "slime" and that's not far off; there's a biological, digestive feel to the squeaks and spasms of electronics. Side A is a day in the life of a single-celled organism farting around its environment, silence punctuated by sensors pinging and actuators revving. Side B is a population of the bugs and its riotous community dynamics – eating, writhing, fucking, secreting, dying – all inside the bowl of salsa on the KFJC fundraiser snack table. Yum!
Reviewed by lexi glass on October 2, 2016 at 9:56 pm
Sprawling three-cassette box set from the Philly lo-fi indie rocker. In all there are 41 tracks, but most clock in at under a minute, so getting through the material doesn't feel like a slog. I am obliged to re-remind you that Graham lifts his entire approach to making music from Bob Pollard: the Alien Lanes-era fuzzed-out sound, the bite-sized track lengths, the clever sketchbook lyrics, the mastering by T. Tobias, the truly prodigious pace of musical output. This is hardly a criticism – maybe more artists should focus less on sounding new and more on just sounding good? And there's plenty of great! moments to discover in this tape trilogy.
Re-Arranged at Hotel Strange (T1-12) teems with warped pop sounds (best exemplified by T7, T10), mirroring a theme (I think I hear?) about how time warps your universe, moving the center of its orbit away from your old priorities (work, girls, shows), and towards the well-being of a tiny human.
Contaminated Man (T13-25), the meatier, moodier and best of the bunch, sounds like rewinding and looping the tape that holds your memories – the music and movies from your childhood (T15, T17, T23), the embarrassing events (T21), the late nights obsessively crafting fan fiction (or was that just me?) (T22), until you arrive at the unrecognizable present (T24).
Boy Lung (T26-41) has a sweet, nostalgic feel (T26, T33, T38), but with a strong undercurrent of bitter regret (T31, T34, T35). Rewind and replay!
Reviewed by lexi glass on September 11, 2016 at 6:44 pm
Doomy droney fuzzy spacey twinkly bright heavy deep meaningful. Self-described, "Improvised space age explorations" from Sindre Bjerga and Claus Paulsen from Copenhagen. I really liked it and want more, something that doesn't happen that often.
— Billie Joe Tolliver
Reviewed by billiejoe on August 31, 2016 at 9:11 am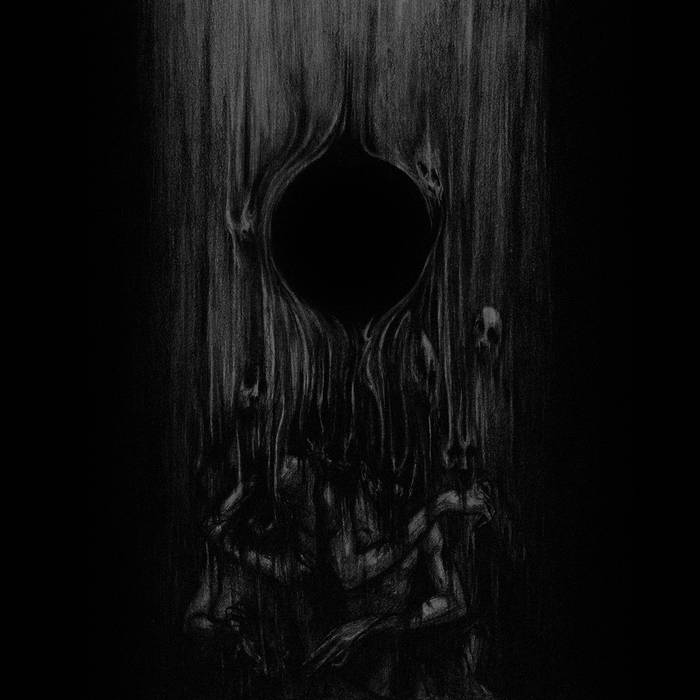 Interpretive: A man riding horseback in a midnight battle plows through the enemy line, as a tide of corpses in the making parts before him like Moses at the Red Sea. Underneath, the steed gallops at a ferocious pace, with only victory on its mind, the blinders fixing his vision ahead–only ahead–until the final battle, whereupon his charge will dismount and behead the leader of the fallen enemy. He knows not the possibility of failure. The riders arms propel his mace deep into the skulls he now crushes with ease, a level of mastery won only through years at war.

Descriptive: Welcome to a nearly continuous festival of punishment. This Bay area four piece (guit/drums/bass/vox) has refined a particularly dark and simple approach to aggressive music. They're tight, achieve a coherent sound, and the vocals are gruff enough to hit the spot without sounding comically evil. Bursts of three quick notes from the sludgy guitars ride atop fast-paced drumming; most tracks have a distinctive break from this before looping around for a second pass. No hooks or particularly memorable riffs; the focus here is on creating a wholly pummeling auditory experience. Memorable bits: the solid mosh in Sunken Reign (#2), and guitar flourishes & work around the kit in Hericide (#5). Dusk Abuse (#11) wraps things up nicely. This 2016 release has received support from multiple labels for the different formats, and these guys are delivering a superior product compared to their peers.

Short: straight up hardcore band dresses up as death metal band for Halloween, decides they like the outfits.

Reviewed by milo on August 13, 2016 at 3:38 pm


« Previous Page — Next Page »