KFJC On-Line Reviews
What KFJC has added to their library and why...

No, it's not the name of my upcoming memoir. This is Matt Purse aka Fenian. He's also in Remainderless. Short short short but tasty nibbles of noise. 23 tracks is 8:40 on side a and 6:30 on side b. It's all good together.
– Billie Joe Tolliver

Reviewed by billiejoe on October 26, 2016 at 1:01 pm

It's not your grandma's cooking. It's Nico Pasquini from Italy. Lap steel guitar and analog organ. Sounds like electro industrial noise. Nice crunch with a side of beats. It's really quiet so turn it up!
– Billie Joe Tolliver

Reviewed by billiejoe on October 26, 2016 at 1:00 pm

Scum (sou inomoto) is from Tokyo. It sounds like harsh noise and is a self-described cut up noise project. Scum has been making these audio assaults since 2010. "Unconscious disharmonic malfunction." Side a is a healthy 17:15 and b is a decent 10:00 or so.
- Billie Joe Tolliver

Reviewed by billiejoe on October 26, 2016 at 12:59 pm
This 2014 split cassette from UK's Blue Tapes features Oakland's Stillsuit (Jaime Clark, Marissa Magic and Vanessa Harris) and Brighton, UK duo Map 71 (poet Lisa Jayne and drummer Andy Pyne).
Stillsuit contributes "16″ (T1), and at 11 minutes, it's an obvious stretch for a band that cranks out short, vicious punk songs. To be honest, I wasn't into the slow, psych-y start – it's trying to be heavy but the sound's thin. Around 3 minutes in, things improve – the guitar lines move in strange progressions, the drums pick up speed. By the 6-minute mark, the vocal bellows turn to screams, and the track bares its teeth.
I found Map 71′s side of the split, six tracks in all, more compelling. Pyne composes varied backdrops for Jayne's spoken word – improvised drumming and electronics (T2, T6), ominous stabs (T3) and swirls (T5) of synths, tense beats (T4), and echoing bells and scraping sheet metal (T7). Jayne's poetry alludes to surgical procedures, anatomy, the process of creation, materials (concrete, plastic, metal, glass, shattered mirrors), the futility of bottle blondeness and femininity in general, and more. Jayne's delivery is direct and formidable, calling to mind one of her heroes, Vi Subversa of the Poison Girls.
Dig for more stuff from both groups in our library.
Reviewed by lexi glass on October 10, 2016 at 7:08 pm
Seattle hardcore set, female vocals, kick ass drums, fast paced all around. :30-2 minute little thrasher tracks that all run together, so play the tape and bask in the 8 minutes of excellent aggression
FCC on track 4
seriously, play the tape
Reviewed by mouthbreather on October 4, 2016 at 4:33 am
South African duo offering up and energetic mix of accordion, beats, and spitting fast Sesotho dictation. no information for this release, and its quirky…
I feel like I'm being lectured for being a peep, while a pirate party goes on in the peripheral. tk 3 and 8 have less of this feeling.
good for some energy in a lethargic set
Reviewed by mouthbreather on October 4, 2016 at 3:49 am
Filed as Cassette,International
Salsa Pile is a pile-on of Ratskin Records' brightest starz: Crisperion Fett, Todd Dickerson (solo as Soup Purse), Jsun McCarty (Nerfbau, Styrofoam Sanchez, solo as Alienslang), Ryan King (Styrofoam Sanchez), and label founder Michael Dadonna. This 2010 cassette is the pile's sole release that holds two sidelong (~30 minute) noise freakouts. The tracks were recorded in San Diego, and you can definitely tell – this isn't dark, gritty or facemelting noise. Ratskin's blurb mentions "microbials" and "slime" and that's not far off; there's a biological, digestive feel to the squeaks and spasms of electronics. Side A is a day in the life of a single-celled organism farting around its environment, silence punctuated by sensors pinging and actuators revving. Side B is a population of the bugs and its riotous community dynamics – eating, writhing, fucking, secreting, dying – all inside the bowl of salsa on the KFJC fundraiser snack table. Yum!
Reviewed by lexi glass on October 2, 2016 at 9:56 pm
Sprawling three-cassette box set from the Philly lo-fi indie rocker. In all there are 41 tracks, but most clock in at under a minute, so getting through the material doesn't feel like a slog. I am obliged to re-remind you that Graham lifts his entire approach to making music from Bob Pollard: the Alien Lanes-era fuzzed-out sound, the bite-sized track lengths, the clever sketchbook lyrics, the mastering by T. Tobias, the truly prodigious pace of musical output. This is hardly a criticism – maybe more artists should focus less on sounding new and more on just sounding good? And there's plenty of great! moments to discover in this tape trilogy.
Re-Arranged at Hotel Strange (T1-12) teems with warped pop sounds (best exemplified by T7, T10), mirroring a theme (I think I hear?) about how time warps your universe, moving the center of its orbit away from your old priorities (work, girls, shows), and towards the well-being of a tiny human.
Contaminated Man (T13-25), the meatier, moodier and best of the bunch, sounds like rewinding and looping the tape that holds your memories – the music and movies from your childhood (T15, T17, T23), the embarrassing events (T21), the late nights obsessively crafting fan fiction (or was that just me?) (T22), until you arrive at the unrecognizable present (T24).
Boy Lung (T26-41) has a sweet, nostalgic feel (T26, T33, T38), but with a strong undercurrent of bitter regret (T31, T34, T35). Rewind and replay!
Reviewed by lexi glass on September 11, 2016 at 6:44 pm
Doomy droney fuzzy spacey twinkly bright heavy deep meaningful. Self-described, "Improvised space age explorations" from Sindre Bjerga and Claus Paulsen from Copenhagen. I really liked it and want more, something that doesn't happen that often.
– Billie Joe Tolliver
Reviewed by billiejoe on August 31, 2016 at 9:11 am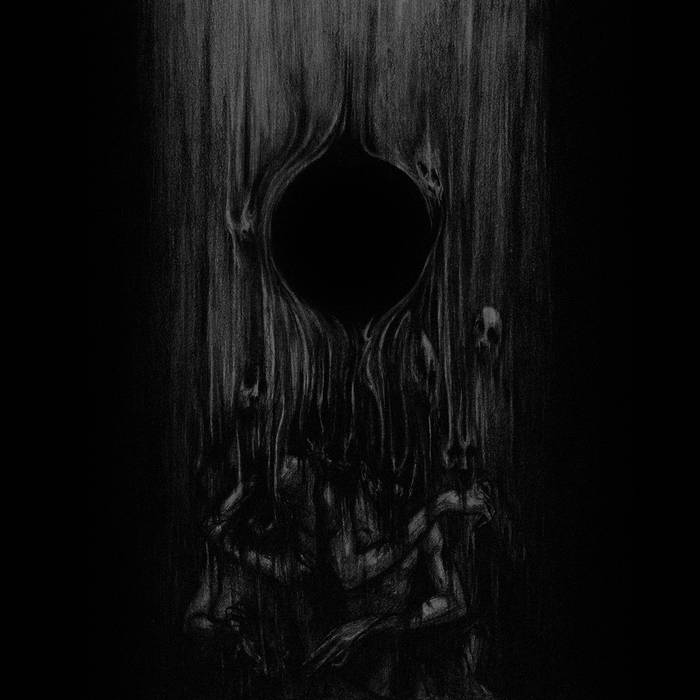 Interpretive: A man riding horseback in a midnight battle plows through the enemy line, as a tide of corpses in the making parts before him like Moses at the Red Sea. Underneath, the steed gallops at a ferocious pace, with only victory on its mind, the blinders fixing his vision ahead–only ahead–until the final battle, whereupon his charge will dismount and behead the leader of the fallen enemy. He knows not the possibility of failure. The riders arms propel his mace deep into the skulls he now crushes with ease, a level of mastery won only through years at war.
Descriptive: Welcome to a nearly continuous festival of punishment. This Bay area four piece (guit/drums/bass/vox) has refined a particularly dark and simple approach to aggressive music. They're tight, achieve a coherent sound, and the vocals are gruff enough to hit the spot without sounding comically evil. Bursts of three quick notes from the sludgy guitars ride atop fast-paced drumming; most tracks have a distinctive break from this before looping around for a second pass. No hooks or particularly memorable riffs; the focus here is on creating a wholly pummeling auditory experience. Memorable bits: the solid mosh in Sunken Reign (#2), and guitar flourishes & work around the kit in Hericide (#5). Dusk Abuse (#11) wraps things up nicely. This 2016 release has received support from multiple labels for the different formats, and these guys are delivering a superior product compared to their peers.
Short: straight up hardcore band dresses up as death metal band for Halloween, decides they like the outfits.
Reviewed by milo on August 13, 2016 at 3:38 pm
Corum is Grant Corum, a graphic designer, sound artist, and member of Million Brazilians and many other bands. On this cassette, he is inspired by Indian shrines and rituals, transcending time and reality, awakening higher levels of consciousness.
Looped breathy beats and shimmery atmospheric synths, very flowing and rhythmic. Lo-fi trance-like vocals. Lots of layers that combine, meld, and disorient. Reminded me of a mellower, more spiritual Black Dice.
Extensive liner notes liken singer and trickster Michael Jackson to a modern day Orpheus, a divine creature full of magic and a symbol of metamorphosis.
Reviewed by Louie Caliente on July 31, 2016 at 10:39 am
2014 West Coast Tour compilation cassette from these three heavy indie post-whatever bands.
Trumans Water: Odd-ball "squiggle-core" with a fast and fervent pace. Dissonant yet intricate guitar work. Definitely noise rock, but more rock than noise. Covers of MC5 (track 4) and Kinks (track 16) are simple and straight-forward, but still maintain a unique sound.
Octagrape: The most melodic of the bunch. Sing-songy hazy-dazy distortion-soaked rock with a SoCal beach feel. "Medicinal Glop" breaks the mold with a long psychedelic pop-punk meltdown.
Permanent Makeup: Florida post punk. Paranoid ranting lyrics. Aggressive and angular guitar riffs coupled with rumbling bass lines. Occasional improvisational breakdown.
Reviewed by Louie Caliente on June 18, 2016 at 9:31 am
2-song cassette single from Philadelphia funster Graham Repulski.
Low-fi poppy beach rock for a sunny day. Melodic riffs, heavy on the fuzz.
Reviewed by Louie Caliente on June 18, 2016 at 7:13 am
Coral Remains (formerly Styrofoam Sanchez) is an Oakland-based post-industrial wretched noise waste receptacle that "personifies the trash island in the pacific gyre".
Electrostatic blasts, jagged crunchy beats, and growling demonic incantations. Looping low-end thuds that self-destruct before your very ears. Apocalyptic visions of our doomed species and ruined planet. Vile misanthropy at its finest.
Reviewed by Louie Caliente on June 18, 2016 at 6:46 am
Name-shifting, shape-shifter, noise drifter. Depending
on how the Jelly Moonlit Light shines, you might see
Justin Marc or an Angel or various other incarnations.
What you will hear here are two sidelong noisy explorations
Each side clocks in at 21:30….
A fax machine dreams of playing the bag pipes? That's the
opening pull on "Hook" it follows with a lot of mechanically
bounced sounds, like rubber bands made out of some really
pliable metal, and then wired into your sense of balance.
Things thing out 11 minutes in and we eavesdrop on a short
demon phone call and then some weird ceremony in an empty
underground reservoir. Almost sad, almost singing? I really
liked that section but then lava rupture ended it.
"Shenpa" includes distorted voice feeds over a pulsing
slave unit to the servo-rhythm. I'm a sucker for anything
that triggers a "Prince of Darkness" movie memory and
the chopped dialog here did so. After awhile something
that sounds like a broken Buddha box chirps in (apparently
that might be no koan-cident as Shenpa is a Buddhist term
of confining attachment, like a hook to a fish perhaps)
Bells and blips ring on and then broken voices for broken
people return at the end.
Even if the mind is not sharp, the sounds here are often
are, piercing one's stream of consciousness.
-UnThurston UnHunger
Reviewed by Thurston Hunger on May 29, 2016 at 11:34 am
SF hyperactive fun-punkers, all named after models of their namesake's corporation. giving up jittery vocals, guitars, bloopy bass, energetic drumming in a self-imposed 'pseudo-corporate rock' genre… a coffee hyped baby Devo sound. not much melody here. sure to piss someone off.
play the tape! 10 minutes of fun, then its over!
Reviewed by mouthbreather on May 24, 2016 at 12:30 am
precision math rock from local virtuosos out of Mountain View; their interplay is telepathic, Ty perfectly syncopating Nate's complex finger-tapping. Nate studies at Berklee, and it shows – weaving beautifully fluid mosaics between opposing melodic lines. outstandingly mature delivery- pushing boundaries without being overly showy or technical; these guys have the potential to blast off and never come back with their level of playing abilities, but show admirable restraint as they execute these meticulously crafted homegrown DIY songs. some of the best new rock music to come out of the Bay Area, so play it.
Reviewed by abacus on May 4, 2016 at 9:20 pm
duo of Chris Cooper and Bhob Rainey musique concrete / electroacoustic / noise michief / sound art: sawblade harmonics layers of glistening tone breaks morning bells toll singing serenity, a low hum pervades and fades to a deep rumble creeping in o windbeaten scrap and tranquility. derailed dementia dominates the B side, audio errors and salacious circuitry salivate the terrifying hilarity of instability, somber orchestral tuning punctuate the night horror dissipation.
Reviewed by abacus on March 9, 2016 at 9:35 pm
a collection of artists from the Burger Records Festival 2015. we got straight-forward, garage-y pop, lo-fi, 2-3 minute sizzlers all over this tape. fit into any poppy set with ease and teabag all your troubles away.
FCC free, though Teabag Party may not be a party for everyone!
Reviewed by mouthbreather on March 9, 2016 at 5:54 pm
hailing not from the Minnesota body of water, (though sounds may deceive?) but from the faraway land of Odessa, fitting in nicely with the Post-Materialist aesthetic; lopsided dream pop tweaked to just the right angle– confusion abounds (besides the track title) with each listen yielding a different decision: acid wash country or gothic psych-gaze? but there's so much cohesion… sedated singing from Ilya picks up around the aforementioned track then drops off, lost in the instrumental Shazoo haze. B side starts off more purposeful perhaps the blunders back to its cross-eyed amble. so far outside it's too normal, catchy tunes for sure, but cringing in delivery. pop in its natural habitat, not all glistened up for the cameras.

Reviewed by abacus on March 8, 2016 at 8:14 pm


« Previous Page — Next Page »