KFJC On-Line Reviews
What KFJC has added to their library and why...
Two CD collection of works prepared for the 2nd Deep Wireless Festival of Radio and Transmission Art in 2005, organized by the Canadian group New Adventures in Sound Art.
Collages of spoken word, including Gregory Whitehead's reworking of Rumsfeld's infamous "unknown unknowns" speech (CD1-T2), Toronto artist Marjorie Chan's language lies (CD1 – T5), Katharine Norman's unsettling nightmares (CD1-T3), Milena Droumeva's cellphone soundbites (CD2-1), Audrey Churgin's Arctic travelogue (CD2-T3), Pamela Z reading a page from a catalog (CD-T7).
Art made for radio, including a special for The Harvey Christ Radio Hour, a weekly sound collage show on Montreal's CKUT (CD1-T9), a monologue about first teenage love from Aura Bogado, who Pacifica listeners will recognize from Free Speech Radio news (CD2-T8), or just the radio waves and transmissions themselves (CD1-T8, T11).
Field recordings and found sounds left as is or transformed into new sonic shapes (CD1-T4, T6, T7, T10), from movie theaters (CD2-T5) or university hallways (CD2-T9) or mixed with traditional percussion by Debashis Sinha (CD2-T2).
More information on the works can be found in the notes, and many of the artists here also appear on the Deep Wireless 5 compilation in our library.
Reviewed by lexi glass on March 27, 2018 at 8:13 pm
Good energy and fine playing from this trio's inspiration from West Coast jazz. Well recorded with distinct sound for each instrument. Mysterious Eastern sounds with very interesting bass, flute and MalletKAT (a sort of electronic marimba).
Reviewed by Cousin Mary on March 21, 2018 at 3:24 pm
1994 CD recorded in Poland, part of the "All The Best…" series. The perfect background to your Heritage Festival. These tunes will get stuck in your head. Makes driving a pleasure.
Reviewed by Hemroid The Leader on March 21, 2018 at 12:08 pm
Filed as CD,International
Modern, quirky, jazz miniatures from this trio of Europeans. It's the very opposite of a skronk-fest, as all the tracks are composed (at least in part), and most clock at under five minutes. The compositions are highly rhythmic, with the melodic material hinting at all kinds of things from modern classical to lounge jazz. A polite, measured treat.
Reviewed by Phil Phactor on March 14, 2018 at 7:25 pm
Mattin is no stranger to the KFJC airwaves. In our library you'll find a ton of his work, under his own name, with the projects Billy Bao, Regler, Josetxo Grieta, and Consumer Electronics, and in collaboration with many artists… even Junko! This CD is the fourth volume of his Songbook series of improvised works recorded in 2006 in Tokyo. It lists six tracks, though my CD player reads only one long 22 minute track that contains the entire performance. Mattin is on vocals and guitar and is joined by a full band: another guitar, bass, piano, and – from over in the toilet – saxophone and Tomoya Izumi's screaming. Dissonant guitar violence, driving rhythms propelled not by drums but by bass thump, piano keys stumbling around and clashing with guitar strings.
It all surrounds Mattin's distorted, disturbed vocals that he claims are inspired by Lou Reed, but I hear more Damo Suzuki, Alan Vega, or someone more deranged. His performance is at once a parody of and a tribute to the underground rock show: the avant garde artist defying conventions with raucous noise and screamed lyrics, his back to the audience (or is he just a talentless asshole?) and the adventurous audience members engaged and rapt (or are they just pretentious snobs?). Mattin begs his audience for forgiveness ("I wanted to please apologize for my lack of talent") or confronts them directly ("your expectations are the worst nightmare any human being could have"). It's all pretty uncomfortable, and you can hear the tension in the stunned applause from the four or five people that showed up to the gig. Strange, vicious, and hilarious. WHY DO WE LET HIM DO THIS?
FCC at ~6:00 "this is another fucking lie"
Reviewed by lexi glass on March 13, 2018 at 7:56 pm
Septets and quintets composed by Gianni Mimmo in 2015 and 2014 respectively. The scores of these works are frameworks for improvisations. Classic Mimmo kissyface reed pops with string textures underneath. The ensemble moves through "tight corners". Expansive sound brings a new dimension, and a very positive outlook for the future.
Reviewed by Hemroid The Leader on March 13, 2018 at 3:19 pm
Achingly gorgeous work from local talent Roger Kim. Delicate melodies lushly arranged for an ensemble of strings, woodwinds, voice, guitar, and piano create a fairy-tale atmosphere. Drift off into a strange and wonderful new world…
Reviewed by Phil Phactor on March 6, 2018 at 9:57 pm
High priest of the chill-out room Robert Rich returns with this satisfying collection of slithering, shimmering, seething electronic ambience. The beats range from absent to gently propulsive, but you probably won't be tempted out of your bean bag chair. Eastern-tinged melodies rise up out of the electronic murk and then fall again. On first listen, some of the tracks can sound rather simple, but there's lots of hidden detail for the patient listener.
Reviewed by Phil Phactor on February 28, 2018 at 6:36 pm
Pianist Tigran Hamasyan accompanied by the Yerevan State Chamber Choir, playing Armenian sacred hymns and liturgical songs (sharakans) from the 5th to 20th c.
Voices and piano. Hamasyan's piano is very questioning. Mystical, dazzling – incense wafts. Things shift suddenly, it can be unsettling as the sounds crack and come back together. A ceremonial tone pervades throughout.
Reviewed by Hemroid The Leader on February 28, 2018 at 4:55 pm
Transporting a capella trio. Polished world music from Bulawayo Zimbabwe. Their third album, their debut sold 250k in US/Canada.
Reviewed by Hemroid The Leader on February 28, 2018 at 4:29 pm
Filed as CD,International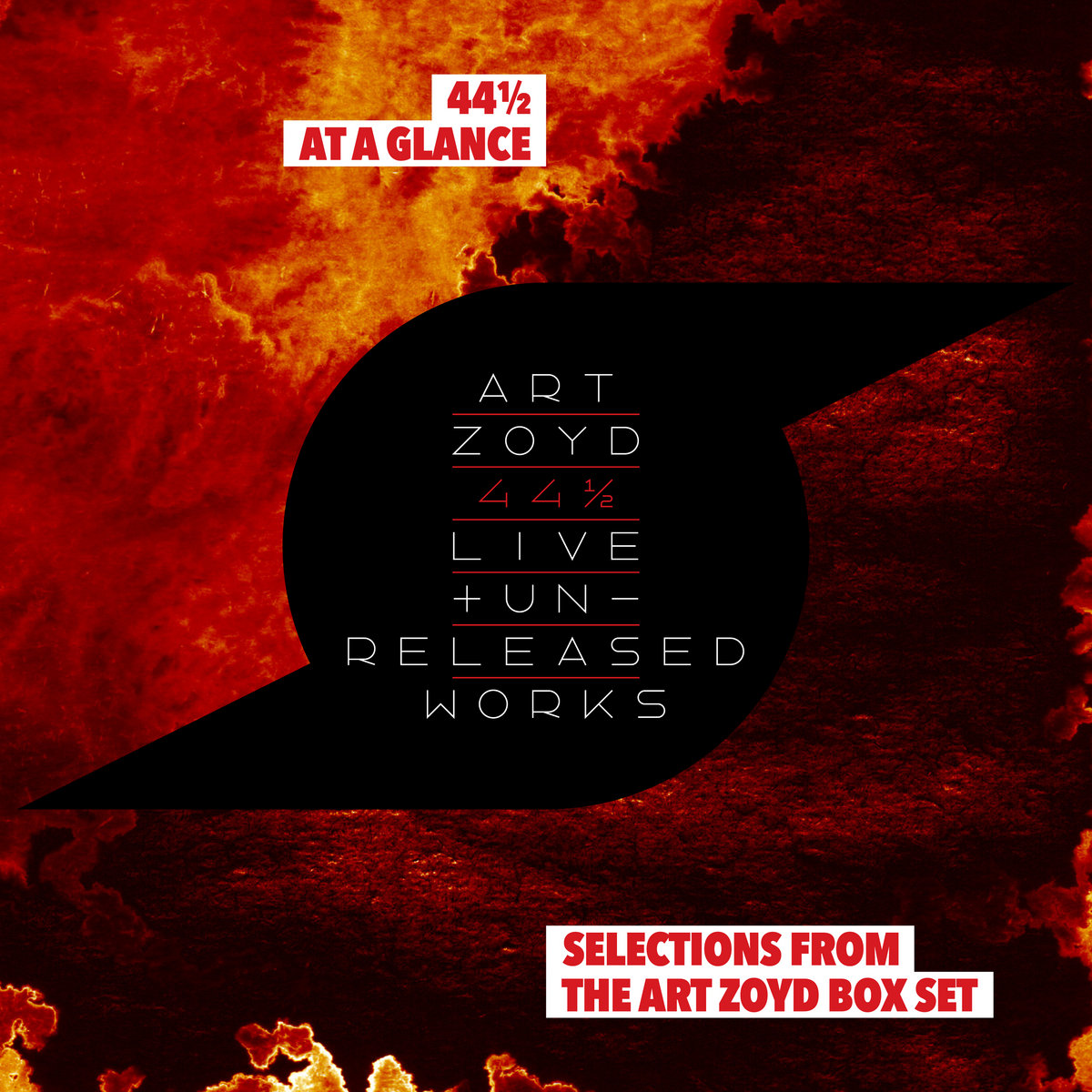 9 tracks from Cuneiform Records' 14-CD set "44 1/2: Live and Unreleased Works" Art Zoyd are founding members of the Rock In Opposition movement. Challenging material. Fans argue about who describes it right. More intellectual than Magma. Demented chamber prog. Impressionistic electronic soundtracks. Jaunty rituals.
Reviewed by Hemroid The Leader on February 28, 2018 at 3:29 pm
This is a trio who lives and works in Switzerland. They are Andi Schnellmann on bass, Manuel Troller on guitar, and David Meier on drums. The band name is an amalgamation of their last names. This album came out last year. It sounds like jazz rock with electronic influence. Minimalist? I'd say it's technical. I liked the guitar on the last track Round. It was written about the sound that it seemed to be a "Cubist work of art that seems to gaze out from the most varied of perspectives, but always in the same direction." I think that's apropos.
— Billie Joe Tolliver
Reviewed by billiejoe on February 28, 2018 at 2:06 pm
Buba Monopolskij is supposedly Monopolka, yet another alias for the founder of Monopolka Records from Moscow. These two tracks on this limited edition of 50 already sold out recording were supposedly created during Buba's two years in jail. Mouth as horn sounds, radio channels, static, other sounds all put together quickly, a brief respite on track one of a selection that sounds like the Residents. Track two has what sounds like electronic toys or games or video games all sped up plus crushing static plus who knows what else. Nine minutes in not quite hell but a very confused state. Fun harshness.
Reviewed by Naysayer on February 27, 2018 at 10:14 pm
Holy Fuck. Crank Sturgeon, hailing from Maine, is a god of noise, musique concrete, found sound, etc. and he knows what he is doing. You know when you listen to something and the sound is right and you say, "Man, this person really is good."?…. Crank Sturgeon. On a par with Nurse With Wound's brilliant "Sylvie and Babs" album, "Drastic Ishmael Effects" is a faster more chaotic version of the same themes of popular culture churned up and slashed in rapid fire sound bitebyte succession. The tracks are so fast and humorous and satisfyingly disturbing. Insanity can be fun with culture trash. Crank tears it up. Crank talks along with one word repeated over and over from a sound clip. Crank takes an exercise recording, gets it stuck then folds it, twists it, layers it, distorts it to satisfying proportion. "He wants to ride me like a horse" will forever stick in your sonic wormhole. The CD skipping sound is intentional.
Reviewed by Naysayer on February 27, 2018 at 9:06 pm
Two of America's leading Abstract Expressionist painters, also married, interviewed at different stages in their career. Pollock's interview, from 1950, by his neighbor, is one of the only two recordings of Pollock's voice. Though many considered him inarticulate in interviews, this shows him thoughtful, though uncomfortable, in answering questions about modern art and his process. He was probably tired of talking about his process. Clipped answers dominate. Lee Krasner's interview comes later in her life, in the 1980's. It is the more intriguing of the two interviews. She is strong in her opinions, refusing to be led down the way of the interviewer. She is probably tired of some of the questions, frustrated at being drilled on answering things she does not feel she should answer or has the perspective to answer. The obligatory questions about Pollock come up, even 30 plus years after his death and the fact that she was an established artist in her own right. Great for mixing, especially when Krasner's phone keeps ringing and she starts telling people how to answer it.
Reviewed by Naysayer on February 27, 2018 at 6:19 pm
Foster Sylvers was the younger member of the late 1970's pop soul group The Sylvers. Foster attempted a solo career to parallel Michael Jackson and many similarities are apparent in dress, style, vocal skills, moves. Yet Foster never quite hit it like Michael. His big hit, which was also part of The Sylvers repertoire, was "Misdemeanor", a soul hit which got the Soul Train audience dancing. The 12 tracks on this collection demonstrate his captivating voice, his high notes and funky kid take on songs about getting the girl and how he really loves her. Like, he REALLY loves her. A lot. Great sugar coated pop funk soul tunes that bring you back to the 1970's. Do not miss the amazing "Lullabye/Uncle Albert" mix up/mash up. It's a bold interpretation that goes psychedelic funk with an acid trip rendering of the spoken word part of Uncle Albert.
As an adult, Sylvers got into trouble and oddly many of the titles on this collection explain it. So, it wasn't a "Misdemeanor" is all I'm going to say. Connect the dots while you get funky.
Reviewed by Naysayer on February 25, 2018 at 10:24 pm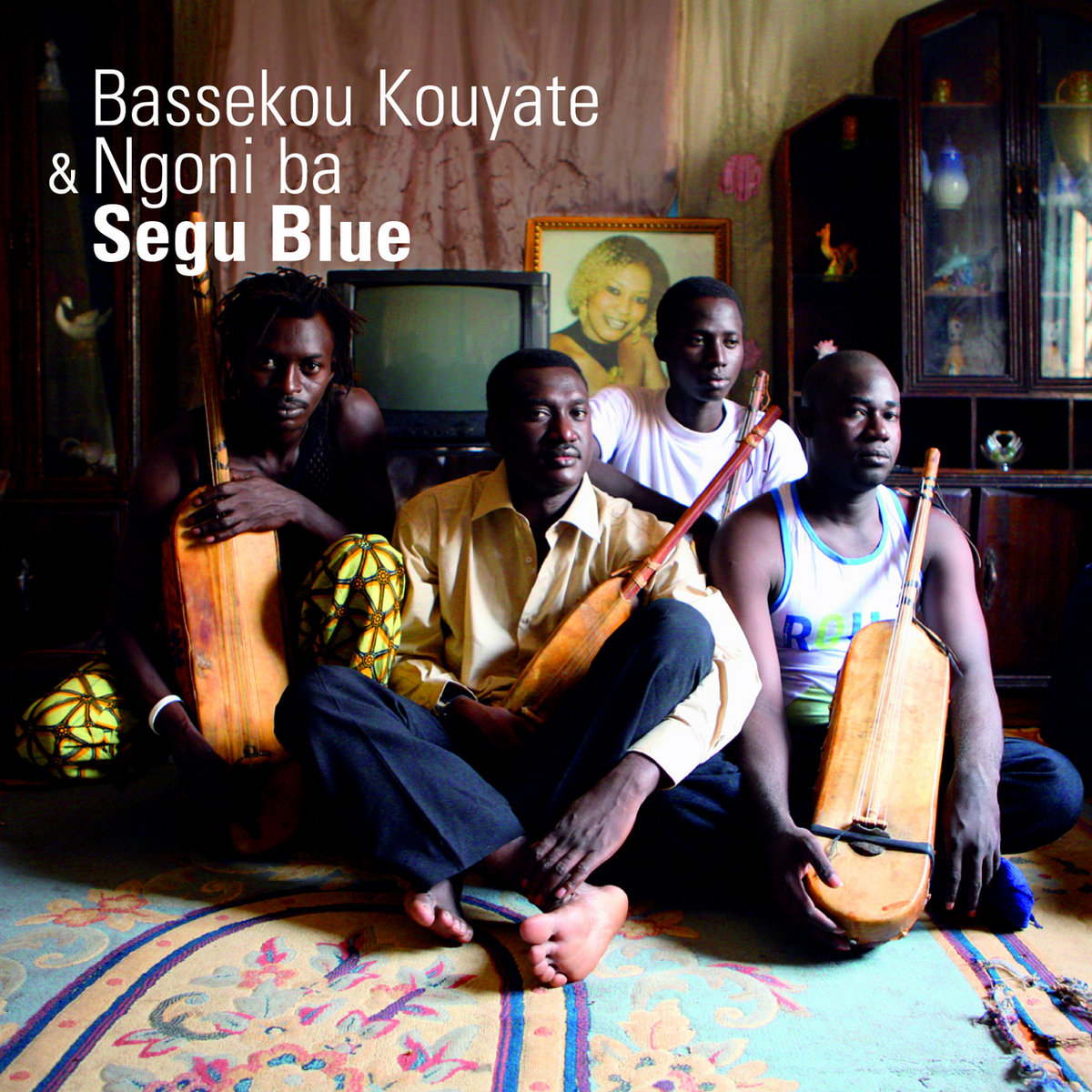 Bassekou Kouyate and his band Ngoni Ba play pentatonic Sahara bluegrass. Straight out of Bamako, Mali, Kouyate has played his electric ngoni alongside Ali Farka Toure and Toumani Diabate. Mixed by Jerry Boys, who recorded & mixed Buena Vista Social Club.
Reviewed by Hemroid The Leader on February 21, 2018 at 3:19 pm
Filed as CD,International
Chatham is a New Yorker living in Paris. He is a composer and multi-instrumentalist and a prolific artist. This album is ambient and droney long tracks. With its use of flute, guitar, and tape delay it creates a spooky sonic environment.
— Billie Joe Tolliver
Reviewed by billiejoe on February 21, 2018 at 2:21 pm
This is Sara Forslund a singer songwriter and David Wenngren of Library Tapes. From Sweden. This is their first album together and came out five years ago. It sounds like neofolk poetic lyrics set to ambient minimal tones. Slow, deliberate, and some serious feels.
— Billie Joe Tolliver
Reviewed by billiejoe on February 21, 2018 at 2:20 pm
Voice and box zither. Notes contain the lyrics. Great addition to the GLOBESTYLE Madigasikara series. Legends surround the life and death of Rakotozafy. Drank himself to death in 6 days or died in a jailhouse hunger strike. He was an exceptional box-style valiha (tube zither) player, adding strings and increasing in size, expanding the range and power of the instrument. A hit, recorded by Jean-Francois de Comarmond in 1962 for the DiscoMad label.

Reviewed by Hemroid The Leader on February 21, 2018 at 11:18 am
Filed as CD,International


« Previous Page — Next Page »