KFJC On-Line Reviews
What KFJC has added to their library and why...

There's nothing more relaxing than the soothing sounds of water. Tomoko is a Japanese sound artist currently living in Paris. For this release, she's filled various porcelain bowls with different amounts of water, and began experimenting with their sounds. Droplets dripping, ripples, bubbles, echoing, resonating… using wooden spoons and metal wires. Has the beauty of singing bowls with the bell-like ambiance, and the charm of wind chimes. The bowls are multi-tracked, along with the occasional field recordings she made from South India. I could easily take an afternoon nap in the meadow, listening to this while making shapes with the clouds.
Reviewed by cinder on May 16, 2013 at 11:49 am
"Gravetemple is a sacred metaphor & psychedelic spiritual abstraction".
Attila Csihar, Stephen O'Malley and Oren Ambarchi formed this trio, as a side project of Sun O))) in 2006.
Matt "Skitz" Sanders joined in the regurgitation in 2008.
Dark, spooky, eerie, haunting doom drones. Sickening gloomy ambient heavy bass soundscapes.
Dripping water, moaning words, wind tunnels of fog, field recordings.
Hyper drums on the C side, the most "metal" of the album. Black in style, with diluted screaming ghouls.
Reviewed by cinder on May 16, 2013 at 11:47 am
Pronounced aranyosh, from Bohemia (now Czech Republic).
Third album, recorded in 1999.
Known for collaborations with Nurse With Wound – which influences you can definitely hear here.
He plays violin, viola, cello, bass, guitar, mandolin, piano and more. Electronics present as well.
Experimental soundscapes, eerie and spooky at times.
Tracks 2 and 8 are 20+ minutes of hauntings.
Tom Waits-esque circus stylings on track 3.
Track 8 is blissful beautifulness.
Reviewed by cinder on May 16, 2013 at 11:44 am
Bay area saxophonist and composer.
Edgetone… Trevor Dunn, Scott Amendola, Kyle Bruckmann, etc…
This is every sound you could imagine a saxophone could make. Total sound explorations.
Blowing, sucking, squonking, breathing, wind, and the mechanics of the sax. Layered and floating over one another.
Skittering, scampering, reeds, frantics. Rhythm in its own source.
Great on its own, or perfect for mixing. Definitely more experimental than jazz.
Phillip is the founder of Evander Music, which presents original composition, improvised music and jazz.
Reviewed by cinder on May 16, 2013 at 11:42 am
Debut vinyl release from the guy who runs the Catholic Tapes label. An "electronic bog filled with subtle seductive melodies and eerie organic abstractions." Rhythms of dense, murky electronics intertwine like fireflies doing their mating dance. The later half of side A intrigued me the most, with it's intense digital water droplets. Starting as a soft drizzle, it soon soaks you in a drowning downpour. Subtle drifting drones shift in and out, giving it the extra spooky mind-space. Lighter, twinkling tones start off side B, which then leads into a damp, moist cave filled with scampering insects. Dark, spooky, and imaginative.
Reviewed by cinder on May 1, 2013 at 4:53 pm
Noise rock from New York. I dig this description: "guitars that can be mistaken as a freight train being ripped for scrap metal". It has that super rough, industrial metallic sounding crunch. Known for loud, blasting, sawing, painful blasts with fucked electronics and a rock edge. Screamed vocals, expressionless words. Rolling thunderous drums. Static distortions. Sonic chaos. Sudden endings.
Reviewed by cinder on May 1, 2013 at 4:52 pm
Magical, mystical, pixie sounds from Robin. He was actually an original member of New York no-wave band, DNA, playing keyboards, but left soon after to start his own group, Dark Day. This release is from 2009 and here he plays harp, lyre, psalteries, tanpura, thumb piano, bells, box drum, sampler and other percussion. Short tracks (longest is a little under 5 minutes) of charming, dreamy, glowing instrumental sorcery. With track titles like 'Mind The Dwarves', 'Faerie Lights', 'Gnomes Underground' and 'Rockinghorsefly', you get a definite vision of little woodland creatures prepping their surroundings for the evening's festivities. Glow bugs, sparkles, fireflies, and pixie dust. Super delightful, fun and enchanting.
Reviewed by cinder on April 5, 2013 at 4:19 pm
Released in 2009, from Portland Oregon. Their first release from being a one man solo project of Set Sothis Nox La, to a 6-piece band. Members are also from Hail, Knelt Rote, Vile Horrendous, Aerial Bombardment, Order of The Vulture, Blood Axis and more. An interview with Set says that this release has a multi-percussive pagan black metal direction with some folk elements. It's somewhat diverse in its sound, at least for me. It begins with Tibetan singing, you can really visualize the mountains and incense. There's German singing, the metal sore-throat screams, the driving guitars, rabid drums…but then it'll take a break into an almost shoe gaze, violin backed gothic tinged vocal run. There's drone elements, female vocals, intense fury, and hints of industrial, choral and symphonic sounds. A fantastic booklet with runes, glyphs and Germanic folk art, as well as detailed notes and stories.
Reviewed by cinder on April 5, 2013 at 4:17 pm
Two tracks from a cassette release. Howard Stelzer, from Mass., is a cassette nerd. He's been creating and exploring his own tape music sounds for years, and has his own label, Intransitivere Recordings. These two tracks and pulsing, flailing, rumbling electronics, in a constant rotating cycle. Hissing and spitting, all while trapped in a glass cube. Noisy, yet controlled. More low-end rolls, and mid-tone mechanical gears than high-end whistles. Track 2 is more of a dark vibe, with skittering sounds, field recording style. Creaks and cracks, like a rat rustling around an old attic.
Reviewed by cinder on April 5, 2013 at 4:16 pm
'Llanos is an album not only about late summer evenings spent in tall grass, but also about the collision of worlds and tangled webs of memories. Noise, drones and musical elements combine in a futile effort to recreate a perfect moment in a perfect world that could not have possibly existed.' This release does have a hazed out, reminiscent feel to it. The constant static noise, layered over dreamy drones is a perfect balance of the scale. It could annoy some, as it has that in-between frequencies sound, but it offers more to the ear with its challenge of hearing the beauty beneath the skin.
Reviewed by cinder on April 5, 2013 at 4:14 pm
CW is Jay Howard, from Los Angeles. He started hearing noise back in the late '90s and was dumbfounded. Once he started noodling around and experimenting himself, he soon was hooked. Starting with just all out blasts, he eventually started composing his sounds like songs. Circuit Wound is noise with 'subject matter based on the various frustrations with modern society and life in a very large city'. Blasting harsh electronics, great tension release. It does have its moments of euphoria after the explosions, it's not all just a wall of white. Some ambient feedback textures drone out on track 2, in stark contrast to the insanity of track 1.
Reviewed by cinder on April 5, 2013 at 4:13 pm
Three ambient, experimental tracks from Steven Stapleton and Colin Potter. The first has a slow, humming drone as the base. Random sounds start to sputter in and out… electronic snakes, poison rattles, xylophones, computer rain and kinetic bugs. Each window of sound presents an added element that builds on the last. A snap of the finger, a moan, a throat hum, electronic springs… Play and response, layered and fondled. The second track has an ambient start, but halfway through brings in some out-of-place drums, which lead to an explosion – literally. It rises back up again with a Middle Eastern-flared psych guitar and drum jam. The final piece has rhythmic hand drums, pitched singing, and some layered ambient, waving drones intertwining like vines. An organ finishes it off nicely.
Reviewed by cinder on March 14, 2013 at 12:01 pm
Jer-Mae is a Canadian born pianist, who has been described as brilliant, persuasive and beautiful. She has a passion for new music, so on this release she commissioned and collaborated with a few new names. Each piece is composed by someone, and I believe she plays the majority of it. There's all sorts of sprinklings of piano. Some tracks are quite imaginative in their outlooks. The first "alludes to the lush, rugged beauty of Crystal Springs, Arkansas", while the second "recalls peaceful moments spent lying in the grass". There's the completely minimal playing of track 3, the kind of piano you'd hear in a foreign film when the wife finds out her husband died in the war, silent tears. Track 5 contains all sorts of fun field recordings – fireworks, explosions, fire, burning cinders, rain and thunder, restless water, streams, crickets… it slowly evolves from one location to another, all while having some classical piano laid atop. The final piece has spoken words from Janyce Collins reading from Joseph Dalton Hooker's 'Himalayan Journals' (1854). Electronically processed sounds created from the rhythms of her voice, as well as piano and bell tones accompany. Really lovely.
Reviewed by cinder on March 14, 2013 at 12:00 pm
Double experimental noise act split from 2001.
Panicsville's side has computer sounding bleeps and bloops, as if it was recorded in the late 70s. Super video game effects, combated with the occasional noise explosion (frozen game?). Their liner notes delve into the world of how emotions are poison, and how bunnies don't give a fuck about mind games, etc… creating titles and sounds that are "reinforced previous theories of frequency induced lust, low-end orgasm ratio and pre-coital oscillating ejaculation." Track names like 'Unending Ovular Motion' just makes me reach for the Midol. Overall though it's great electronics, an easy listen and good times.
Rubber O Cement continues with the video arcade, but in a more twisted and in your face style. Bubbling, roaring, rolling and hyperventilating electronics. Pedals, knobs, and costumes. Screamy shrieking words near the later half, with some drum machines. An equally warped and enjoyable listen.
Reviewed by cinder on March 1, 2013 at 2:47 pm
Floating tone drones, conceptual compositions by Duane Pitre. It's written that one way to view each piece as if the score was the skeletal structure of a body, and each instrument serves as a vital organ. The first track, with an organ base, is pure meditation. Instruments slowly pan in and out, humming like the belly of an airline jet. Slow, defined tones of solid sound layered and perfectly placed. The second piece has a guitar drone base, which has the harmonious tone of a swung copper bell. A subtle saxophone blows in like a midnight fog horn. The thing I love is that the whole thing sounds like a moment in time – like a single note from each instrument was caught and frozen, then played out in slow motion over each other. Very nice!
Reviewed by cinder on March 1, 2013 at 2:43 pm
This is some hip shit! Dark, sinister, disco (don't get scared), electronic creepshow dance party. Drowning in Goblin-esque influences. Italian horror film soundtrack stylings – wompwompwompwoozewooze. Heavy on the keyboards, some oozing electronics and thumping drums. It gets borderline cheeseball at times, but then you picture Ms. Widow with her black lace veil and blood red nails, caressing her neon purple skulls and you're good. Klaus-y krauty-ness is a good definition I found on the interspiderwebs. This all comes from one man, Matt Hill, who also used to tour playing bass for Expo 70.
Reviewed by cinder on February 21, 2013 at 10:08 am
Classified as a rock band from England, under heavy influence of kraut.psych.space.noise. They've toured with bands such as Wooden Shjips, Mogwai, AMT, Oneida, White Hills to give you a feel…tons of KFJC favorites, as well as recorded the last Peel Session with John Peel. This is completely instrumental I hate to say "rockin' jams" but that sums it up. Super psychedelic stoner desert trips complete with organ keys, to fast paced krauty optimism. Sonic walls of psychedelia sounds, a hint of Hawkwind and slight repetitiveness of Neu. It's pretty killer, definitely a summer outdoorsy band sound with beer and fringe jackets in full force.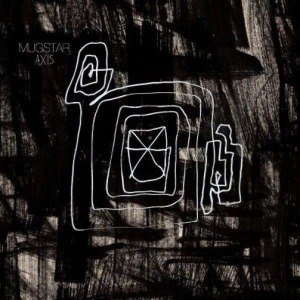 Reviewed by cinder on February 21, 2013 at 10:06 am
A dark ambient, midnight sounds record. Rolling, lurking, mysteriously droning. Anduin has a Lord Of The Rings reference in name, a long misty river, and you can feel that vibe for sure. Richly layered and dense fog ridden electronic tones rotate and linger in between each other. Contains studio, sampled, and live contributions from John Twells (Xela), Stefan Nemeth (Radian, Lokai), Dag Rosenqvist (Jasper TX), Noah Saval (Souvenir's Young America), Erik Skodvin (Svarte Greiner, Deaf Center), Gareth Davis, Stephen Vitiello, and Slow News Day. Some haunting harmonicas on the B side.
Reviewed by cinder on February 21, 2013 at 10:04 am
Local man, Robert Rich, is a master at creating the most celestial, comet gazing, aquarium jelly electronic music. After reading his liner notes, the whole album really has a distinct view, and I can envision his quest. Words were written about morning dew drops, and the standing waters that tadpoles need to survive. This release has an incredible emotional feeling to it, definitely a life-birthing experience. Meditations will be had. He also expresses editing his music so much that almost no music is left, testing the tuning and paning effects, until each sound is flowing just right. Piano, flutes, lap steel guitar, glass and copper bells along with electronic drones and nature sounds. This is gorgeous, optimistic and relaxing ambiance.
Reviewed by cinder on January 25, 2013 at 3:35 pm
Jesse (from folk band Fern Knight) plays the Lever Harp, which is those gorgeous tall harps that consist of 27-38 strings usually. The classical "goddess" style harp that creates the gorgeous mellow tones. Eric plays the Upright Chaturangui, which is a guitar with a super thick neck and 22 strings and usually played in the lap with a slide. A sound that's heard a lot in Indian music, it has the higher zen like trance-drone enduring sounds. The ones that cascade over like waterfalls of shooting stars. This album is two 17 minute tracks, both incredible. Lots of finger picking, electric and acoustic strings, a tone always floating. An ethnic flair. The intensity is raised on the second track, with addition of a snare drum. Drum cadence, party of one.
Reviewed by cinder on January 25, 2013 at 3:33 pm
Next Page »