KFJC On-Line Reviews
What KFJC has added to their library and why...
Robert Een (b. 1952) is a composer, vocalist, and cellist best known as part of Meredith Monk's ensemble. Sounds like Philip Glass playing belly dance. Several of the works were composed for a 10-man dance ensemble. Dirge for Julius is for Julius Eastman.
Reviewed by Hemroid The Leader on October 11, 2017 at 2:33 pm
String quartets of the American composer Stanley Grill performed by the Diderot Quartet on gut-stringed instruments. Grill was raised in the Bronx and went to the Manhattan School of Music. Recalls Early Music vocal harmonies. Contemplative, peaceful, and beautiful.. quartets were composed 2012 and 2013, recorded July 2016.
Reviewed by Hemroid The Leader on October 11, 2017 at 2:04 pm
Found in the Classical library."Very little musical talk," reads the librarian's ballpoint on the reverse. Seymour DeKoven's home station was WFUV Fordham University. Some listeners found his quirky mannerisms annoying: he played exclusively music from the baroque and rococo eras, omitting the slow movements, characterizing it OTW, Out of This World, or OTG, for Galaxy or OTU for Universe. He called his style Barococo. Play this if you hate the listeners. I know some of you hate The Listener because I've heard your shows.
Reviewed by Hemroid The Leader on October 10, 2017 at 5:36 pm
Phil Kline, (x- Del-Byzanteens) out on Cantaloupe Music, here sets the ordinary Mass for chorus and the Propers for chorus and string quartet. Texts for the propers come from a variety of sources from the Bible to Samuel Beckett and are meant to describe a narrative of redemption in a blighted world. Performed by the Lionheart chorus and the Ethel string quartet. Track 10 features Kline on organ.
Reviewed by Hemroid The Leader on August 30, 2017 at 3:07 pm
Originally released on France's DSA in 2000, this is a 2008 reissue from UK's Type Records. Chauveau is a member of On, who have released through Type as well. Field recordings, uncomplicated piano compositions, canned strings. High- minded French post rock. Cujo called it rainy day music and that is pretty accurate.
Reviewed by Hemroid The Leader on August 30, 2017 at 3:03 pm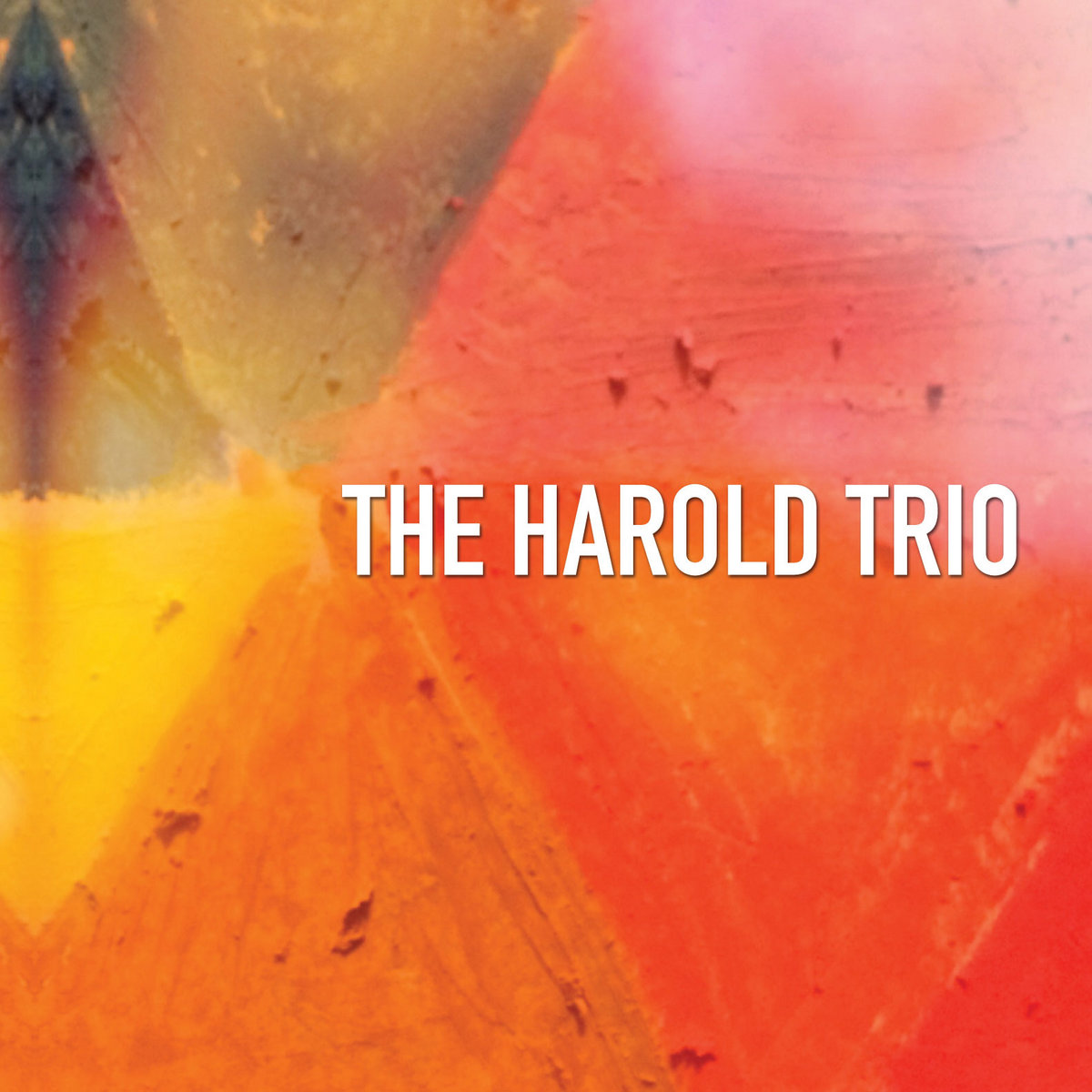 The result of an exchange between the Washington and Sweden chapters of Women in Jazz, The Harold Trio recorded this in LA for Edgetone Records in May 2016. All three women are international performers, working in places as diverse as India, Brazil, Uganda, and Sweden. They bring a broadly-informed sound that draws on jazz, classical musics, and improvisation to these impressionistic improvised tunes.
Amy K Bormet (piano/wurlitzer/voice)
Biggi Vinkeloe (alto saxophone/flute)
Tina Raymond (drumset)
Reviewed by Hemroid The Leader on August 22, 2017 at 2:28 pm
Serbian composer Milica Djordjevic (JOR ja vitch) was born in 1984 in Belgrade. 7 intently focused unpackings: thorough examinations of musical structure. Melody, harmony, rhythm, and many other conventional musical concerns are in the background. Stasis, tension, upheaval. The liner notes talk about it as crashes and reboots.
Track 1 commissioned and performed by the Arditti Quartet. Notations in the score include unpitched/noise bowing, highest possible tones, bowing on the bridge, huge glissandoing.
Well Organized.
Reviewed by Hemroid The Leader on August 16, 2017 at 5:53 pm

Dan Phillips is a Chicago guitarist who moved to Bangkok Thailand 20 years ago. His music is featured here and it is Groove oriented but also pays tribute to the AACM. Hamid drake on drums. Brass section is very strong. Recalls Raul Bjorkenheim, or Lester Bowie' s Brass Fantasy.
Reviewed by Hemroid The Leader on August 9, 2017 at 2:57 pm
West African mono chordal desert trance music. Psychedelic droning guitars. Tamasheq (Touareg) are a Saharan nomadic people who were in conflict with the government of Mali in the 80s, armed by Qaddafi. Tinariwen was formed in a Libyan camp for Tomashek rebels. This was Tinariwen's first western release after a series of regional tapes. Track one sung by a guy who'd been shot 17 times.
Reviewed by Hemroid The Leader on August 9, 2017 at 2:35 pm
Filed as CD,International
Somewhere between AHH! and UH! lie these collectively improvised free jazz livestock orgies out on improvising beings. The same 50-minute-plus composition is performed in the studio on disc 1 and live on disc 2. Linda Sharrock's post-stroke vocals are wild and primal. Very challenging and rewarding. The sidemen are right along with her, Itaru Oki, Makoto Sato, Eric Zinman, Mario Rechturn et al. CD1′s larger group's collective improvising recalls Ornette Coleman Free Jazz LP. CD2 is a smaller group and it gets raw.
Reviewed by Hemroid The Leader on August 7, 2017 at 9:12 pm
Chris Corsano – drums
Sylvie Courvoisier – piano
Nate Wooley – trumpet
The premiere recording of this lineup, in Brooklyn 2015. These four tracks work out a very promising relationship. Wooley and corsano come from a DIY/free music background and Courvoisier was educated at the conservatory in Lausanne. But maybe these distinctions are not very important as they are having a very advanced musical discussion.
The first track is 21 minutes long and it is the wildest and most tenuous. They continue to explore through the next two and by the last tune there is a sound. This band has a great sound and I think they would be crazy not to record more of it.
Reviewed by Hemroid The Leader on August 7, 2017 at 4:54 pm
Follow up to 2016′s Wood Flute Songs oversize box. All compositions William Parker. In the tradition of Mingus and Ellington. Both CDs recorded live on the same day in 2016.
Parker's namesake quartet on CD1 features OKC's Jalalu Kalvert-Nelson on trumpet, CD2 In Order To Survive quartet features Cooper-Moore on piano. Both CDs feature Parker-bass, Rob Brown-alto, Hamid Drake- drums.
CD1 – Kalvert-Nelson on "Rodney's Resurrection". Brown on "Handsome Lake." Drake and Parker swing hard all disc.
CD2 – Cooper-Moore channels Cecil Taylor and Don Pullen. Check out "Some Lake Oliver." Parker's bow on "Sunrise .." lets you know he is completely in control.
Reviewed by Hemroid The Leader on July 26, 2017 at 5:29 pm
Carl Stalling composed the scores for Warner Brothers Cartoons from 1936 to 1958. He is one of three composers credited with the invention of the click track. He had the 50 piece Warner Brother Orchestra at his disposal and was encouraged to use the Warner Brothers back catalog in his compositions. He developed the surrealist "Looney Tunes" style of rapid-fire musical quotations, puns, and sound effects.
Reviewed by Hemroid The Leader on July 5, 2017 at 6:11 pm
Filed as CD,Soundtrack
Piano and orchestra. 3 movements, 50 minutes. Took Brahms 5 years to write this, completed in 1859. Vigorous, learned, and uncompromising. "The Texan Who Conquered Russia" — Van Cliburn on the ivories. Give it a spin!
Reviewed by Hemroid The Leader on June 27, 2017 at 11:23 pm
Solo trumpet. Non- musical approach. Gaseous outbursts from the release valve. Mouthpiece makeouts, valve thumping, brassy breathing, soft frantic knocking. Auto mechanic's friend. Every once in a while it will startle you. Some tracks very quiet. Can you hear that noise?
Reviewed by Hemroid The Leader on June 27, 2017 at 10:45 pm
Son of the German Diplomat to Moscow at the outbreak of the first World War, Walter Spies was a primativist painter who drifted eastward into Bali in the 1920s. He brought Balinese culture to the west and had a great influence on modern Balinese art and music.
In the 30s Spies and the Indonesian dancer Wayan Limbak adopted ketchak, a Balinese trance ritual, into a drama and dance intended for performance before Western tourist audiences. The syncopated Ketchak chant can be heard in Satyricon, Akira, and Blood Simple.
This is an example of what James Clifford describes as the "modern art-culture system" in which, "the West or the central power adopts, transforms, and consumes non-Western or peripheral cultural elements, while making 'art,' which was once embedded in the culture as a whole, into a separate entity."
The Ketchak chant can be heard on Side A, Band 6.
This record is an uncredited reissue of 1961′s music of Indonesia produced by Henry Cowell and released on Smithsonian Folkways. The Shiok! label is based in Singapore.
Regardless, these recordings are great quality and very compelling, gamelan and wood flute. Indonesian lutes, vocal and violin. A ceremonial tone pervades throughout.
Reviewed by Hemroid The Leader on June 27, 2017 at 10:35 pm
Filed as 12-inch,International
Julius Eastman was a black gay composer/vocalist in late 70s/early 80s New York, performing and recording with the New York Philharmonic and Meredith Monk and others. He suffered from mental illness, the super threw all of his stuff out on the street in '81 and 9 years later he died in obscurity at a in Buffalo. Scholars have been putting the pieces together since then.
This concert was in 1974 in Albany. 12 or 15 performers memory is hazy. At the performance soup was served and Eastman wore a dress. A mechanism of Eastman's invention plays sleigh bells for about 70 minutes. The vibraphone hammers out a motif that is expanded upon by the ensemble. In Eastman's words, "the end sounds like Angels opening up heaven … euphoria."
Reviewed by Hemroid The Leader on June 11, 2017 at 8:36 pm
One long track 39m. Piano and a bunch of fumbling. Will make you think something is wrong with the car. About 38 minutes in a toy drum machine takes over. Noises. A plastic straw makes an ominous sound and brings the proceedings to an absurd finale.
Tanya Chen (Tender Buttons) plays piano, electronics, toys.
The liner notes have a picture of some salmon fillets and a microphone.
Reviewed by Hemroid The Leader on June 11, 2017 at 8:22 pm
In 1912 Rudolf Firkusny was born in Moravian Napajedla, in what is now Czechoslovakia period he studied with Janacek, touring Europe in the 1920s and premiering in London in 1933 and New York in 1938. He fled the Nazis in 1939, escaping to Paris and settling in New York.
William Primrose was a Scottish violist, teacher, and author. He was part of the NBC Symphony Orchestra with Jascha Heifetz and others. He began in 1924 as a professional violinist and switched to the viola in 1930. Late in life he developed hearing difficulties that prevented him from hearing certain pitches. He died in Utah.
Brahms' Op. 120 are his final chamber works. Published in 1895. Brahms loved the clarinet and wrote These originally for clarinet and piano although he also wrote a version for viola. Side A begins with a 4 bar piano theme in octaves that has been shown in recent analysis to be generative of every musical idea that follows. Side B is not too shabby either.
Reviewed by Hemroid The Leader on June 8, 2017 at 2:27 pm
9 digital-style dubs on a blue spatter transparent LP in an edition of 1000. Pressed exclusively for Record Store day 2017 by VP Records out of Jamaica, Queens.
Jah9 is dub poet and certified yoga instructor. Mad Professor got his name as a boy due to his fascination with electronics. He began his career in music in 1973, as a service technician.
Reviewed by Hemroid The Leader on May 24, 2017 at 4:08 pm
Next Page »