KFJC On-Line Reviews
What KFJC has added to their library and why...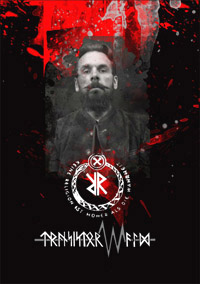 Martial Neo-folk from Ryr
Doomy ambient from Transistorwald
Cyrillic song titles leading to a lot of questions
Militant pagan hymns of vengeance and honey.
Reviewed by Hemroid The Leader on December 7, 2017 at 3:36 pm
New-music string quartet with compositions from Brooklyn composers Tyondai Braxton (Battles), Kyle Sanna, and others. You may wonder, "Why?" as the album starts with technically very difficult yet musically vacant material. Progressing through the material, I had a hard time connecting. Track 8 "Sequence …" is very different: seductive, melodic. Listening to the CD on repeat, successive listens were more interesting. I still feel special about Track 8 but… I dunno. Now it's in your hands.
Reviewed by Hemroid The Leader on December 7, 2017 at 3:01 pm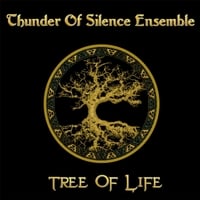 Healing blood-cooling and de-acidifying medicinal music meditations featuringsinging bowls, pan percussion, and electric harp. The four directions and the ten thousand things. Put up the dream catcher.
Reviewed by Hemroid The Leader on December 7, 2017 at 2:36 pm
This is the fourth CD devoted to the works of Alvin Singleton (b. 1940) and our second in the library. These five important chamber works were composed between 1971 and 2003. From 71 to 85 he lived overseas returning to the US as resident composer for the Atlanta Symphony Orchestra.
Track 1 is vibes and piano. Track 2 solo flute workout. Track 3 features Children's Chorus w/male speaker. Track 4 features clarinet quartet. Track 5 is clarinet and piano.
Reviewed by Hemroid The Leader on November 26, 2017 at 5:54 pm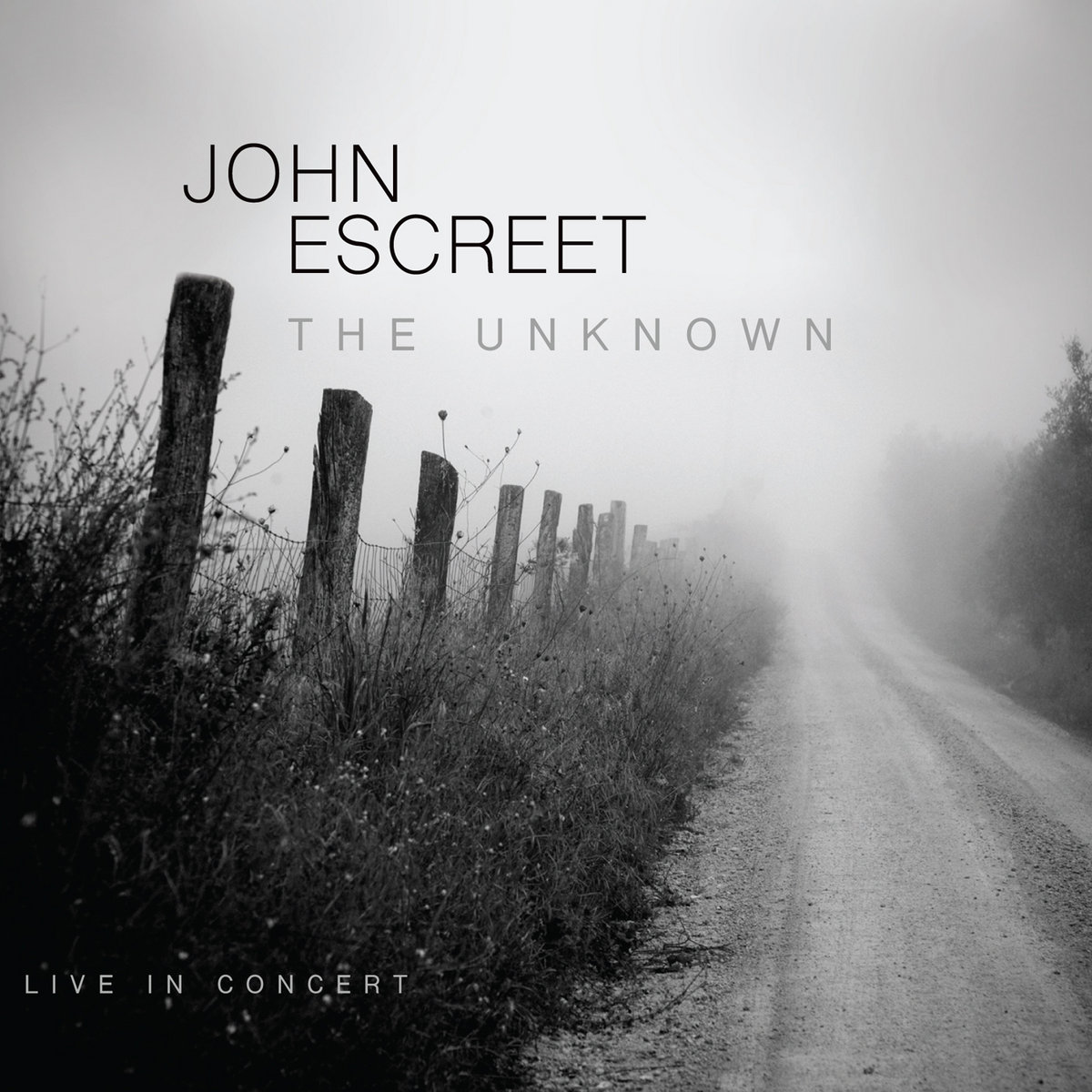 Totally improvised music from talented improvisers, quality live recording. Pianist John Escreet adds Evan Parker to his working trio of bassist John Hebert and drummer Tyshawn Sorey. The quartet has recorded previously in 2014. This Feb 2016 live recording in Holland documents their first time playing completely improvised music. Two long Tunes, from consecutive dates- the first 45 minutes the second 30 minutes and it ends with the audience clapping. Well worth it. Shows a lot of range from sensitive Stillness to overblown Madness. Top-level musicianship. Tyshawn Sorey is a great drummer.
Reviewed by Hemroid The Leader on November 21, 2017 at 3:44 pm
Anna moffo turned down Hollywood to attend Curtis Institute of Music in Philadelphia. She got a Fulbright to finish her studies in Rome, where she starred in televised Opera.
Arias. A1 has bad scratches. Everything else is pretty great. she hits the high notes.
Reviewed by Hemroid The Leader on November 21, 2017 at 3:10 pm
A marvelous Journey through A bunch of books from the library, read by Cambridge University students.
Fuck school and fuck grades. Play if you hate the listener. Or if you have the upmost respect for them, whatever
Reviewed by Hemroid The Leader on November 15, 2017 at 12:13 am
Live recordings. Oum Kalthoum and Fairouz are the two most beloved female singers in the Arab world. Fairouz is considered more accessible to Western ears. If you ask the taxi driver in Amman which is greater, he will tell you it is an unfair question that is impossible to answer.
In the words of Amazon reviewer K.S.A.: "I love it; it contains all famous songs for Fairoz. Also, packaging method is representing an expert person. Generally, I'm satisfied 100% from this deal. I suggest increasing your library for Fairoz.
Thank you"
Reviewed by Hemroid The Leader on November 14, 2017 at 11:50 pm
Filed as CD,International
Originally issued in 1977, a jewel of the national discography! Jibaro are the mountain-dwelling inland people of Puerto Rico. Don Chuito's voice is wonderful. Nieves Quintero on the Cuatro, the 10-string national instrument of P.R. Enjoy this like the dog on the cover.
Reviewed by Hemroid The Leader on November 4, 2017 at 5:22 pm
Filed as CD,International
SharkiRoma is a band of Japanese gypsies from Tokyo. This "original Gypsy style unit" is anchored by Violin, oud, and hand percussion and supported by guest musicians on accordion harmonica vocals and violin. These guys play belly dance shows in Tokyo Live rooms. Track 10 is a take on Wagner's Walk??re.
Reviewed by Hemroid The Leader on October 25, 2017 at 3:49 pm
Filed as CD,International
To John corigliano the problem with writing a percussion concerto was that "the very thing that makes it the perfect accent to other orchestral sonorities makes it unsatisfactory when it takes the spotlight in a concerto." To write Conjurer, he distilled his concept into wood, metal, and skin. Profoundly deaf Scottish percussion Master Dame Evelyn Glennie introduces the 3 choirs via cadenzas which are taken up by the orchestra.
In Vocalise, a singer and Philharmonic Orchestra begin acoustically and amplification and electronics are introduced.
Reviewed by Hemroid The Leader on October 25, 2017 at 3:37 pm
Before westerners brought their diseases to the island, Tahiti's main problem was overcrowding. An extremely rigid caste system kept everybody in place. Supernatural tabus hovered overhead. No mistakes were made, existence was predetermined. Genealogies, war stories, talisman chant, percussion, and dance reinforce the social structure and warded off bad vibes. Some hula and beautiful and then some very primal.
Reviewed by Hemroid The Leader on October 25, 2017 at 3:31 pm
Filed as CD,International
Robert Een (b. 1952) is a composer, vocalist, and cellist best known as part of Meredith Monk's ensemble. Sounds like Philip Glass playing belly dance. Several of the works were composed for a 10-man dance ensemble. Dirge for Julius is for Julius Eastman.
Reviewed by Hemroid The Leader on October 11, 2017 at 2:33 pm
String quartets of the American composer Stanley Grill performed by the Diderot Quartet on gut-stringed instruments. Grill was raised in the Bronx and went to the Manhattan School of Music. Recalls Early Music vocal harmonies. Contemplative, peaceful, and beautiful.. quartets were composed 2012 and 2013, recorded July 2016.
Reviewed by Hemroid The Leader on October 11, 2017 at 2:04 pm
Found in the Classical library."Very little musical talk," reads the librarian's ballpoint on the reverse. Seymour DeKoven's home station was WFUV Fordham University. Some listeners found his quirky mannerisms annoying: he played exclusively music from the baroque and rococo eras, omitting the slow movements, characterizing it OTW, Out of This World, or OTG, for Galaxy or OTU for Universe. He called his style Barococo. Play this if you hate the listeners. I know some of you hate The Listener because I've heard your shows.
Reviewed by Hemroid The Leader on October 10, 2017 at 5:36 pm
Phil Kline, (x- Del-Byzanteens) out on Cantaloupe Music, here sets the ordinary Mass for chorus and the Propers for chorus and string quartet. Texts for the propers come from a variety of sources from the Bible to Samuel Beckett and are meant to describe a narrative of redemption in a blighted world. Performed by the Lionheart chorus and the Ethel string quartet. Track 10 features Kline on organ.
Reviewed by Hemroid The Leader on August 30, 2017 at 3:07 pm
Originally released on France's DSA in 2000, this is a 2008 reissue from UK's Type Records. Chauveau is a member of On, who have released through Type as well. Field recordings, uncomplicated piano compositions, canned strings. High- minded French post rock. Cujo called it rainy day music and that is pretty accurate.
Reviewed by Hemroid The Leader on August 30, 2017 at 3:03 pm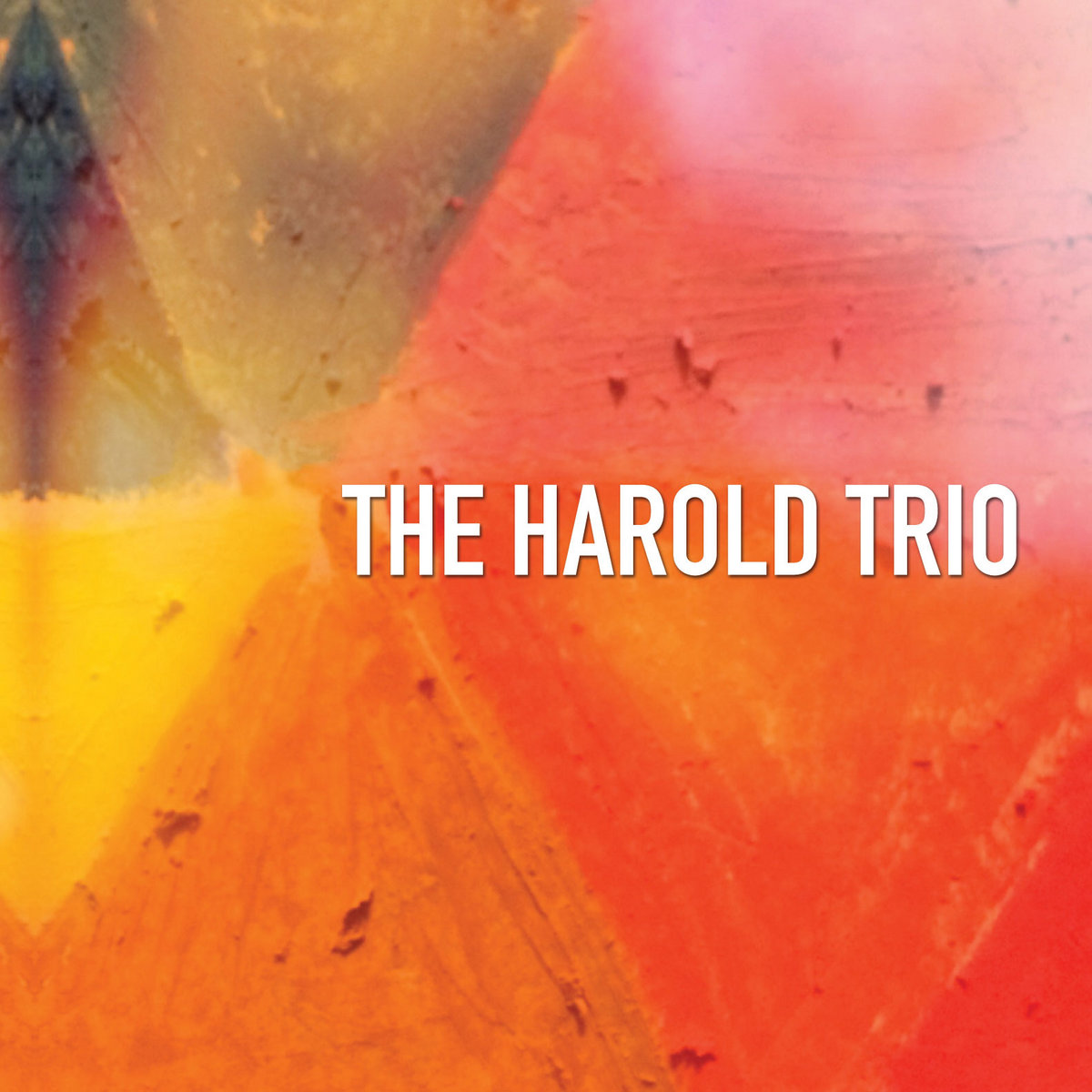 The result of an exchange between the Washington and Sweden chapters of Women in Jazz, The Harold Trio recorded this in LA for Edgetone Records in May 2016. All three women are international performers, working in places as diverse as India, Brazil, Uganda, and Sweden. They bring a broadly-informed sound that draws on jazz, classical musics, and improvisation to these impressionistic improvised tunes.
Amy K Bormet (piano/wurlitzer/voice)
Biggi Vinkeloe (alto saxophone/flute)
Tina Raymond (drumset)
Reviewed by Hemroid The Leader on August 22, 2017 at 2:28 pm
Serbian composer Milica Djordjevic (JOR ja vitch) was born in 1984 in Belgrade. 7 intently focused unpackings: thorough examinations of musical structure. Melody, harmony, rhythm, and many other conventional musical concerns are in the background. Stasis, tension, upheaval. The liner notes talk about it as crashes and reboots.
Track 1 commissioned and performed by the Arditti Quartet. Notations in the score include unpitched/noise bowing, highest possible tones, bowing on the bridge, huge glissandoing.
Well Organized.
Reviewed by Hemroid The Leader on August 16, 2017 at 5:53 pm

Dan Phillips is a Chicago guitarist who moved to Bangkok Thailand 20 years ago. His music is featured here and it is Groove oriented but also pays tribute to the AACM. Hamid drake on drums. Brass section is very strong. Recalls Raul Bjorkenheim, or Lester Bowie' s Brass Fantasy.
Reviewed by Hemroid The Leader on August 9, 2017 at 2:57 pm
Next Page »