KFJC On-Line Reviews
What KFJC has added to their library and why...
Ukrainian Black Metal in the Pagan style. SoM reissue of Drudkh's second album from 2004, an extremely important part of the Black Metal canon, taking as it did the Folk influence introduced by Bathory and Enslaved to levels of sophistication only previously attained perhaps by Ulver. Possibly the most heart-wrenchingly beautiful (yes, beautiful!) guitar riffs ever composed for this style of music. This is accomplished by combining the cold atmospheres of Burzum or Graveland with Slavonic folk melodies. Hoarse growls about who-knows-what from guitarist Roman Saenko (see also: Astrofaes, Dark Ages) fit perfectly into the vast mix. The minor key synth symphonics are very subtle. There are some clean guitar leads too that sound curiously retro a la Forgotten Woods.
Don't worry about wannabe Stalinist witchfinder rock critics' boring bloring about the band's alleged politics, this album is about their homeland in a way that transcends politics or rational thought. A pure expression of souls locked in seasons and soil, or: nature-metal with balls. A1, A3 and B2 are gorgeous instrumentals if you can't deal with the shrieks.
Reviewed by Lord Gravestench on September 28, 2016 at 3:46 pm
In this time and age it's a sensory pleasure to listen and review Yppah's Eighty One release from 2012, lushfull, playful and optimistic shoegaze dream pop similar to Lush, Coctau Twins and similar more feminine aspects of shoegaze. This recording has similar tonality as Ulrich Schnauss with plentiful of guitar soundscapes and female singing. Yppah is actually the texan Joe Corrales Jr. The first vinyl is more restrained and dreamy while starting with the C side the rhythms get more energetic with even some signature slow tempo drumNBass and hip hop elements mixed into the traditional live played guitar/bass/drums/synth setup. Anomie Belle sings in some tracks and her singing fits like a glow similar to Liz Frazer vocal lines. This is beautiful and playful music; sounds like someone had fun in the studio. Pure musical joy from beginning to end.
Reviewed by Kai Sync on September 28, 2016 at 11:12 am
No-nonsense Power Electronics from Oakland's Mackenzie Chami (Crown of Cerberus/Winters in Osaka/Disgust). This project is an outlet for Chami, who is of Lebanese Maronite Christian heritage, to explore issues related to Arab nationalism.
The theme of this particular tape is ambiguous, as the torn screams of the two A tracks are incomprehensible despite the frantic impotent rage they convey. The only clues are the song titles and the insert's "The sins of the Father have become the glory of the Son." A1 begins with sampled Christian chants and somehow manages to do so without sounding utterly cliche. Koufar's signature weighty sine wave generator loops and layers of distortion are in full effect on both 10 minute sides of this limited 2015 cassette (94/100) on the artist's own label.
Recorded with the assistance of Chami's Terror Cell Unit collaborator, Samuel Torres of Miscreant, it exhibits an angular sound probably influenced by Intrinsic Action, Genocide Organ, and Iron Fist of the Sun. The best track is the sidelong on B, a voiceless behemoth of interlocking machinery that rolls over you on tank treads. Threatening and unapologetic, as Industrial music should be.
Reviewed by Lord Gravestench on September 27, 2016 at 9:30 pm
Prepared-piano impresario Magda Mayas leads a group of improvisers to experience their instruments as assemblages of resonant material. Sparse. Lots of scraping, fumbling, bowed cymbal. More Mayas in the library
Reviewed by Hemroid The Leader on September 27, 2016 at 6:29 pm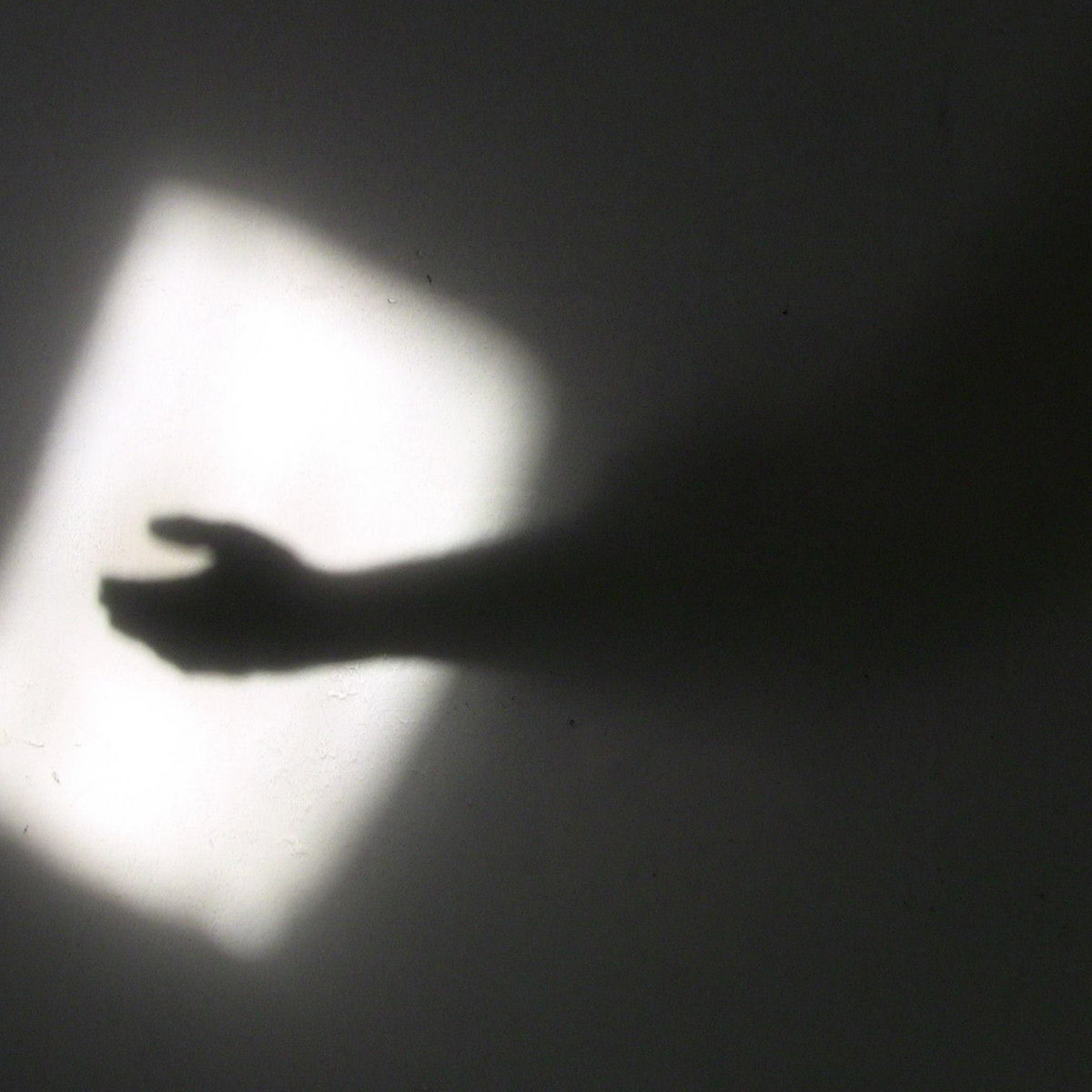 trans: The Hand That Seeks The Light. It must be really dark in there. The band fumbles madly for their instruments. Somebody turn on the light! Strange ensemble, like a pot stirred non-stop, never allowed to simmer. Just steamy fumble. Bassist Del Piano leads two different bands through two CDs on the excellent Tokyo label Improvising Beings. Subtle electronics are more noticeable on CD1.
Reviewed by Hemroid The Leader on September 27, 2016 at 6:23 pm
Holy holly cowabunga! If this is the future of "pop" music as many are saying, let me in and get the hell out of the way while I push you down. Herndon hails from CCRMA out of Stanford University. A composer, electronic musician and sound artist, "Platform" is Herndon's second album. It comes with much critical praise, and well deserved, but possibly not a huge listenership, unfortunately. New is difficult for folks. Ten compositions, eight with lyrics one of which is a spoken word ASMR type experience ("Lonely At the Top"), two instrumentals. Production values are supreme. Tweaked twisted turned around glitch click blurp electronic madness. Lyrics may start out smooth but become blasted, distorted, split apart. Sound bites bytes spin pppunch in and speed out quickly. Vocals get distorted. Electronic beats go on then explode. Herndon's child like voice may be punctuated by shards of glass of metal bits scraping. Breathing. Feet pounding. The future is now and it is full of information that fills our heads, ears and hearts. Quality.
Reviewed by Naysayer on September 26, 2016 at 11:11 pm
Fourth World Magazine is the project of Spencer Clark (Black Joke, Monopoly Child Star Searchers, Vodka Soap, one half of The Skaters, with James Ferraro). This 2014 release includes a 12″ LP and a magazine with stills from an accompanying film by Amy Roselynn Faust and an essay by David Keenan (Wire contributor and co-proprietor of Volcanic Tongue until its closing in 2015). Together, the works draw inspiration from Clark's dreams to conjure a realm where the cenobytes from Hellraiser are reimagined as benevolent mythological figures chilling in a divine Renaissance tableau. The result is a collection of twisted lost chapters from Disney's Fantasia. In Faust's film, "A New Image of Man," we see Pinhead's mug, emerging through VHS tracking lines and rainbow haze, superimposed onto images of ancient clay figurines and classical Greek frieze. The LP holds Spencer's soundtrack – a bewildering pastiche of ceremonial drumming, droning synth chords (T.1), field recordings, synthetic flute and other electronic orchestral sounds (T.2 and T.4), and harpsichord fantasy (T. 3). I hear flashes of The Residents, or even Carlos' Switched-On series – sounds that are both classical and futuristic, dripping with 70s/80s/90s cheeze yet strangely timeless.
Reviewed by lexi glass on September 25, 2016 at 3:05 pm
The Aural Films label features releases that are soundtracks to films that don't exist, except in the minds of the listeners. That said, this particular CD is mesmerizing in its ability to call up images of the chilly, desolate landscapes of the Arctic in which inuksuks, man-made stone cairns, serve as guides for travelers who brave the frozen landmasses. Hertz and Mystified do a stellar job creating the minimal, tribal soundscapes in which the percussive beats hauntingly remind us that life is possible even in these frozen climes.
Reviewed by humana on September 23, 2016 at 12:57 pm
There's something otherworldly and beautiful about this collaboration between Hanoi-based Nguyen, who contributes the piano, music box, and chimes, and Chicago guitarist and laptop artist Cinchel (Jason Shanley). The mix of peaceful, mellow drones punctuated by nostalgic music box plinking is hypnotic and calming. The design of the CD sleeve shows player piano paper rolls along with diagrams of music boxes, whose movement is indeed reminiscent of an old soul. Let your soul be moved.
Reviewed by humana on September 23, 2016 at 12:42 pm
This is the 2013 EP from veteran German lush techno producer Thomas Fehlman (also one of the on/off members of Orb.) A side, Tree: tribal techno with twists and turns, most colorful treatment than expected with syncopated chords patterns and sneaking-in bass lines. B side: Starts on a mellow ambience tone but twists into a a vintage funky tech house variation with the ambience emerging from time to time. This is high grade electronica.
Reviewed by Kai Sync on September 21, 2016 at 5:10 pm
First album from Taint, the wonderfully named degenerate Noise/Power Electronics act of Texas' Keith Brewer (also of the P.E. project Mania), originally out in 1993 on cassette. This 140-gram LP reissue is limited to 199 copies on Italy's Urashima label. It's just fantastic stuff, inspiring reflections on Consumer Electronics, Macronympha, mental illness and the horror of organic forms. Frantic scrap metal rummaging, creaking and battering, unbelievably annoying high-frequency feedback sizzles and shrieks, brown-noise buzzes and other gross ambiguous gagging retching sounds like Down Syndrome piggy slaughter; no vocals are included as far as I can tell, so the P.E. element hinges on the engine-like synth pulses that sometimes emerge to dominate the mix, as well as that hint of a Death Industrial beat on A2. Mostly it is absolute fucking chaos, alienating, hateful and unpalatable as a diarrhea milkshake. So many elements will be familar to noise fans, but it all sounds so totally unique and fresh, so much that it's a little crazy it was recorded 23 years ago. Sickening perfection, chug it down
Reviewed by Lord Gravestench on September 21, 2016 at 4:37 pm
Los Protones are a surf band from Peru with great playing, nice use of keyboards. Surf through and through with some horror, hot rod, rockabilly, exotica, and soundtrack influences. A nod to Peruvian Chicha in track 11.
Reviewed by Cousin Mary on September 20, 2016 at 2:48 pm
Texas rocky-road from James Arthur (The Reatards, C.C. Riders, A Fest of Snakes) & co. driving beat, driving music, really. get in the van, pack the bong and shoot down the highway until you reach the moon or other far off planet. this release feels familiar, nothing ground breaking or off kilter, zany, what-have-you. straightforward into the night.
Reviewed by mouthbreather on September 20, 2016 at 1:11 am
pop garage sounds from Brian Tristan – guitar vox(the Cramps, Nick Cave and the Bad Seeds), Kiki Solis – bass(Baby Baby Dance With Me), Ron Miller – drums (Switch Hitter), and Mark Cisneros – guitar(Medications, Deathfix).
expect rock'n'roll, surfy psych grooves, walkin' tunes
all yummy
Reviewed by mouthbreather on September 20, 2016 at 12:38 am
eat the whole bag of mushies and get psyched, spaced out, come around. splashy synthetic fart bass permeates the trip. expect occasional outbursts of beat driven energy, followed by slower methodic jam, and then a breath of fresh air on the street while the rest of the band makes noise in the studio.
a nice trip, bounce the needle anywhere and play
Reviewed by mouthbreather on September 19, 2016 at 11:27 pm
Old school Black Metal filth in the vein of NME, Sabbat, Aura Noir and early Sodom. It's classic-sounding without necessarily resorting to some of the more bombastic 80s tricks, and easily some of the best metal out of Oakland in this style right now. Members of Dead Man and Caffa sometimes bring a Harassor-like Black Metal Punk sound, but there's some juicy 80s soloing too, and some Death Metal riffage. The intro and outro tracks are the guitarist's tributes to horror movie synth soundtracks of yore. Hallucinator played at KFJC in 2015 before they had any releases: a rare exception to station policy based on the bone-dry raucousness of their live sound. Many thanks to Transylvanian Tapes for getting this tape to us so this intriguing new project can finally be represented in our library.
Reviewed by Lord Gravestench on September 19, 2016 at 6:39 pm
Silence / listening advocate Pauline Oliveros recommends 2 hours of silence per day for optimum brain function. During who's show?
Compositions for orchestra. Recorded in Belgium. Many other works in the A library.
Reviewed by Hemroid The Leader on September 18, 2016 at 2:33 pm
Take some great music from Alex Paterson and Thomas Fehlmann, set Kompakt founder Wolfgang Voigt (aka Wassermann) and LA producer Teebs the task of remixing that music, and you get this sparkling result.
A1 is super cool remix that starts slow but takes off and builds to a cruising altitude with beats and vibes, not unlike what we could imagine a moon journey would be.
B1 opens in medias res and continues with nice energetic beats with chimes and layers throughout, including samples that sound like "Obi-Wan Kenobi, help me."
B2 is more noisy but includes bird chirps.
One of the samples says, "First, God does not exist." No need to worry–as long as music like this does, we're good.
Reviewed by humana on September 17, 2016 at 10:07 am
Born in St. Louis, Missouri and awarded a scholarship to attend the St. Louis School of Music, trombonist Michael Vlatkovich has lived in Los Angeles since 1973. His session resume includes films such as John Cassavettes' Tempest.
Here, he leads a quartet in a creative improv setting. Jonathan Golove's electric cello is alternately bowed and plucked, and along with David Mott's baritone sax stands in for the bass. Chris Garcia on drums. Trombone, bari sax, and drum often conjure a second-line feel.
Reviewed by Hemroid The Leader on September 16, 2016 at 3:25 pm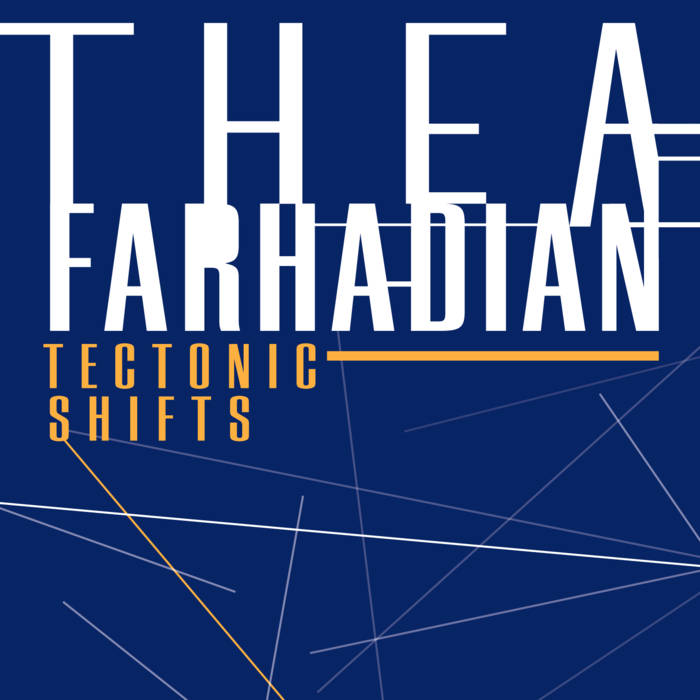 Violinist/Composer Farhadian plays solo violin processed through Max/MSP. Jagged. Sometimes creepy sounds. Meditative. Composition and improvisation blended together. Redolent of the Near East.
Reviewed by Hemroid The Leader on September 16, 2016 at 3:23 pm
Next Page »