KFJC On-Line Reviews
What KFJC has added to their library and why...
Beats to buck you up when you're got the blues, from LA producer Oso Blanco. Flipping a soul sample is a tried and true, and sometimes tired, beatmaking formula, but it's done really well here, at times with the creativity of the legends themselves, Dilla and Madlib. There's also weird touches that give this a sound all its own – glitches and skips, blasts of electronic noise, samples that dissolve into sine waves or swerve off the rails like they're being played on one of our ancient tape decks (don't worry I checked, it's supposed to sound that way!) – that will either catch your interest or harsh your vibe. Still there's some good, head nodding sections, and I might've stood up and danced when one of my favorite jams came into the mix about 20 minutes in on the A side. Though the tape's instrumental, there's lots of samples from (mostly breakup) movies, some with dirty words, sooo: FCCs on both sides.
Reviewed by lexi glass on May 15, 2018 at 8:24 pm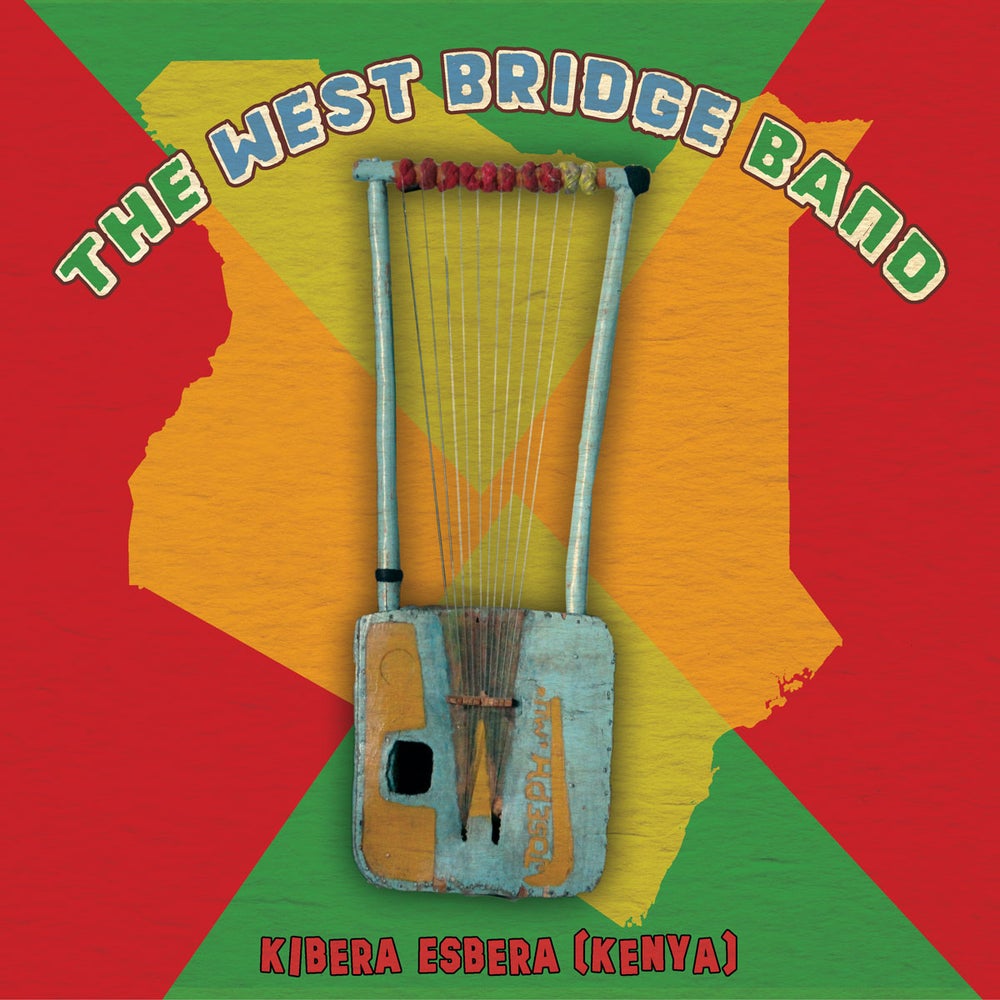 This 4-piece consists of Luhya tribesmen from Kenya on a mixture of homemade and more traditional Kenyan instruments. These instruments live with 2 million others in the Kibera slum outside Nairobi. They live in crushing, impossibly cramped poverty. Their dayjob is entertaining safari tourists, swapping clothes on the break to appear like a new band- this album was recorded by Ian Brennan in a family's home the size of a car interior.
Reviewed by Hemroid The Leader on May 15, 2018 at 2:39 pm
Filed as 12-inch,International
Oakland musician and Outsound New Music Summit organizer Rent Romus takes his sax and flute to Helsinki, Finland where he is joined by excellent Finnish musicians to make this remarkable live 2017 album.  Very weird but very beautiful and listenable.  Sound is terrific, lovely tones from all instruments.  The tracks do not remind me of anything I have heard before and that's a good thing.  (A kantele is a traditional Finnish zither.)
Reviewed by Cousin Mary on May 10, 2018 at 12:17 pm
Guitarist Todd Novak (Cowlicks) is known for his country blue grass music but this band plays surf music.  The EP is all instrumental and features drummer Martyn Jones (Mermen), bass Johnnie Hamilton (Mach IV, Berzerkers), with keyboard work that adds a nice difference from Scott Theakston.  Definitely surf but with an edge.
Reviewed by Cousin Mary on May 10, 2018 at 10:51 am
Hard bop meets avant garde in this outstanding session from 1963.  Original recording and remastering were both done by Rudy Van Gelder.  Excellent piano from leader Andrew Hill, stunning "side men" include Joe Henderson on sax, Richard Davis on bass, Roy Haynes on drums.  Does it get any better than that?  Edgy and marvelous.
Reviewed by Cousin Mary on May 10, 2018 at 9:58 am
Solo guitar carnage from Reg Bloor, an NYC experimental/metal guitarist. Bloor went solo recently, starting with her excellent 2015 release Themes for an Imaginary Slasher. Before that, she played in Glenn Branca's ensemble for nearly two decades, served as concertmaster for several of his symphonies for 100 guitars (she and Branca are married), and collaborated with Bowie, Thurston Moore, GYBE and others. Bloor wields her axe fearsomely, churning out dissonant melodies that slash like a thousand blazing knives. Some pieces move in precise, repetitive melodic cycles, like the climactic bloody scene in a horror film playing in an awful continuous loop. In others, the guitar notes are blurred into a thick blackout. Brutal and brilliant.
Reviewed by lexi glass on May 8, 2018 at 8:38 pm

Served up by ZudRangMa records in Bangkok,
a fantastic store run with keen (and khaen)
love by Maft Sai (connections to next door
Studio Lam where Molam and Luk Thung artists
often perform). Traditional flavors are strong
but varied on this collection of their label's
recent 45s. Opening with the towering power of
the khaen (a bamboo pipe organ that sends
skyscrapers of sound out of one's mouth). The
vocal stylings are so great, kicking up a kind
of gymnastic percussion that dances over drums
and other skins. Check out Chanpen Pornaswan
(B2) for a sterling example, or for the male
counterpoint of view, Aa Jaan Jitakorn Molam
Group (B3) for that surging form of singing.
(B1) actually goes all in with onomatopoeia
on "Ding Ding Dong." That piece feels like
an island sound system with its proud horn
punctuation and killer drummer. So much
style, swervy and hypnotic. Even without
vocals, "Lam Plearn Diew Khaen Diew Phin"
and "A Ba Ni Bi" have dance floor beckoning
beats that slide up to you, A3 a jangley
bouncer, while B4 is a vibraphone groover.
I like to pretend Onuma Singsiri's (A4)
song is some kind of Thai darkwave, but
the initial Joy Division blotted out by funky
sproingy synths and her "how ow how ow ow"
quick cadences. All solid but do NOT miss
Warin Shinaraj (A2) it transports me every
time, not to Bangkok, straight to Paradise.
Her voice lingers on notes then darts away
the guitar and drum anapestically waiting
on every word, ending with a strange calming
blend of laughter and piano ripples. Wow!
New York vs Noo Yaak! We all win.
-Thurston Hunger
Reviewed by Thurston Hunger on May 5, 2018 at 12:39 pm
Filed as 12-inch,International

No stranger to KFJC's airwaves, Marisa Anderson
unites with Portland powerhouse Mississippi Records
to reissue her 2013 release of an homage not just
to the Traditional Songs of the title, but to the
guitar. It's all instrumental, and all electric,
and weaves between reference and reverence. She
can pluck gentle and clean as on "Farther Along"
or tiptoe near the third wire that Junior Kimbrough
use to ride with "Pretty Polly." Songs that are
pulled deep from the heartland, if not the heart
of this country appear : "May The Circle Be Unbroken"
and "Amazing Grace." But Marisa's domain extends
beyond natural and sonic borders, "Bella Ciao"
is indeed beautiful, and builds up a nice storm set
of chords. Dig the super reverb recoil on "Johnny
I Hardly Knew Ye." A lot of the album has a solemn
and introspective vibe, often soothing but not without
a bout of bitterness. That being said, she concludes
with a downright jouncy "When the Roll Is Called Up
Yonder." Perhaps that is the arc of the blues, to
struggle humbly and with grace, but carry a heavy
weight till we hit our run-out groove and the
needle rises with us to the skies.
-Thurston Hunger
Reviewed by Thurston Hunger on May 5, 2018 at 12:37 pm

Drunk punk duo out of Sweden, well drunk is
a bit unfair as the topics of their lyrics are
sobering, but the rock on display here is
dive-bar distorted and grasping for a 2am
closing anthem vibe. The signature of the duo
(deviating from their folk roots, but not thaat
much) is the warble of Lilou. Raw emotion rasps
her throat and a vibrato attacks without warning.
Think Jello Biafra as Judas Iscariot in Jesus
Christ Superstud. Lilou sings to defy both
multinational corporations and conventional
musical keys. It's fascinating in a harrowing
manner. John provides guitar and pen for the
words coming out of Lilou's mesmerizing mouth.
The leadoff cut has the martial chop and snap
of some of the Ex's stuff, while #2 definitely
has AmRep pep. They are a husband and wife duo
who might have met in the classified ads of
Sweden's version of "The Nation." -Hunger
Reviewed by Thurston Hunger on May 5, 2018 at 12:35 pm
Walbrzch (VALL-breck) is a small town in Poland, supposedly the site of the Nazi gold train, also the site of these recordings. David Kechley is professor emeritus at Williams College in MA. CD1 is Karasuma, a "fast funk for orchestra". This crossover piece was premiered by the Boston Pops. Very questionable. CD2 is Wakeful Visions / Moonless Dreams, A Symphony in 4 Movements. Each movement starts from a text, Shakespeare, Basho, Proust, and the bible. Notari, Notari features the flute, and Something Wicked is more rhythmic.
Reviewed by Hemroid The Leader on May 4, 2018 at 10:52 pm
His feet are walking on hard ground and his head is in the blue ethers. Always a story-teller, Red tells about BB King and Lightnin' Hopkins. The band tracks are Chicago blues. The solo tracks can be strange, childlike (see #5, 8). Very addictive.
Reviewed by Hemroid The Leader on May 4, 2018 at 10:12 pm
Shadow on Everything is the latest from Brooklyn post-punk noise makers Bambara and is their followup to the more raw and tight sounding 2015 effort Swarm. Shadow can be succinctly described a modern take on all things Birthday Party and its numerous offspring. Upon first listen, I was struck by the similarity to Nick Cave and the Bad Seed's 1987 release Tender Prey with its long meandering intro track The Mercy Seat. Western Goth themes of nooses, damsels, and skulls pervade from begining to end. Reid Bateh's vocal stylings have smoothed out since Swarm which complements the more polished feel of this release. A noteworthy and original element of Shadow is the extensive use of ambient tape loops to successfuly create background texture that enhances the aura of foreboding. The track Backyard (11) nicely incorporates complimentary female vocals by Lyzi Wakefield. While the inspiration of their Australian forefathers may be a little too obvious to make this an overwhelming once in a lifetime release, this is still a strong effort. Should appeal to a wide swath but especially those who enjoy noisy goth tinged post-punk.
Note: Tracks 4 and 7 are instrumental atmospheric tracks that are short and quite strong
musically.
Reviewed by Jim Hunter on May 3, 2018 at 7:20 am
Primordial Wound is the project of Seattleite Dan Fried. Two sidelong pieces made from "shortwave radio, field recordings, tape, synth, effects, and feedback." Each track follows an arc, moving through a range of sounds: the opening collage of radio broadcasts on the title track, extended blasts of metallic noise propelled by human screams – the rot coming from within – and sparser passages of ringing, drones, and forgotten remains. A hybrid of harsh noise and electroacoustic sound art, this is another unique new release from Oxen.
Reviewed by lexi glass on May 1, 2018 at 9:35 pm
Harsh noise wall split cassette from two Seattle noise artists. Peter Keller (also working under the names Bacillus, Dirac Sea and others) is Condo Horro, a project that combats "the effects of gentrification and soulless development" by building some walls of his own. It's actually a pretty funny concept, so I'm glad Seattle's sweetheart Felicia Gaggins aka Masturbatory Dysfunction, got him to lighten up a bit with this release, from the cover art collages of oiled up porno dudes with space needledicks to the suggestive track titles. The Condo Horro side is a 30 minute slab of crushing static that keeps feeling heavier, while Gaggins follows it up on side B with another half hour of filthy friction. From Seattle to Silicon Valley, we're all getting fucked!
Reviewed by lexi glass on May 1, 2018 at 9:29 pm
Relive KFJC's summer vacation in Reykjavik with this cassette compilation accompanying the release of the second edition of MYRKFÆLNI, a zine that spotlights underground Icelandic artists. The founders of MYRKFÆLNI (Icelandic for "fear of the dark"), Kinnat Sóley and Sólveig Matthildur (in the punk trio Kaelan Mikla), were our gracious hosts for our two-day live broadcast Live from the Icelandic Underground in September 2017. Many of the artists from that festival appear here: World Narcosis with dissonant despair (T1), IDK IDA with an ethereal ballad (T2), Holdgervlar with cold melancholia (T13), and crowd favorite Godchilla, with a heavy tribute to Akira (T12). There's new stuff too, including dark synthy dance tracks (T3, T5, T7, T11), metal (T4, T8), ambient (T9), hardcore (T10), and even a punky Christmas carol (T6). Limited release cassette that came with the first 200 issues of the zine, both now a part of our library.
Reviewed by lexi glass on May 1, 2018 at 7:55 pm
Two hour long tracks of electronic beats with vibraphone and German and English spoken word about sex and gender and Freudian philosophical theory. The track Freud's Baby is about menstruation, circumcision, masturbation, and other things. Play during daylight hours at your own risk. Released in 2000.
Reviewed by billiejoe on April 30, 2018 at 2:45 pm
'A Dark Symbiosis of Dead and Eternal Darkness' split 2005.
Side A 'Death' – Elisabetha- Elisabetha (split 2008) were from Germany. They used to be Black Metal, but then they went full Neoclassical retard. It seems that this split has been released twice with the same Nachtmahr material on the other side— on the CD version it's a bizarre black metal track on Elisabetha's side but on this 7" version you get keyboards… is it "Dungeon Synth," Renfield? Derision apart, the take on Darkwave, dedicated to E.A. Poe, is actually fairly apt.  There's a heartbeat in there too, and some spoken word in Deutsch. Are any of the instruments real?
Side B 'Darkness' – Nachtmahr- Two tracks from the now-inactive German project, founded 1996. Don't get them confused with the Electro-Industrial project or the other Black Metal band from Germany! This is primitive symphonic BM with lyrics from Goethe (on the first track) and really cheap synth parts that sound strangely divorced from the other instruments, kind of like hearing two songs at once. A+ for the mindfuck, and perhaps they even meant for this to happen. They shot for Emperor/Enslaved epic Valhallan feels and got something a bit more 'special.' I will play this side.
Reviewed by Lord Gravestench on April 28, 2018 at 5:28 pm
An eagerly anticipated new album from this fine San Francisco Bay Area modern surf band.  Ranging from hard rocking to pop to Spaghetti western, most songs are original compositions.  The first 16 tracks are instrumental, then there are 4 vocal (gasp!) versions of previous songs.  Great fun, good energy, well executed – beautifully produced by Slacktone drummer Dusty Watson.
Reviewed by Cousin Mary on April 28, 2018 at 4:16 pm
BLSPHM is the solo project of Demian Johnston, Sutekh Hexen member and resident of the Pacific Northwest. While the smashed mandibles on the cover, like something recovered from the site of a plane crash, suggest extreme violence and depravity, this is not harsh industrial music but creepy cinematic drone. Slow-bleeding delays smooth out voices, single keyboard notes, strings or ???? into minimalistic soundscapes, soundtrack to torpid evil in desolate places, like the wind whistling through the empty crypts of a long-abandoned castle, or a massive shark drifting on the cold currents of mid-oceanic depths, or a mutilated body decomposing in an unmarked grave. Shuddering low ends and electronic moans. Play with TenHornedBeast, Deathprod or the more subdued utterances of Gog. That kind of effluent malice and impending violence, subtle dissonance anticipating a jump scare that never happens. I'm not sure how many tracks it's supposed to be but both 15-minute sides feel continuous. Maybe the B side progresses more. Now go to bed.
Reviewed by Lord Gravestench on April 28, 2018 at 12:26 am
Poland's Siekiera released this "cold wave with a twist" LP in 1986. Long considered a
post-punk classic by those in the know, this angry moody release mirrors the frustration
Polish youth must have experienced while living under the watchful eye of a historically
oppressive regime. While Nowa A caries a nihilistic and apathetic vibe that runs paralell
to several western european musical contemporaries, the albums appeal to a non Polish
listenership is enhanced by Thomas Adamski's haunting vocals sung in the vernacular of
his home country. The most obvious musical influence here is early Killing Joke. However,
elements of mid 80's French cold  wave and hints of 4AD goth punk epitomized by Xmal
Deutschland's 1983 release Fetisch provide additional inspiration. Angular guitar stylings
and a taut rhythm section combine with synthesizers and vocals that coalesce into a novel
sonic signature that is unmistakably distinct from their musical influences. Unfortunately,
Siekiera was never able to garner widespread interest outside of Poland in the years
since ( excepting neighboring Germany where interest in Siekiera and this album in
particular has always been high ). This long overdue addition to the
KFJC library should have wide appeal.
Note: Tracks 10-14 are bonus tracks from a 1985 EP and 7 inch. Tracks 1, 4 and 12 are my
favorites though all tracks are strong. Track 10 is an instrumental. The word Siekiera is
pronounced SEE-CARA and not surprisingly means axe in Polish.
Reviewed by Jim Hunter on April 27, 2018 at 8:38 am
Next Page »